G7 price cap put to the test
Share - WeChat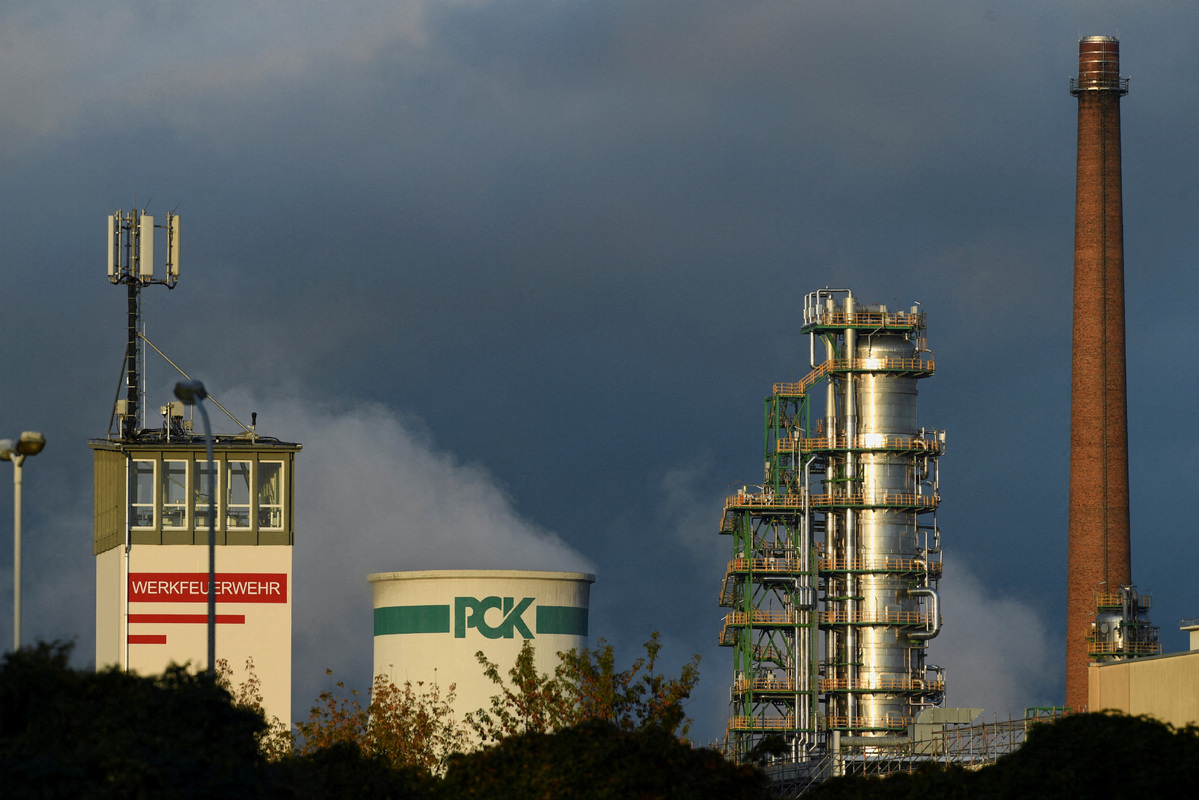 As group acts to squeeze oil take, Moscow says military operation won't be affected
The G7's cap on the price of Russian oil started on Monday, with Moscow saying that the move will not affect its special military operation in Ukraine, and insisting it would rather cut production of the fossil fuel than sell it at a price dictated by others.
The G7 grouping of advanced economies-comprising Canada, France, Germany, Italy, Japan, the United Kingdom and the United States, with the European Union as an additional "non-enumerated member"-introduced the cap in response to the high price of fuel attributed to shortages caused by the Russia-Ukraine conflict.
The G7 said it wanted to keep the price of oil down by ensuring insurance and shipping are only available for consignments of Russian oil sold below a certain price.
The grouping said a lower selling price would not only help consumers and enterprises grappling with inflation and cost of living crises, but also ensure Russian President Vladimir Putin has less money to finance the Russia-Ukraine conflict.
The G7 and Australia set the initial cap at $60 a barrel on Friday.
As the price cap began, Reuters quoted Ukrainian President Volodymyr Zelensky as saying it had been set too low to significantly limit Russia's income. "You wouldn't call it a serious decision to set such a limit for Russian prices," he was quoted by Reuters as saying.
The Kremlin responded on Monday that the price cap will not affect Moscow's military operation in Ukraine.
"The economy of the Russian Federation has all the necessary potential to fully meet the needs and requirements of the special military operation," Kremlin spokesman Dmitry Peskov told reporters. "These measures will not affect this."
He said Russia "will not recognize" the price cap, which amounted to "a step toward destabilizing the global energy markets" and would "change" oil prices.
Russian Deputy Prime Minister Alexander Novak earlier told reporters the imposition was gross interference in Russia's affairs, and contrary to free trade rules.
"We are working on mechanisms to prohibit the use of a price cap instrument, regardless of what level is set, because such interference could further destabilize the market," he was quoted by The Associated Press as saying.
Novak added that Russia will only sell petroleum products "to those countries that will work with us under market conditions, even if we have to reduce production a little".
Limited effect
The price cap calls for Russian oil exported to third-party countries in either G7 or EU tankers to require insurance and credit provided by G7 or EU institutions, and to be sold below the cap. But experts said Russia has enough tankers to be able to avoid using EU or G7 ships, so the cap may have little effect.
Ironically, the BBC reported on Monday that oil prices had risen, with oil selling 0.6 percent up at $86 a barrel. That higher price may have been down to oil producers' group OPEC+, agreeing over the weekend not to increase production, and may have lowered the selling price.
Kang Wu, head of macro, demand, risk and Asia analytics at S&P Global Commodity Insights, said the move shows OPEC+ wants to keep the selling price of oil high.
"This decision by OPEC+ to keep the quota where it is … is by itself an implicit sort of support to the oil market," Wu told the BBC.
Jorge Leon, a senior vice-president at Norwegian energy consultancy Rystad Energy, told the BBC that Russia has been very clear that they will not sell crude oil to anybody signing up to the price cap.
"So, probably what's going to happen is that we will see some disruptions in the coming months, and therefore probably oil prices are going to start increasing again," Leon said.
Agencies contributed to this story.
EARLE GALE in London