Q&A: How to protect pregnant women, children against COVID
Share - WeChat Q: As winter is the season with high incidences of infectious respiratory diseases, is it necessary for children to go to hospital if they have a fever or cough?
A: Fall and winter see higher incidences of respiratory illnesses among children, with fever and cough being the most common symptoms. Many pathogens, such as influenza viruses and some bacteria, can cause the respiratory diseases.
If the children develop a high fever lasting for more than three days, with frequent cough or vomiting, or even lumps appearing on the body, diarrhea, pus, and blood stool, decreased urine output, breathing difficulty, and unconsciousness, parents should take the children to the hospital in time.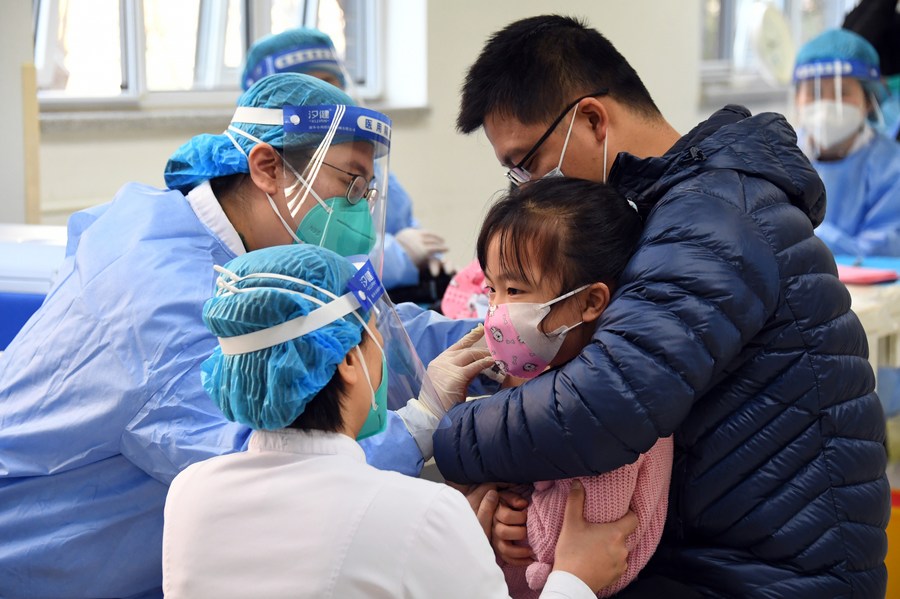 Q: Should families with children stock up on medicines?
A: Prepare some antipyretic drugs suitable for children. Storing too many medicines is not recommended. Follow the doctor's advice and read the instructions carefully before taking the medicines.
Children staying at home should establish a regular life routine, sleep enough, and maintain a healthy diet and do exercises regularly. As the weather in North China is relatively dry in winter, parents should see that children drink enough water, strengthen parent-child communication, and maintain a positive mood.