Shenzhou XIV crew return to Earth
Share - WeChat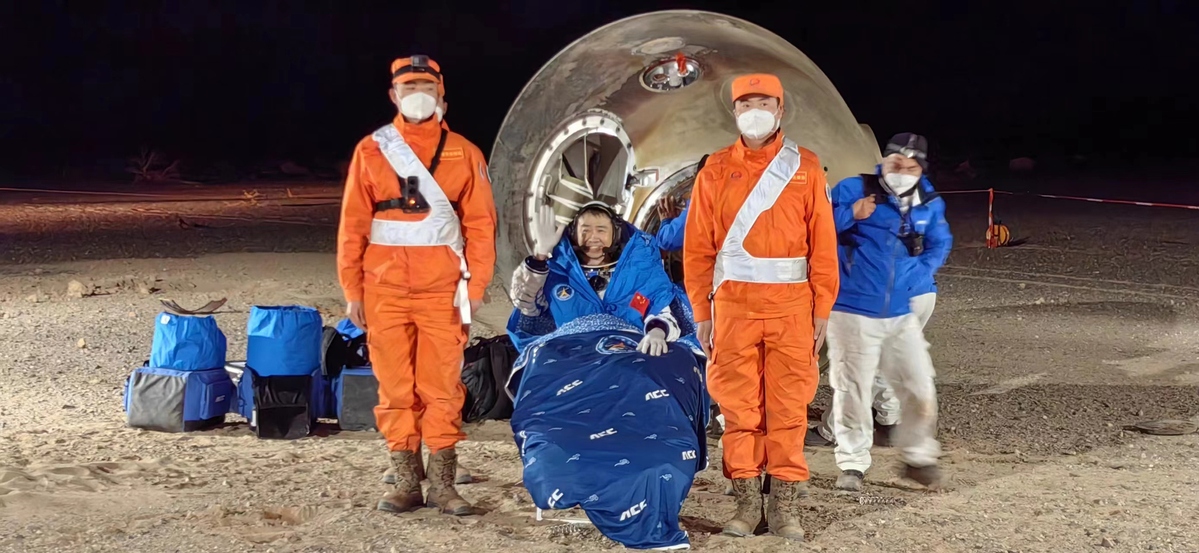 The three astronauts on the Shenzhou XIV mission returned to Earth on Sunday evening after a six-month mission that completed the in-orbit assembly of the Tiangong space station.
A reentry capsule carrying the crew - Senior Colonel Chen Dong, the mission commander, Senior Colonel Liu Yang and Senior Colonel Cai Xuzhe - touched down on Earth at the Dongfeng Landing Site in northwestern China's Gobi Desert at 8:09 pm after flying nine hours in a re-entry trajectory.
This has become the first time that Chinese astronauts have returned to Earth at night.
Ground recovery personnel soon opened the hatch of the capsule and then conducted preliminary examination on the astronauts conditions.
The crew members told them that they "are feeling very good".