Airport authority head: Overseas airports need our skills, experience
Share - WeChat Editor's note: In this series, China Daily interviews the heads of bureaus and other departments of the Hong Kong Special Administrative Region. The heads discuss project plans, prospects, and ways to address the city's current issues and challenges from their perspectives.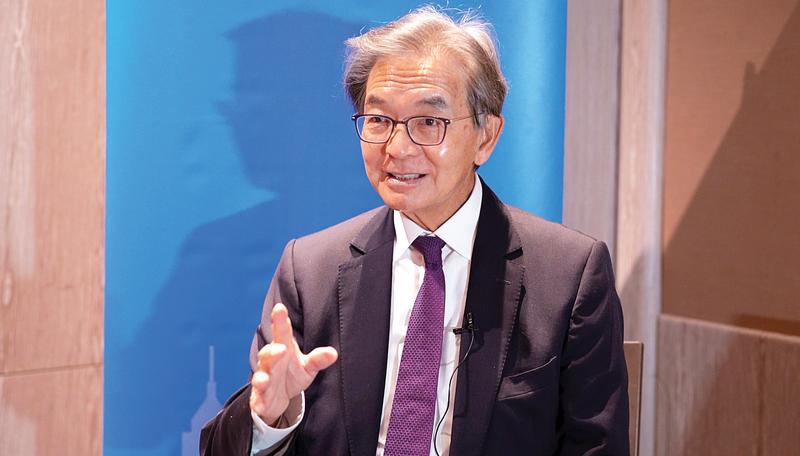 The Hong Kong Special Administrative Region's expertise in the construction and management of airports is much sought after by airport authorities on the Chinese mainland and in foreign countries, according to the head of the Airport Authority Hong Kong.
Jack So Chak-kwong, chairman of the board of the Airport Authority Hong Kong, which is responsible for the development and operation of the city's international airport, said Thailand has asked the airport authority for help in building a new airport in the Southeast Asian country. But he didn't reveal what sort of aid the authority would offer.
Speaking to China Daily in a recent interview in Bangkok, So also cited Shanghai Hongqiao International Airport which Hong Kong has helped to manage in the past 13 years, as well as Zhuhai Airport and Hangzhou International Airport, since 2006.
"We've been involved in the building of urban railways and broadband systems in the past. So, for Hong Kong, actually, there is quite a lot of expertise we can export to other places. They would like our assistance in setting up their own systems," he said.
So noted that many of his colleagues at Hong Kong International Airport have been invited by certain European countries and Australia, not just Southeast Asia, to be their advisers or consultants.
He urged young Hong Kong professionals to seek opportunities in the Chinese mainland and overseas markets, as this would fit in well with the nation's 14th Five-Year Plan (2021-25) in which the HKSAR should play a role in harmonizing relations between China and the world.
So was part of a Hong Kong business delegation that accompanied Chief Executive John Lee Ka-chiu to the 2022 Asia-Pacific Economic Cooperation meetings in Bangkok on Nov 18 and 19.
Before leaving for the APEC conference, So signed a memorandum of understanding on cooperation between the Airport Authority Hong Kong and the Zhuhai municipal government on Nov 9. He described the agreement as a sign of Hong Kong's commitment to building stronger ties with Zhuhai in Guangdong province, and propelling the aviation industry's development in the Guangdong-Hong Kong-Macao Greater Bay Area.
Under the memorandum framework, one of the collaboration projects is a large-scale, high-end aviation industrial park to be set up in Zhuhai.
"This is a huge project as it would include not just airport management, but also aircraft maintenance, aircraft parts storage, and even aircraft parts manufacturing, and eventually, assembly," So said. The Zhuhai authorities are very happy with such cooperation.
So added that while he was in Bangkok, he told global business leaders that Hong Kong International Airport had completed the construction of its third runway.
The new 3,800-meter-long runway, built on 650 hectares of reclaimed land north of the existing airport island at Chek Lap Kok, started flight familiarization operations on July 8. A cargo flight from Shanghai Pudong International Airport was the first commercial flight to touch down on the new runway.
The three-runway system will expand HKIA's capacity by 50 percent, according to So.
"Before the new runway came into operation, we handled about 75 million passengers and roughly 5 million (metric) tons of cargo in 2019. With the new runway in place, we can now handle 120 million passengers and 10 million tons of cargo annually. So, we will retain our status as an international aviation hub, as well as the world's busiest cargo airport. This would give us the capacity to serve our nation, the Greater Bay Area and Southeast Asia," he said.
Construction work on HKIA's three-runway system began in 2016. The entire project, including building the third runway, expanding the existing Terminal 2 and other support infrastructure and systems, continued despite the social unrest in 2019 and the outbreak of the COVID-19 pandemic in early 2020.
"Even in the darkest moments, people asked why were we still going ahead with a three-runway system? I said we still have confidence in our country and Hong Kong's future. We're not doing this for the next week or the next month. We are doing this for the next 50 or 100 years. We see a bright future for Hong Kong and we will maintain our role as the gateway to the world, and the superconnector between China and the globe," So said.