CPC leadership essential for Chinese modernization
Share - WeChat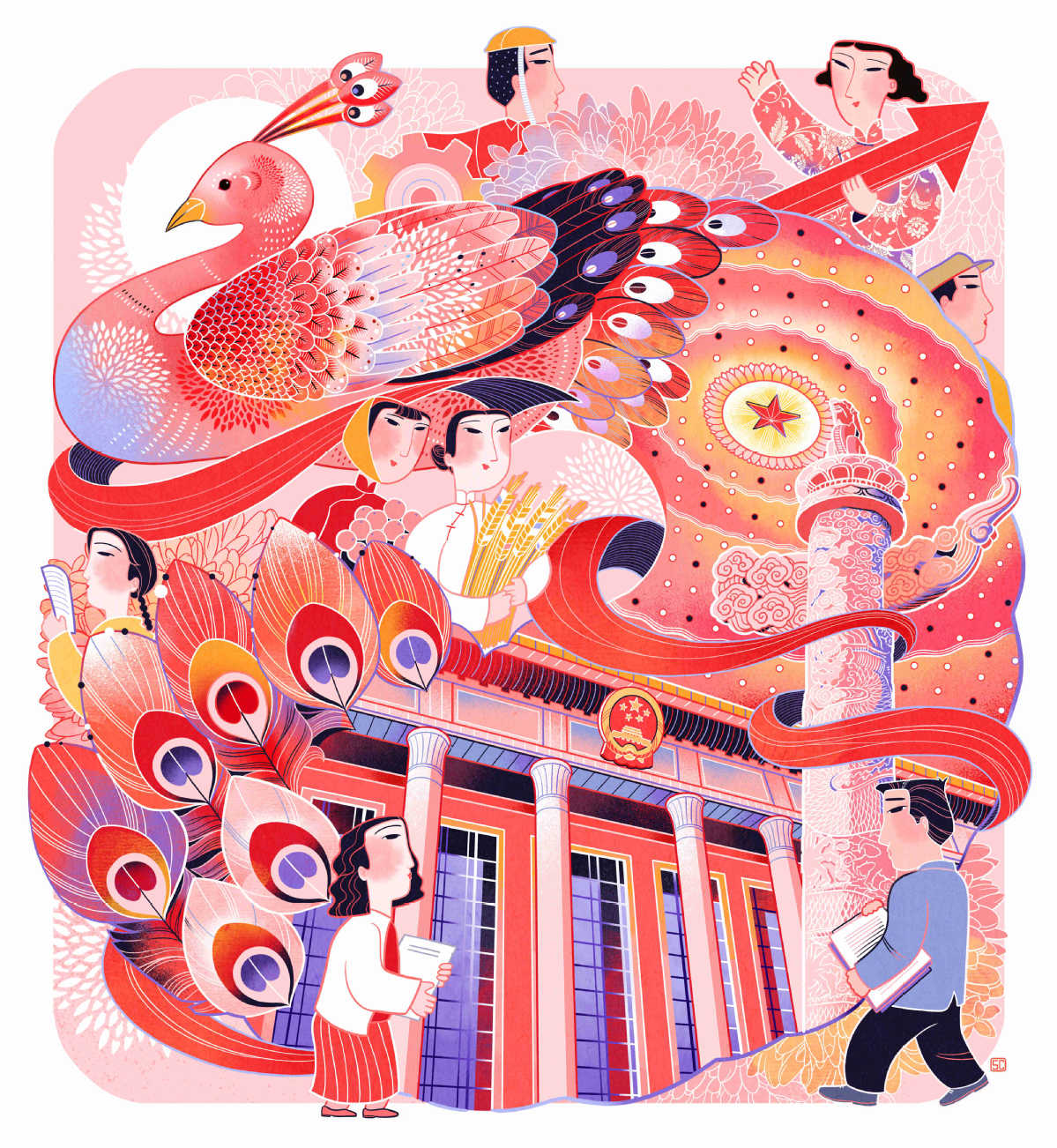 "Chinese socialist modernization led by the Communist Party of China has both the common characteristics of other countries' modernization path and its unique Chinese touch based on its own reality," Wang Yiwei, a professor with Renmin University of China, said at a media event themed on Chinese modernization and hosted by the All-China Journalists Association on Wednesday.
As President Xi Jinping said in his report to the 20th National Congress of the CPC, Chinese modernization is modernization of a huge population, of common prosperity for all, of material and cultural-ethical advancement, of harmony between humanity and nature, and of peaceful development.
Wang said that China has learned from the successful experience of other countries' modernization. It has also made considerable progress based on its own situation in the new era.
He explains that realizing the Chinese nation's great rejuvenation doesn't mean returning to the Han and Tang dynasties when China was relatively affluent. Neither is it about replacing the United States as a superpower. Rather, China aims at developing a new form of human advancement, which is by building a community with a shared future through the promotion of Chinese modernization. It hopes to contribute to the world's modernization through cooperation platforms such as the Belt and Road Initiative.
And China has explored a brand new path to modernization, which, contrary to the Western modernization, puts more emphasis on the role of the government in economic development, Wang said.
The CPC has remolded New China, which had no big market at the beginning of its establishment. Thus the government had to create a market, with little resources of its own. This is unlike the Western concept of modernization in which the market size, demand and supply are mutually binding.
Giving an example to show the importance of government guidance and coordination in economic development, he cited how China built more than 140 kilometers of high-speed railway from Beijing to Tianjin, which required huge investments.
It is because of the huge investments involved that Western countries hyped up the so-called debt trap concerning Chinese overseas programs. But they ignore the point that ever since the railway was built, local industries including real estate and tourism have developed fast, expediting regional development in a wider sense.
The Western countries focus blindly on the role of market, which may not always click.
The strong and effective leadership of the CPC and the government is an essential requirement for realizing Chinese modernization, Wang said.
Most Viewed in 24 Hours
China Views