Rise in cost of living dampens UK's Christmas cheer
Share - WeChat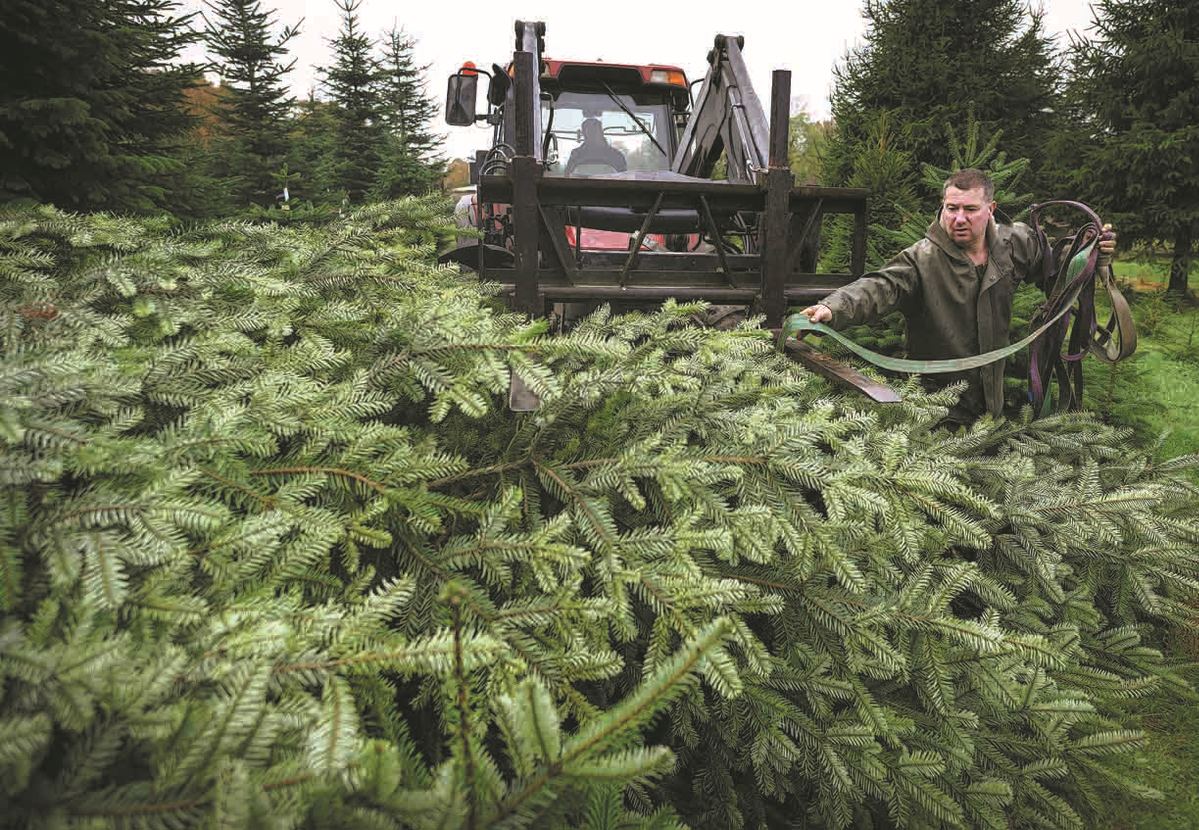 For Rebecca Wong, her partner William and their four children, Christmas will be a bit different this year as the cost-of-living crisis and rising food prices affect the family.
"The price of food has been a worry recently. Weekly grocery shopping costs are nearly double what we used to spend. We do worry about the cost of things leading up to Christmas, but we will just be a little bit more cautious this year on what we spend on," said Wong, adding that she now does most of her shopping at discount supermarket Aldi.
The 36-year-old, who lives in Scotland with her family, said that before the cost-of-living increase, she could do weekly food shopping for £35 ($41), but now she sometimes spends around £100 a week.
With Christmas just a few weeks away, British supermarkets know that most consumers will be feeling the pinch. Supermarkets usually ramp up their advertising at this time of year, but with many people having to prioritize their spending, retailers are taking a different approach to be more in tune with the mood of the nation.
"This year, there is a mix of varied themes that are being used to try and define what Christmas means for their shoppers and brands," said Karl McKeever, retail expert and founder of consultancy company Futurview.
"The overriding message, irrespective of creative execution and messaging, is to create a sense of joy to dispel some of the more pressing concerns of this time. In the main, most retailers want to avoid appearing deaf-eared to consumers and their financial concerns, instead wanting to distract shoppers from the harsh realities and to focus on celebration, family gatherings and a sense of seasonal cheer."
In the run-up to Christmas, McKeever said he expects more promotional offers and supermarkets to push the message of great value, rather than promoting premium brands and luxury food items.
He also predicted that more people will buy yellow label items, which are discounted, short-life groceries.
"Others will skip the traditional feast entirely and opt for something simpler and cheaper to cook in the microwave, rather than the high cost of hob and oven cooking," McKeever added. "So this year, many more people will be struggling and aware of the high cost of Christmas, and try to avoid overspending in every way."
When it comes to Christmas presents, Wong said she is trying to save money, so gifts this year will probably not be extravagant. "We are always quite good with how we spend on gifts for everyone. But the cost-of-living crisis really has had a big impact on what we will buy and who we will buy for this year," said the mother of four.
Some experts say labor shortages, Brexit trade barriers and global supply problems have exacerbated issues around the festive season.
"Inflationary pressures and escalating energy costs are having an adverse impact within the United Kingdom and the rest of the world," said Samir Dani, a professor of operations and supply chain management at Keele Business School, Staffordshire.
"This affects international trade and it's also having an impact on the availability of certain products in the supermarkets, on food production, and food processing within the UK. This impact moves through the supply chains to the final consumer," Dani said.
"In general, you can see a price rise across all consumer products in supermarkets now — from dairy, to eggs and to grains for example — you will see a cost increase across the board. Even confectionary items have gone up, and that trend is picking up very rapidly."
Despite concerns about the availability of fresh poultry and possibly eggs, McKeever said he does not think supply chain issues will be a major issue this Christmas.
"The trend for shoppers ordering poultry in advance has been well established. Shoppers want to take this risk away, so many will secure their orders with stores well in advance," he said.
With historically high inflation impacting all household budgeting, McKeever said many people will be cutting back this year as they have less disposable income.
"For many consumers, the real, and this year higher, cost of Christmas is something that consumers will have to take control of for themselves, and be very aware of when buying groceries and gifting," he said. "Racking up big debts on high-interest credit cards will also not be an option for many. …Middle earners and families will be the groups who reduce their spending this year."