Jiang's remains arrive in Beijing
Share - WeChat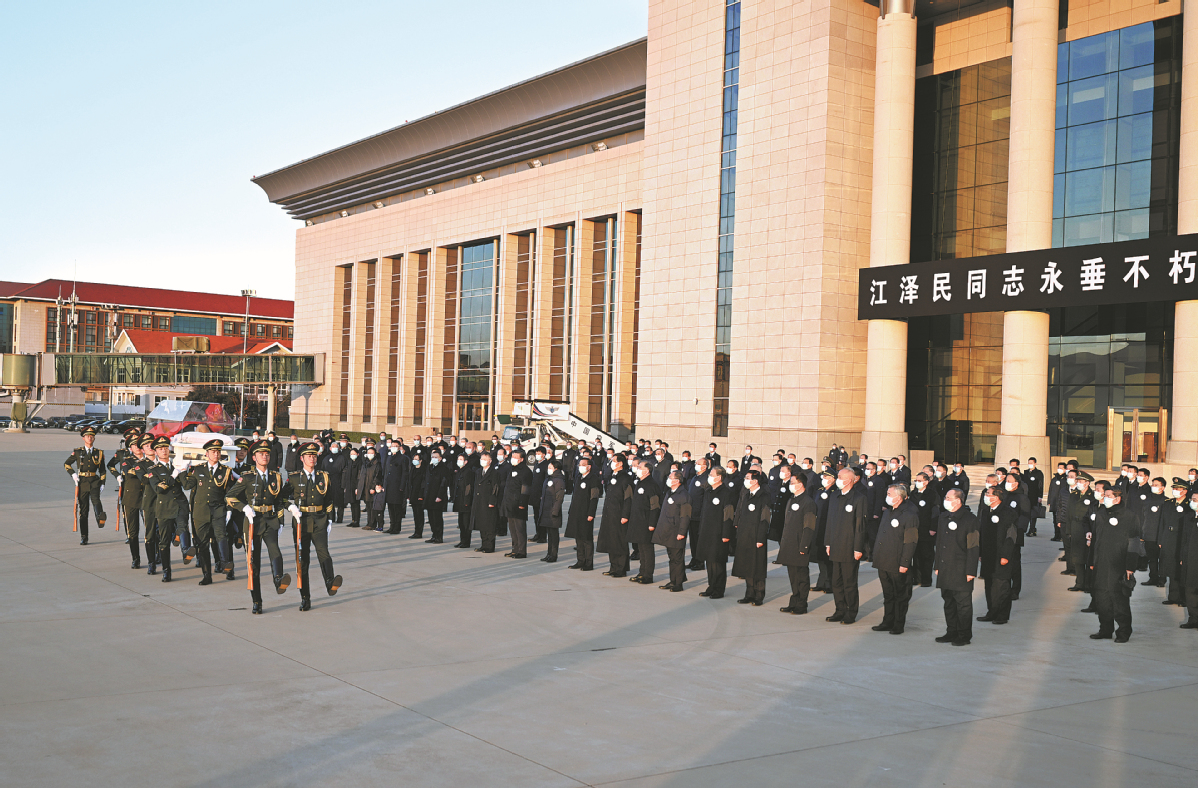 Solemn scenes as honor guard carries casket from plane
The remains of Comrade Jiang Zemin, an outstanding leader whose high prestige is acknowledged by all members of the Communist Party of China, the entire military and the Chinese people, were transferred to Beijing from Shanghai aboard a special flight on Thursday afternoon.
President Xi Jinping, who is also general secretary of the CPC Central Committee, and other Party and State leaders received Jiang's remains at the capital's Xijiao Airport, where they extended deep condolences to Jiang's relatives.
The national flag was flown at half-staff at the airport, and black banners reading "Eternal glory to Comrade Jiang Zemin" and "Comrade Jiang Zemin always lives in our hearts" were displayed at the venue.
Xi, his wife Peng Liyuan, and others, wearing black armbands and with white flowers pinned to their chests, stood solemnly on the tarmac.
The special flight arrived at 3:55 pm, and an honor guard of 12 then slowly carried the late Chinese leader's casket from the aircraft.
Bearing the casket, they marched before the mourners gathered at the airport, as Xi and other senior officials bowed three times and looked on as the guards then conveyed the casket to a hearse.