Article on virus strikes chord with Chinese netizens
Share - WeChat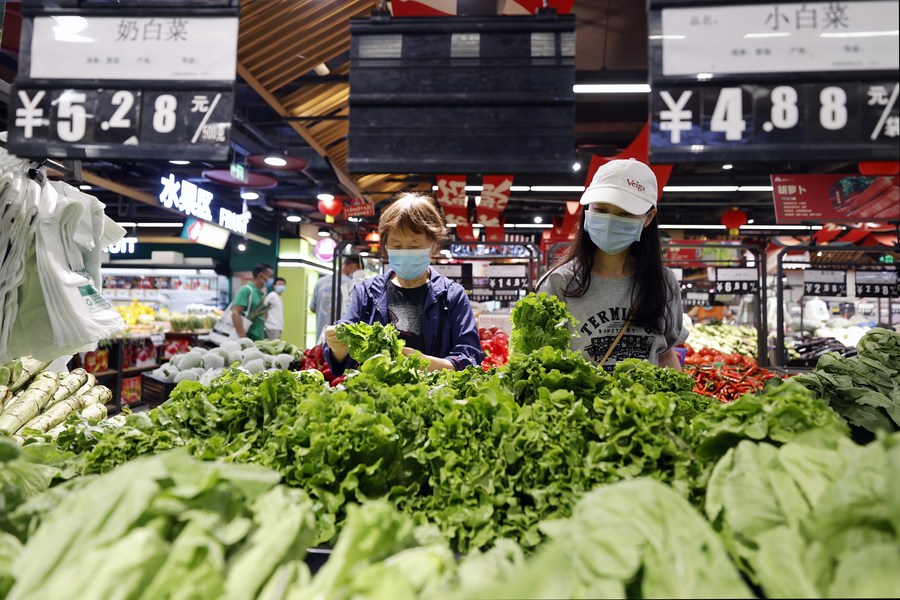 As China continues its efforts to contain rising COVID-19 cases, an article suggesting ways forward has been making the rounds in social media over the past few days.
Published on Zhejiang Xuanchuan, the official WeChat account of the Publicity Department of the Zhejiang Committee of the Communist Party of China on Tuesday, the article — entitled "Putting people first, not COVID-19 control first" — discussed current issues facing China in its epidemic control and prevention, proposed next steps and emphasized people's needs and putting the people first.
"Three years have passed since the outbreak of the novel coronavirus pandemic in late 2019," the article began. "As the time of epidemic prevention and control stretches, people's psychological endurance and patience have been put to the test, and they are even losing them bit by bit.
"As some netizens said, if the first year was panic, mixed with the hidden joy of being able to take a good rest at home, the second year became confusing as people hoped for a quick end to the epidemic. And now the third year is more about complaints: When will this finally end?"
The article went on to criticize what it said were abuses of power and distorted epidemic prevention and control policies in some places, which are making people's lives difficult, despite the recent requirements by the central government to prohibit arbitrary COVID-19 restrictions.
On Nov 11, a set of 20 adjusted COVID-19 control measures was released by the State Council's joint prevention and control mechanism, asking for the implementation of more scientific and precise COVID-19 interventions and strictly forbidding arbitrary COVID-19 restrictions such as locking down schools, halting production, suspending transportation without approval and prolonged lockdowns.
In a little more than 12 hours, the article went viral across China's social media platforms. It had garnered some 15.28 million views, more than 155,000 likes and 32,463 comments on the Zhejiang Publicity Department's account alone. On Sina Weibo, the hashtag "putting people first, not COVID-19 control first" topped the trending list, with related posts attracting well over 800 million views.
"The article resonated with me and my frustration with recent COVID-19 lockdowns," said Xue Jialin, an 18-year-old freshman studying food science at Southwest University in Chongqing, where more than 80,000 infections have been recorded since the most recent outbreak on Nov 1. "Do we really need all these lockdowns? As the article has pointed out, epidemic prevention and control in some places has become distorted."
Xue's sentiment was shared by many who commented on the article.
"We understand the state's overall planning, but we oppose the deviations in the implementation of policies at the grassroots level," said one netizen, Zhou Aiqun. "It is the deviations that tend to cause panic and frustration among the people."
"The article has cleared up many questions that I have been unable to answer for myself," Xue added, "For example, why China should not lift restrictions all at once."
Citing the low number of medical beds in China, including ICU beds — 6.7 beds in China versus, for example, 12.65 and 12.63 in South Korea and Japan, respectively; 4.5 ICU beds per 100,000 people in China versus a global average of 10; as well as a high mortality rate among the elderly. If China had Singapore's mortality rate, about 600,000 people over 60 years old would die if restrictions were suddenly scrapped, the article said, cautioning against it.
It is the down-to-earth manner and the problem-solving orientation of the article that have struck a chord with readers, said Guo Xuan, associate professor of Journalism and Communication at Communication University of Zhejiang.
"The article has addressed people's doubts and concerns about the current epidemic situation head on," Guo said. "Its vivid metaphors and plain language mean everyone can understand what China is trying to achieve in its fight against COVID-19."
Whatever prevention and control measures are taken, the article argued, they should be aimed at making society return to normal and get life back on track as soon as possible. "All options are bridges and boats to reach the goal, instead of restricting people, regardless of reckless actions and costs," it said.
Zhejiang Publicity was launched at the end of May this year. The account has published over 380 articles so far, many of which are popular with readers.