Biden, Macron talking from different scripts: China Daily editorial
Share - WeChat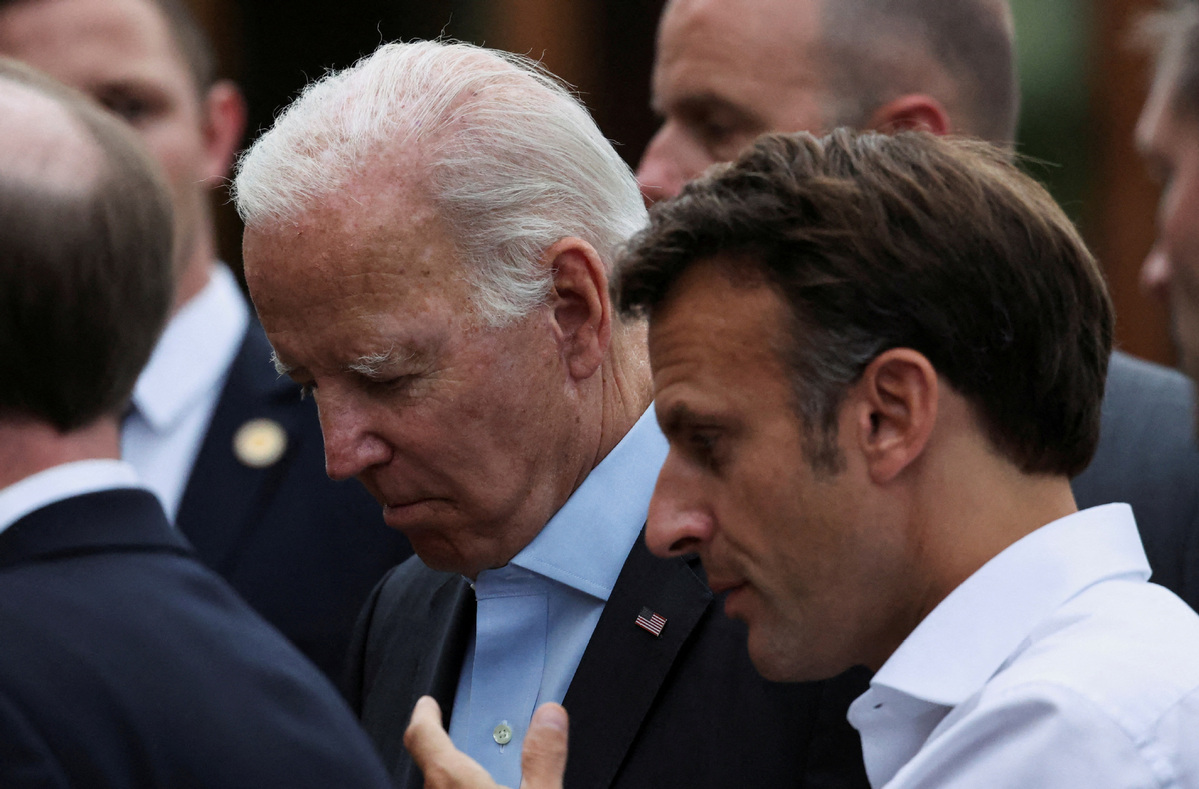 At a news conference on Monday, while taking a question on why French President Emmanuel Macron was undertaking his first state visit to the United States since 2018 at this moment, which is also the first state visit of Joe Biden's presidency, US National Security Council spokesman John Kirby said it was intended to underscore Biden's goal of bolstering relations with allied countries to shape foreign policy.
The strength and power of the US' alliances is the "long pole in the tent" for President Biden's approach to foreign policy, Kirby said, adding that France is the country's oldest ally. He stressed that France is really "at the center" of things. That, however, begs the question why the visit is happening almost two years after Biden entered the White House.
Although the historical ties between the two countries still give relations a certain warmth, it has not been plain sailing for this transatlantic alliance even after Biden replaced the previous "America first" occupant of the White House, and there are quite a few icebergs that the two sides need to steer their way around.
Macron's hopes for outcomes from the visit are different from those of his host, which merely wants to pull France closer to the US side in its geopolitical games. Addressing the negative impacts of the US' Inflation Reduction Act, which entitles the US administration to provide large subsidies to companies operating in the US and North America, will be one of the priorities on the French leader's agenda.
Martin Quencez, deputy director of the Paris office of think tank GMF, told the media that Macron will tell Biden there's a contradiction between an administration that constantly talks of alliances and at the same time adopts an act like the IRA that will have a hugely damaging impact on the economies of its allies.
Macron will also no doubt once again express his outrage at the US' profiteering from the Russia-Ukraine conflict by selling liquefied natural gas to France and Europe at an exorbitant price.
Highlighting that the two countries are "not allies on the same page," as one adviser to Macron told the media ahead of the visit, the French leader will also have "challenging" talks with Biden about Russia, as Macron insists on maintaining dialogue with Moscow, something that irks the Biden administration.
As for China, "Europe has, since 2018, its own unique strategy for relations with China," tweeted French embassy spokesman Pascal Confavreux in Washington.
Given this, both sides should have low expectations of the visit, as their different approaches to relations with China and Russia, and their different understandings of "alliance" mean the two leaders cannot speak from the same script.
Most Viewed in 24 Hours
China Views