Beijing exempts certain groups from mass testing
Share - WeChat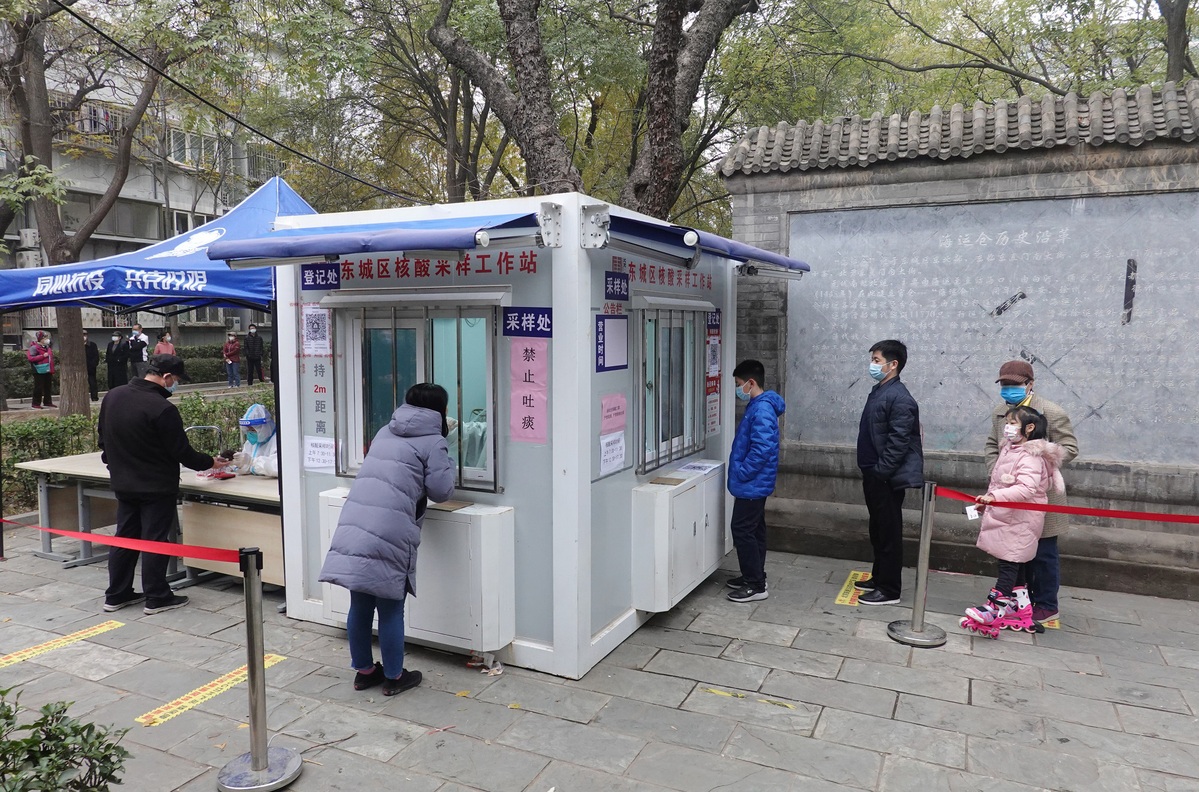 Starting on Wednesday certain groups, including the homebound elderly, students taking daily online classes, babies and those working from home, will be exempt from mass screening for COVID-19 epidemic control in Beijing if they have no need to go out, a senior official said.
"For those who need to take nucleic acid tests, please keep warm and wear a mask properly," Xu Hejian, spokesman of the municipality, said at a news conference on Wednesday.
Xu said the capital should devote its efforts to containing outbreaks and maintaining the growth of the city's economic and social development at the same time.
"The COVID-19 epidemic should be contained; the economy needs to be stabilized; development should be ensured," he said. "The city should balance the relationship between epidemic control and economic development well."
Major projects should be not be suspended and key companies should continue operations provided the epidemic situation is under control, he added.
Beijing reported 2,378 new infections between midnight and 3pm on Wednesday, among whom 1,797 are asymptomatic carriers, according to Liu Xiaofeng, deputy director of the Beijing Center for Disease Prevention and Control.
Of those infections, 2,157 were found under quarantine and the remaining 221 were detected at the community level.