Highlights of China's Shenzhou XV space mission
Share - WeChat China's Shenzhou XV manned spaceship successfully docked with the space station combination on Wednesday.
As the final step in the building of the Tiangong space station, the Shenzhou XV mission also marks the first step in the operation of the space station. Here are some of the highlights of the mission.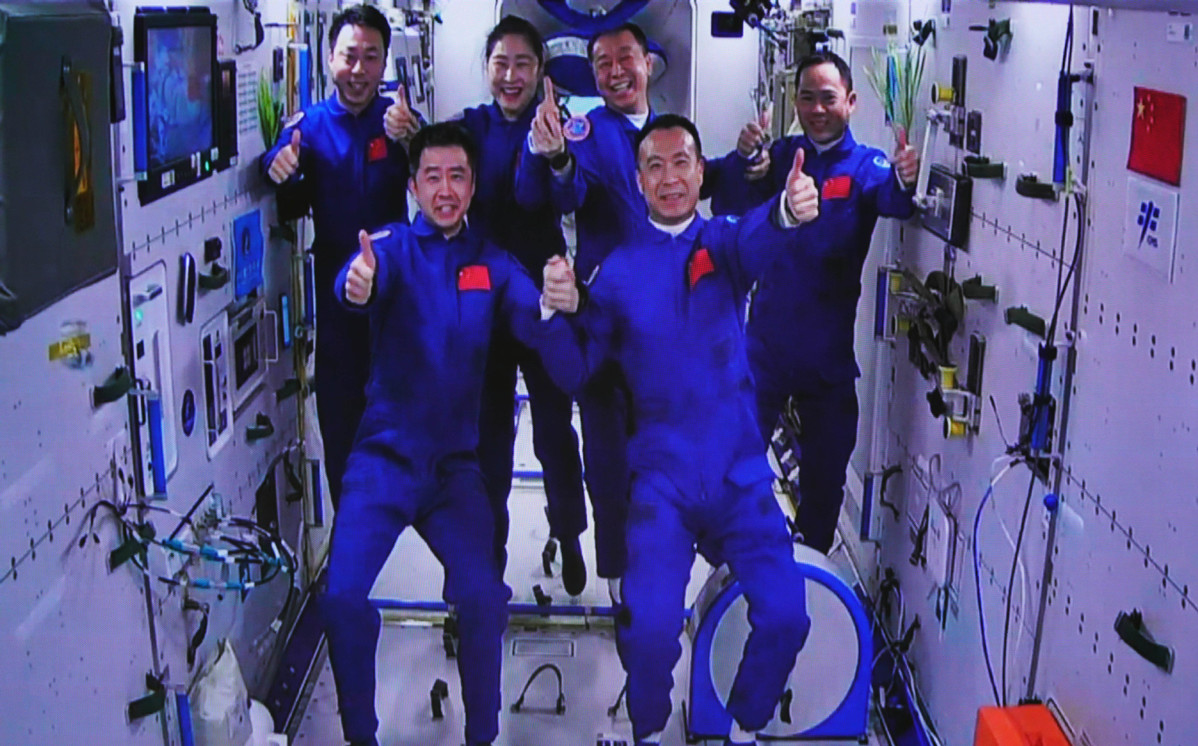 Two crews gather in orbit for first time
In the previous rotation of the Shenzhou series missions, the crew of a new mission was launched into space after their predecessors went back to the Earth.
But this time, the two crews of Shenzhou XV and Shenzhou XIV spacecraft gathered in orbit, and will stay together in the space station for a few days. The in-orbit rotation will become a normal after the space station is put into formal operation.
Six Chinese astronauts in space together
After the three Shenzhou XV crew members entered the space station, there are now six astronauts in orbit.
And worldwide, there are now a total of 13 astronauts in space, with the other seven on the International Space Station (3 from the United States, 3 from Russia and 1 from Japan). So, for the time being, China is the country with most people in the space.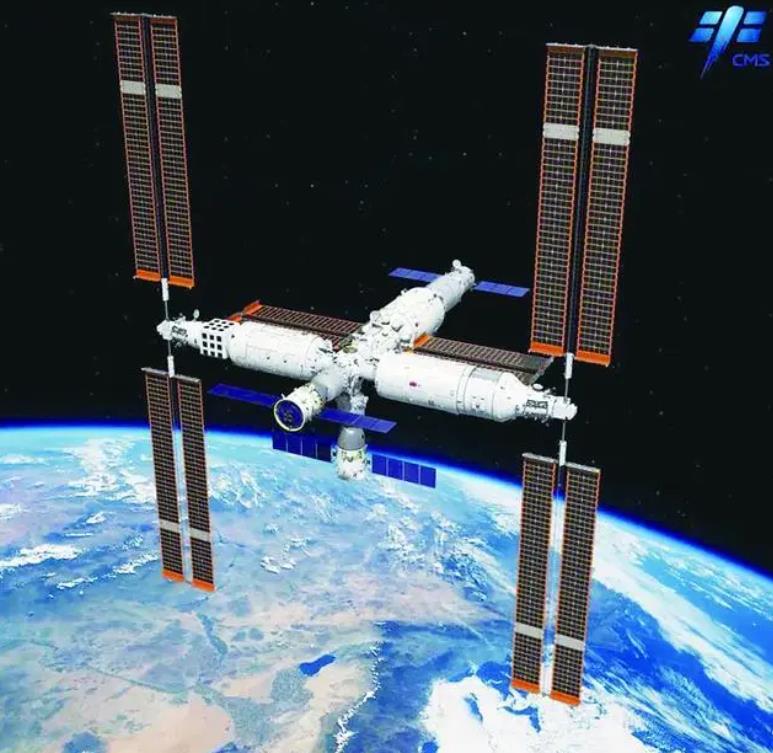 The space station at its largest
Following the arrival of the Shenzhou XV spacecraft, the Tiangong space station has developed into its largest size. Weighing nearly 100 tons, it is one of the largest space-based structures mankind has ever built in outer space.
The space station consists of the Tianhe core module, the Wentian and Mengtian lab modules, the Shenzhou XIV and Shenzhou XV spacecraft as well as the Tianzhou 5 cargo ship.
Many experiments in the pipeline
There are two space labs in the space station: Mengtian and Wentian. In addition to routine maintenance work, the astronauts will install and test 15 scientific cabinets in the two space labs and carry out more than 40 scientific experiments in fields such as aerospace medicine, and aerospace technology.
During their six-month stay, the three crew members of the Shenzhou XV mission will also perform extravehicular activities four times.