China's six astronauts in two missions make historic gathering in space
Share - WeChat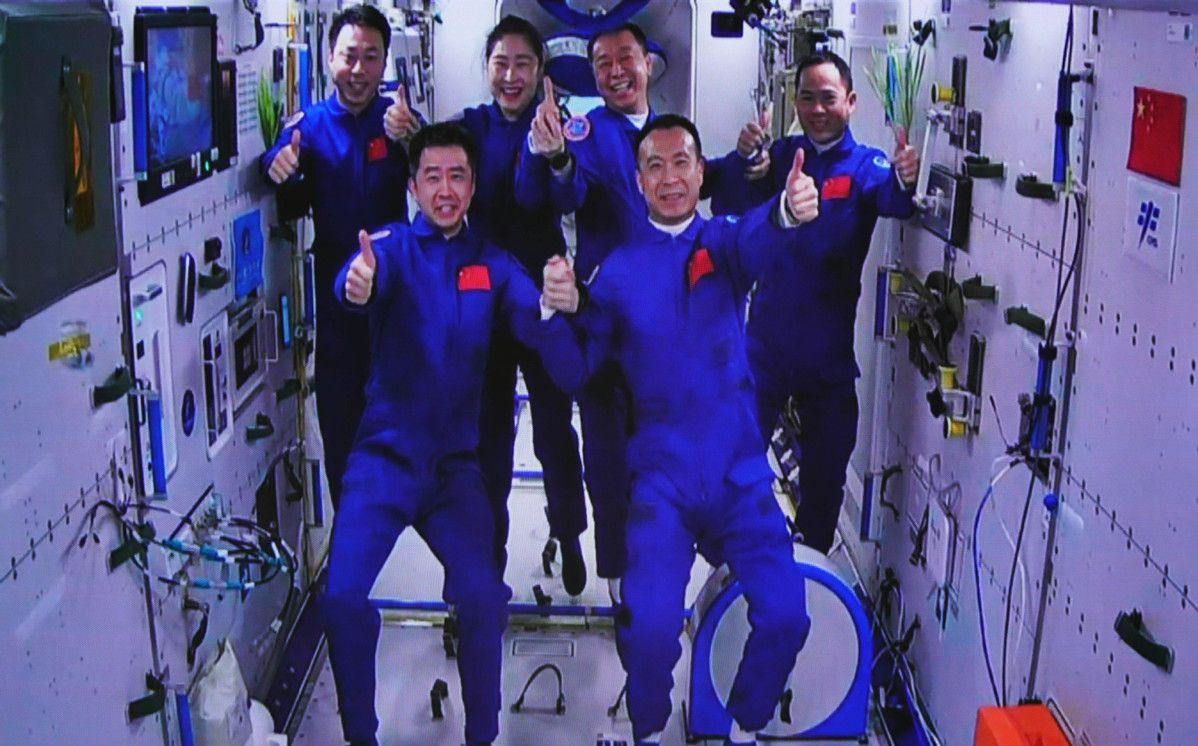 The Shenzhou XV mission crew entered the Tiangong space station on Wednesday morning. They were given warm hugs from their Shenzhou XIV peers already orbiting for nearly six months.
After about two hours of preparatory work following the docking of the Shenzhou XV spacecraft with the Tiangong station in a low-Earth orbit about 400 kilometers above Earth, Major General Fei Junlong, the Shenzhou XV mission commander, opened a hatch on his spaceship and floated into the station's connection cabin at 7:34 am.
He was welcomed by Senior Colonel Chen Dong, leader of the Shenzhou XIV crew, who had been waiting inside the cabin for a while. The two commanders hugged each other with Chen saying: "Welcome! Let's hug."
And then Chen told Fei that "there are two more waiting for you", referring to Senior Colonel Liu Yang and Senior Colonel Cai Xuzhe who were waiting inside the station's Wentian lab module.
In the following minutes, Senior Colonel Deng Qingming and Senior Colonel Zhang Lu moved into the connection cabin one by one and they were also greeted by Chen.
The Shenzhou XV trio then entered the Wentian lab module and hugged Liu and Cai waiting there.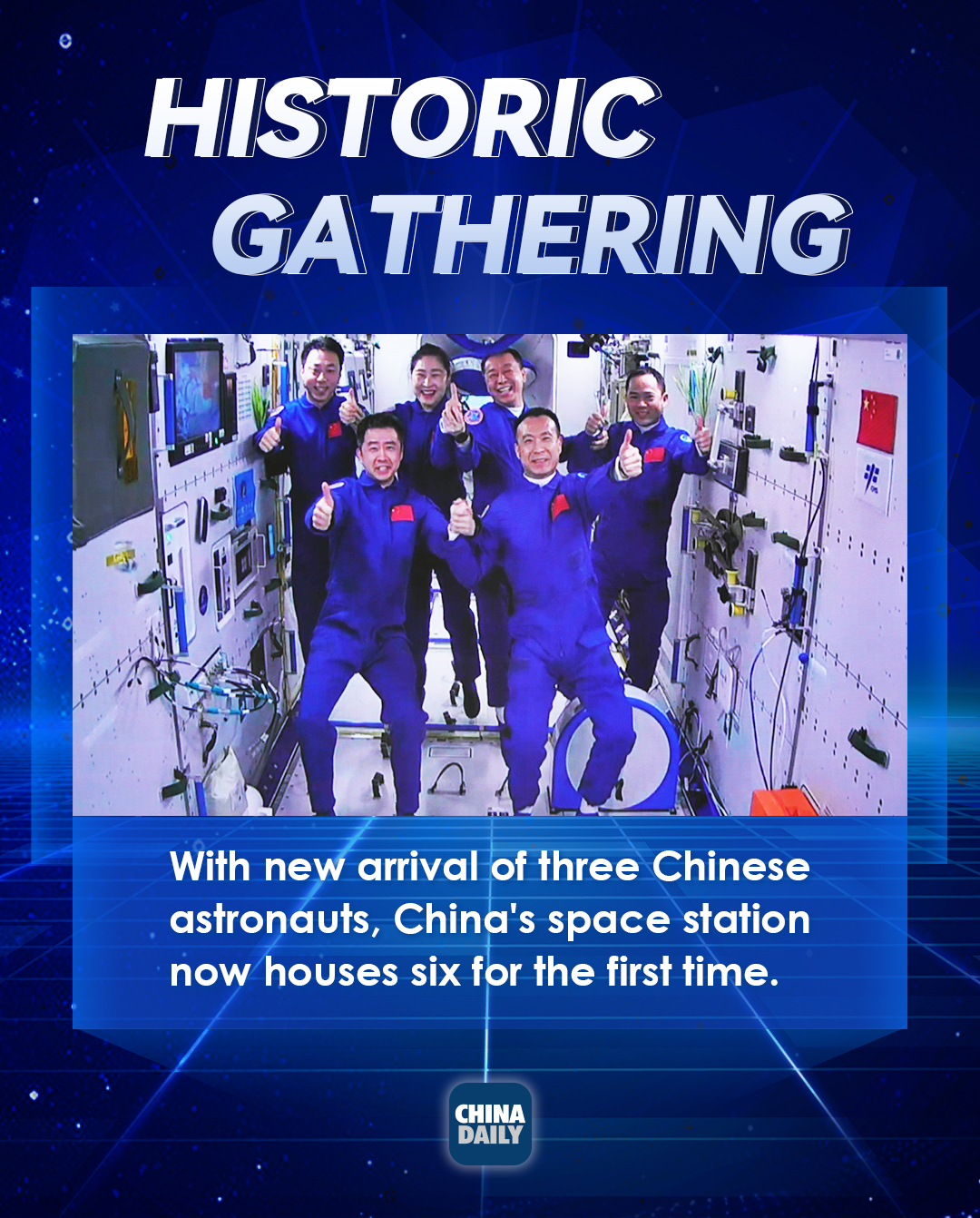 The two crew members chatted for a while and then took a group selfie to the applause from ground controllers.
Their meeting marked the first time that as many as six Chinese astronauts are traveling in space at the same time. Previously, there had been at most three Chinese astronauts in space at a time.
The entire process was broadcast live on the China Central Television.
The Shenzhou XV crew set out on their journey to the Tiangong station late on Tuesday night from the Jiuquan Satellite Launch Center in northwestern China's Gobi Desert.
According to the China Manned Space Agency, the two crews are scheduled to stay together for about five days and then the Shenzhou XIV will fly back.
The Shenzhou XV astronauts are tasked with staying in orbit for six months to carry out a number of assignments such as conducting spacewalks to mount equipment outside the station, installing and testing scientific cabinets, as well as conducting scientific experiments and technological demonstrations, mission officials have said.
Following the arrival of the Shenzhou XV spaceship, the Tiangong space station has developed into its largest size. As one of the largest space-based assets mankind has ever deployed in outer space, the station now consists of the Tianhe core module, the Wentian and Mengtian lab modules, the Shenzhou XIV and Shenzhou XV spacecraft as well as the Tianzhou 5 cargo ship.