WHO renames monkeypox to 'mpox'
Share - WeChat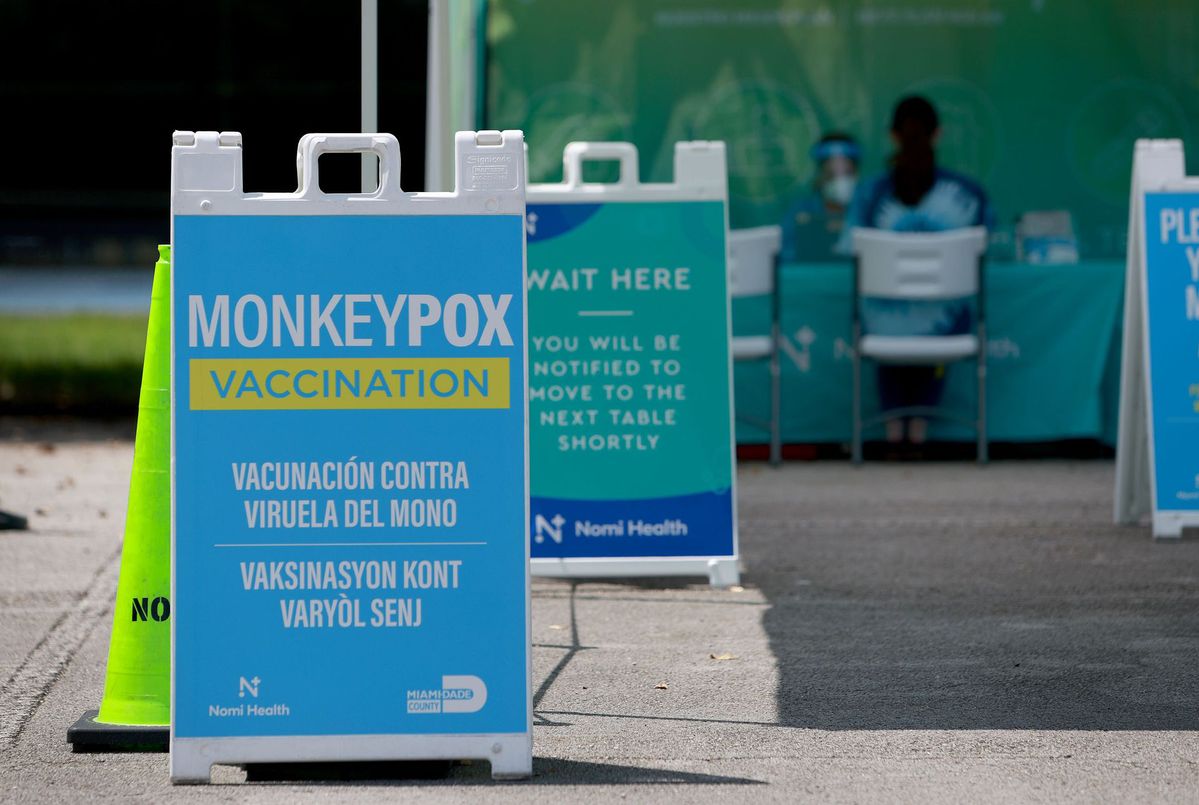 The World Health Organization (WHO) announced Monday that it will begin using "mpox" as a synonym for monkeypox out of concern that the current name has given rise to racism and discrimination.
Both names will be used simultaneously for one year while monkeypox is phased out. WHO said the decision was made following a series of consultations with global experts.
Dr Ifeanyi Nsofor, a global health equity advocate and senior New Voices fellow at the Aspen Institute, told National Public Radio that "mpox is better than monkeypox because it still contains 'pox', which speaks to the physical nature of the disease".
But Nsofor questioned the WHO's decision not to eliminate the monkeypox name immediately. The agency said the one-year delay will provide time for numerous publications and records to be updated. It also said the delay will ease experts' concerns about potential confusion over renaming a disease that's currently causing an outbreak.
According to the US Centers for Disease Control and Prevention (CDC), the virus that causes the disease was discovered in captive monkeys in 1958. When the first human case was recorded in 1970, the virus was named monkeypox that year.
Despite being named monkeypox, the source of the disease is unknown, the CDC said. Research indicated that African rodents and nonhuman primates like monkeys might harbor the virus and infect people.
Prior to the worldwide outbreak of monkeypox this year, it had been mostly reported in people in several central and western African countries. So far, the US has recorded nearly 30,000 cases of monkeypox and 14 confirmed deaths. Worldwide, more than 80,000 cases were reported.
CNN reported that the current outbreak of monkeypox has largely affected men who have sex with men. In the US, people from the black and Hispanic communities have been disproportionately affected.
After monkeypox spread globally this year, racist and stigmatizing language online was reported to WHO. Several individuals and countries raised concerns and asked WHO to propose a name change.
New York City Health Commissioner Ashwin Vasan sent a letter in July to WHO about the name monkeypox, saying that "terminology like this is rooted for communities of color".
Vasan also pointed out that early misinformation about the virus led people to believe that it was spread to humans after people in Africa engaged in sexual activity with monkeys.
"This kind of false messaging created incalculable harm and stigma for decades to come. Continuing to use the term monkeypox to describe the current outbreak may reignite these traumatic feelings of racism and stigma — particularly for black people and other people of color, as well as members of the LGBTQIA+ communities, and it is possible that they may avoid engaging in vital health care services because of it," Vasan wrote.