Shanghai Marathon kicks off
Share - WeChat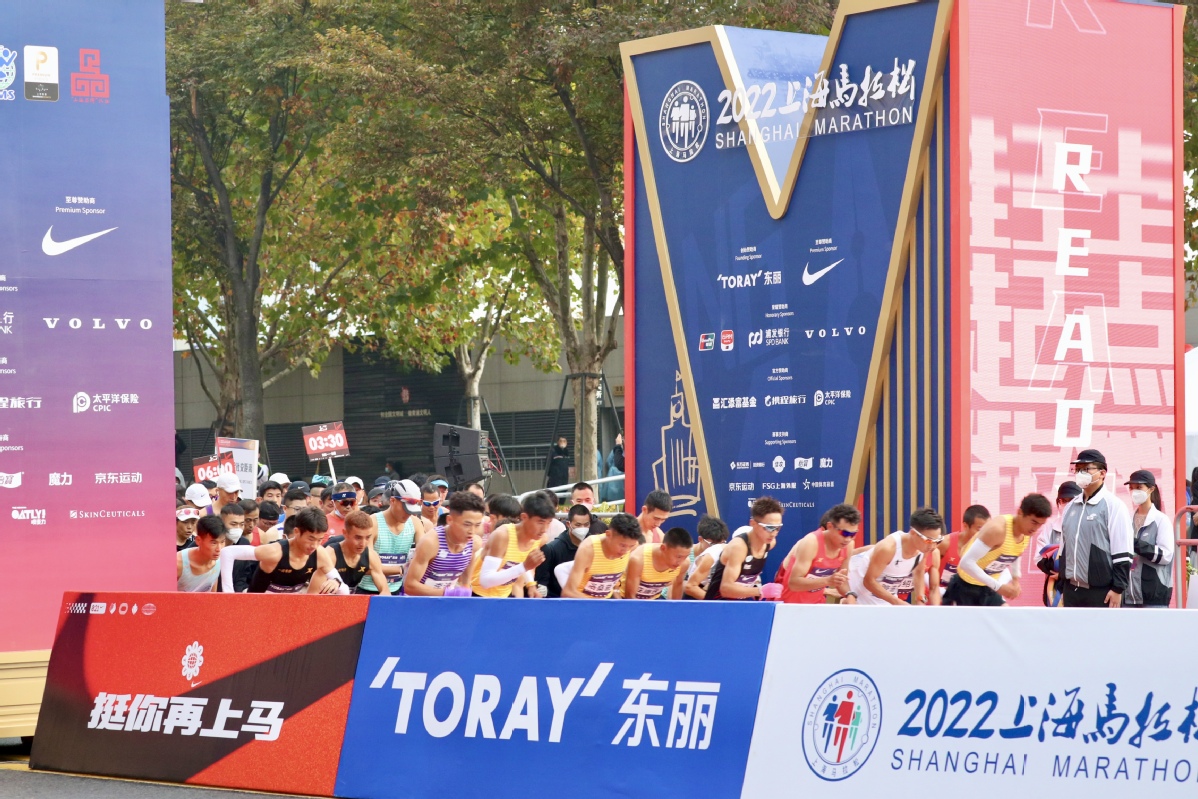 The 2022 Shanghai Marathon kicked off on Sunday.
Categorized as a Platinum Label Road Race by World Athletics, formerly known as the International Amateur Athletic Federation and International Association of Athletics Federations, the event has been an annual event in late autumn hosted by Shanghai since 1996.
This year the course ran point-to-point starting at the Bund and finishing at the riverside West Bund Art Center in Xuhui district. Runners passed through the center of Shanghai as well as running along streets next to the Huangpu River.
Yang Shaohui, the best scorer in the Chinese men's marathon team at the Tokyo Olympics, won the men's championship in 2 hours, 16 minutes and 4 seconds.
"I have been suffering with injuries, so the results are not particularly satisfactory, which is a pity," the 30-year-old champion told Shanghai-based news portal ThePaper.cn.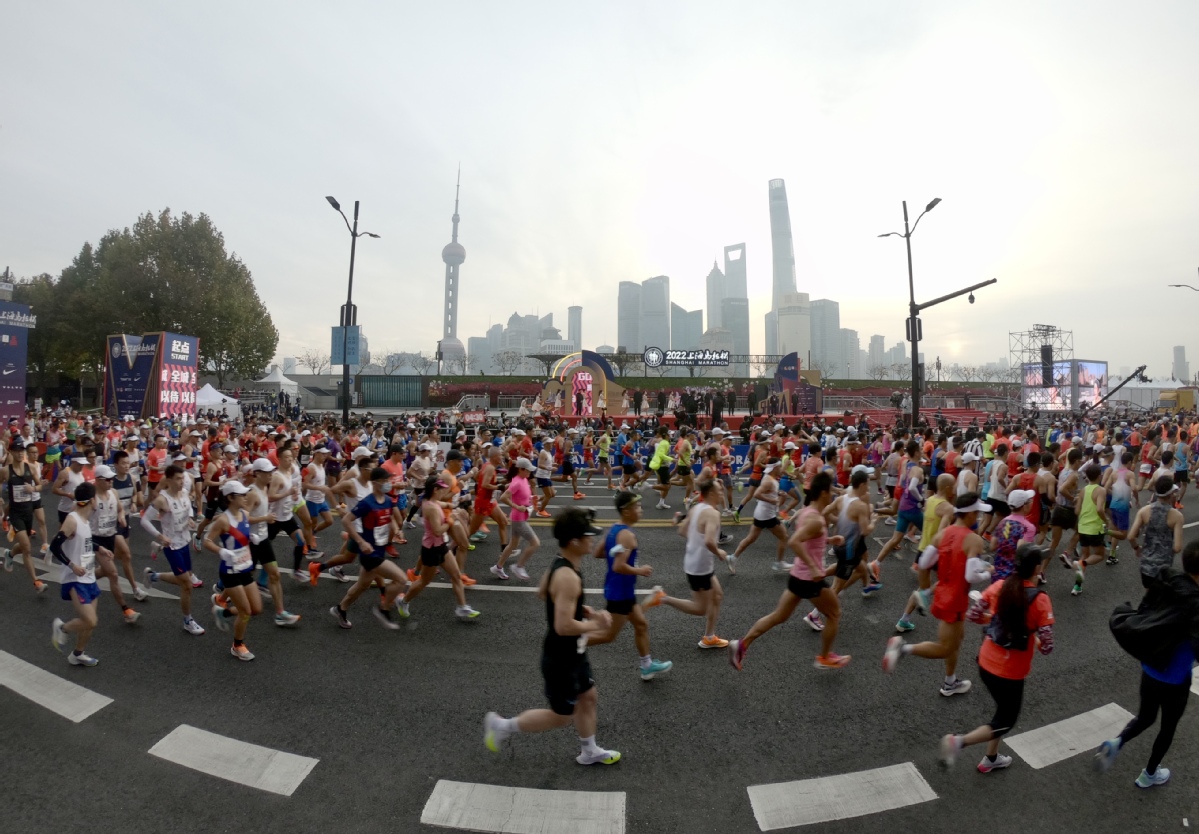 Yang, who completed the Chicago Marathon at 2 hours 16 minutes and 11 seconds, has been looking forward to being able to represent the Chinese marathon to complete a breakthrough at an international stage. By winning the championship of the Shanghai International Marathon, an IAAF Platinum Label event, Yang has qualified for the 2023 World Athletics Championships in Budapest.
"I hope that there will be no regrets. Whether it is the World Championships or the Asian Games, I hope to achieve good results," Yang said.
In the women's group, 26-year-old Zhang Deshun won the championship at 2 hours, 28 minutes and 17 seconds, and was also qualified for the next World Championships.
When talking about this race, Zhang said that being able to return to the race is an encouragement and an honor for every runner. "Every race is a challenge, a harvest, and an honor."
To ensure the racers' safety and the event's success, the organizer set up a total of 26 medical stations and prepared 20 ambulances along the track along with more than 800 fixed-position first-aid volunteers.
In consideration of the recurring COVID-19 outbreaks, stringent epidemic prevention and control measures had been implemented.
All racers were required to stay in the city for the seven days running up to the race and were required to take one nucleic acid test each day within three days before the event. Each racer is required to complete another test within 48 hours after completing the race. The event also allowed no centralized areas for spectators at the start line or along the track.