Natural process
Share - WeChat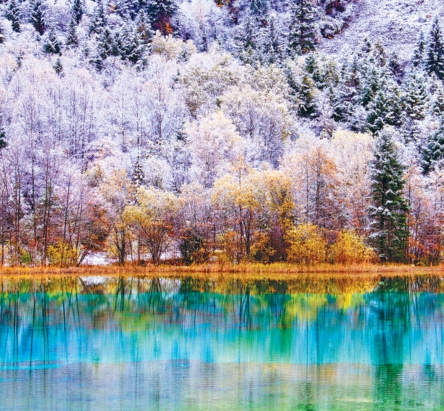 The embankments of the Sparkling Lake collapsed after the earthquake, forming a 40-meter-long, 12-meter-wide and 15-meter-deep gap around it. There are 24 waterfalls and lakes around the site.
"The waterfalls and lakes looked like a necklace, and with one 'bead' missing, the whole necklace may be broken. The Sparkling Lake may have a chain reaction to cause the collapse of other lakes, posing great danger to the people and wildlife in the lower reaches," he says.
They spent over a year doing research and came up with a plan to restore the ecosystem with eco-friendly materials, with approval from UNESCO.
Tang Ya, a professor at the College of Architecture and Environment, Sichuan University, says: "If you have a fractured bone, the doctor will fix it with a splint to let it recover gradually. Jiuzhaigou's recovery should also have intervention by humans only when needed."
Tang and his team have done in-depth research on the sustainable development of Jiuzhaigou since 2006. He says he's lucky to have connected to Jiuzhaigou in 1991, when he was in charge of translating into English the application documents for the UNESCO listing.