Rock slide exposes dinosaur tracks in Fujian
Share - WeChat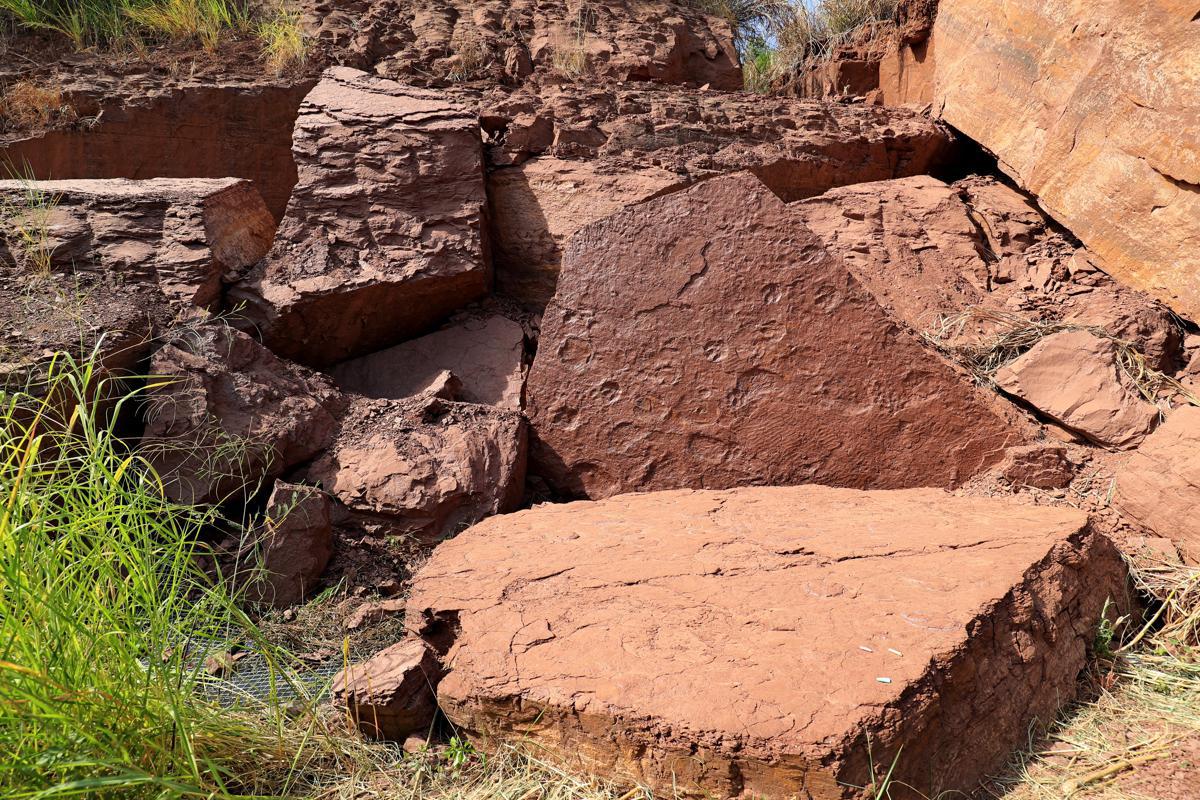 Fossil footprints of dinosaurs from the Late Cretaceous epoch were discovered recently in Shanghang county, Fujian province, recently.
The footprints were found east of dinosaur footprints previously discovered in Longxiang village in Shanghang county.
The newly discovered tracks were exposed because of a recent rock slide. The site comprises 15 square meters and bears more than 30 footprints from six kinds of dinosaurs from the Late Cretaceous.
It is rare to see footprints preserved in split slabs at the same time, said Wang Xiaolin, a research fellow from the Institute of Vertebrate Paleontology and Paleoanthropology of the Chinese Academy of Sciences.
It is of significance in the study of the habits and living environment of dinosaurs in the epoch, Wang said.