Precipitating the big chill
Share - WeChat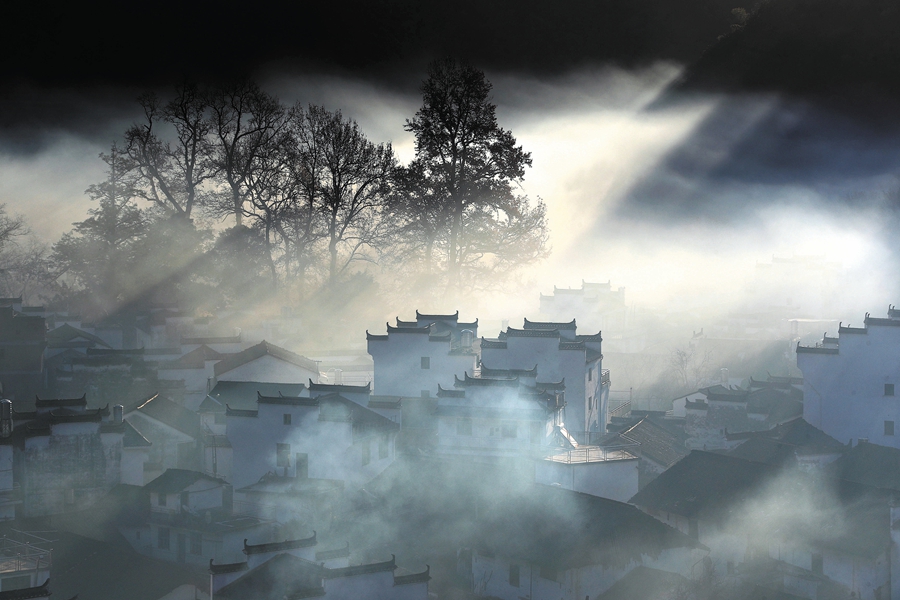 Minor Snow, or xiaoxue, is traditionally a time of preparation and feasting as temperatures drop and winter draws near, Zhang Lei reports.
It was Yuan Dynasty (1271-1368) scholar Wu Cheng who compiled A Collective Interpretation of the Seventy-two Phenological Terms, in which he defined the laws of the traditional 24 solar terms and each term's seasonal features into three minor terms. He portrayed Minor Snow, or xiaoxue, the 20th solar term, as a time when the rain falls and is thinned by the cold, condensing into light snow.
Xiaoxue, which falls on Tuesday this year, is when the sun reaches the celestial longitude of 240 degrees. It is a solar term that reflects precipitation and temperature with a high frequency of cold snaps and strong cold air activities. The arrival of the solar term heralds colder currents and increasing precipitation. Sometimes it arrives in a half frozen state, which is called wet snow in meteorology, and sometimes in the shape of white ice particles the size of rice grains.