Old shipwreck recovered from Yangtze riverbed
Share - WeChat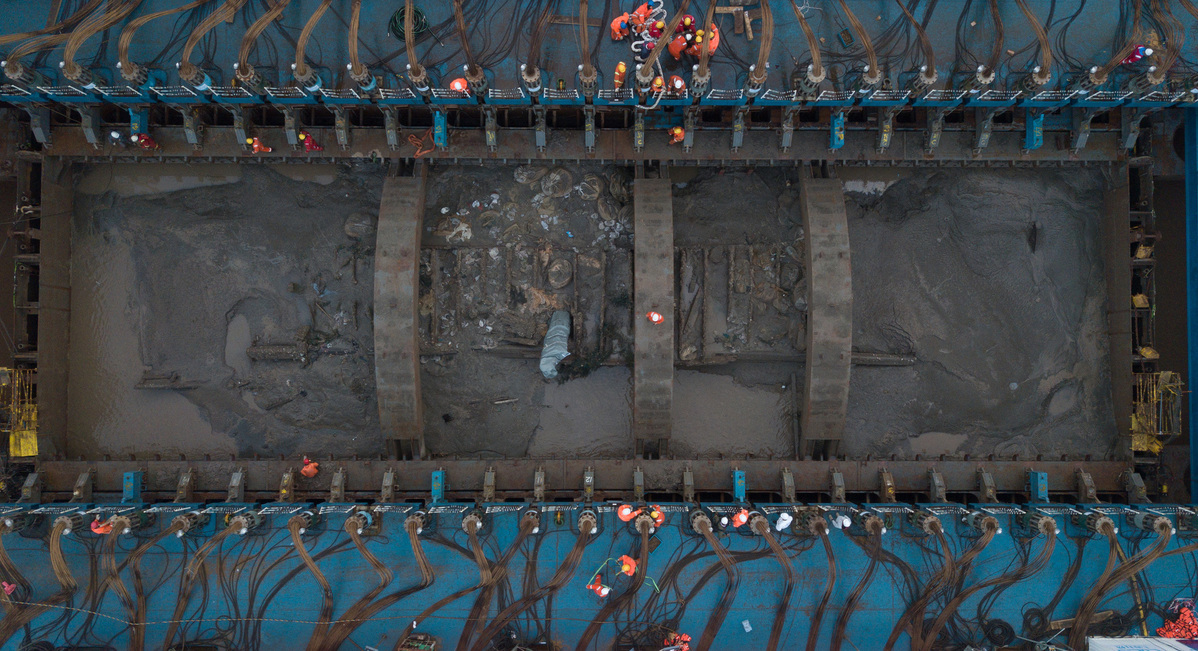 A 150-year-old shipwreck believed to be a treasure trove of cultural relics was successfully lifted from a riverbed near Shanghai early Monday morning in a high-tech salvage operation.
The merchant ship, referred to as Yangtze River Estuary No 2 Ancient Vessel, dates back to the reign of Emperor Tongzhi (1862-1875) in the Qing Dynasty (1644-1911). When it was discovered in 2015 it was sitting 5.5 meters below a shoal off the northeast tip of Hengsha Island in Chongming district.
Recovery of the merchant vessel — about 38.1 meters long and 9.9 meters across at its widest point — was one of the most important and challenging underwater archaeological excavation projects China has undertaken, the National Cultural Heritage Administration said.
During the operation, the Fenli workboat placed 22 giant arc-shaped beams around the vessel to form a semi-cylindrical caisson, or watertight container, 48-meters long, 19-meters wide, 9-meters tall and weighing 8,800 metric tons.
The vessel, along with sediment and seawater, was then lifted into a central open "moon pool" of the salvage vessel, The Global Times reported. The operation began late on Sunday night and was completed by 00:40 am on Monday.
The successful retrieval of the vessel "marks the perfect combination of underwater engineering and cultural relics protection principles," said Guan Qiang, deputy director of the National Cultural Heritage Administration.