More needed to get Russia, Ukraine food into global market, UN says
Share - WeChat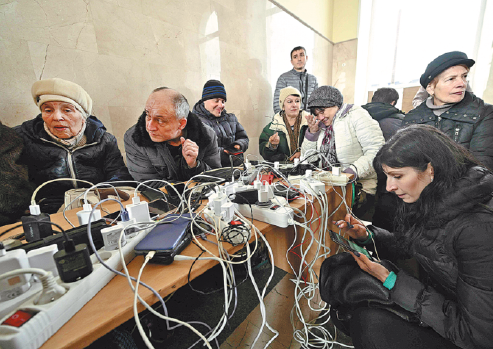 GENEVA — More remains to be done for the reintegration of Russian and Ukrainian food and fertilizers into global markets, particularly in light of the fertilizer crunch caused by insufficient volumes and high costs, a senior United Nations official has said.
Rebeca Grynspan, secretary-general of the UN Conference on Trade and Development, said on Friday that while food and fertilizers produced in Russia are exempt from the sanctions, the knock-on effects of the sanctions and their differing interpretations tend to cause bottlenecks in the trade and export of such products.
About 300,000 tons of Russian fertilizer are stranded in European ports, she said. And it had been determined that services associated with the export of food and fertilizers from Russia, such as insurance, are exempt from sanctions. A platform will be set up so that insurance companies will no longer have to conduct their due diligence on a case-by-case basis, she said.
On July 22, Russia and Ukraine separately signed the Black Sea Grain Initiative in Istanbul with Turkiye and the UN on grain and fertilizer exports from Ukraine and Russia to ensure supplies to global markets amid the Russia-Ukraine conflict.
The initial duration of the deal was 120 days, meaning it was to expire on Saturday. Russia and Ukraine agreed on Thursday to prolong the deal on the export of grain and fertilizers from Black Sea ports for a further 120 days.
There had been some progress on a few important questions concerning the issue, Grynspan said, adding that it was vital to scale up the initiative, and the UN is striving to create the necessary conditions by bringing together the private sector, including traders and shipping companies, and regulators to identify the practical difficulties stemming from the sanctions.
Ukraine's grain exports may reach 40.3 million tons in the 2022-23 marketing year if the grain corridor continues functioning, the government-run Ukrinform news agency reported on Friday, citing a recent forecast by the analytical agency APK-Inform in Kyiv.
Under an optimistic scenario, Ukraine could sell 24 million tons of corn, 13.8 million tons of wheat and 2.4 million tons of barley overseas in the current season, APK-Inform said.
Britain's Prime Minister Rishi Sunak made a surprise visit to Ukraine on Saturday and used his first visit to Kyiv to announce a major new air defense spending the equivalent of $60 million.
This comprises "125 anti-aircraft guns and technology to counter deadly Iranian-supplied drones, including dozens of radars and anti-drone electronic warfare capability", Downing Street said.
It follows more than 1,000 new air-defense missiles announced by British Defence Secretary Ben Wallace earlier last week.