Sailing enthusiasts take to the water in numbers
Share - WeChat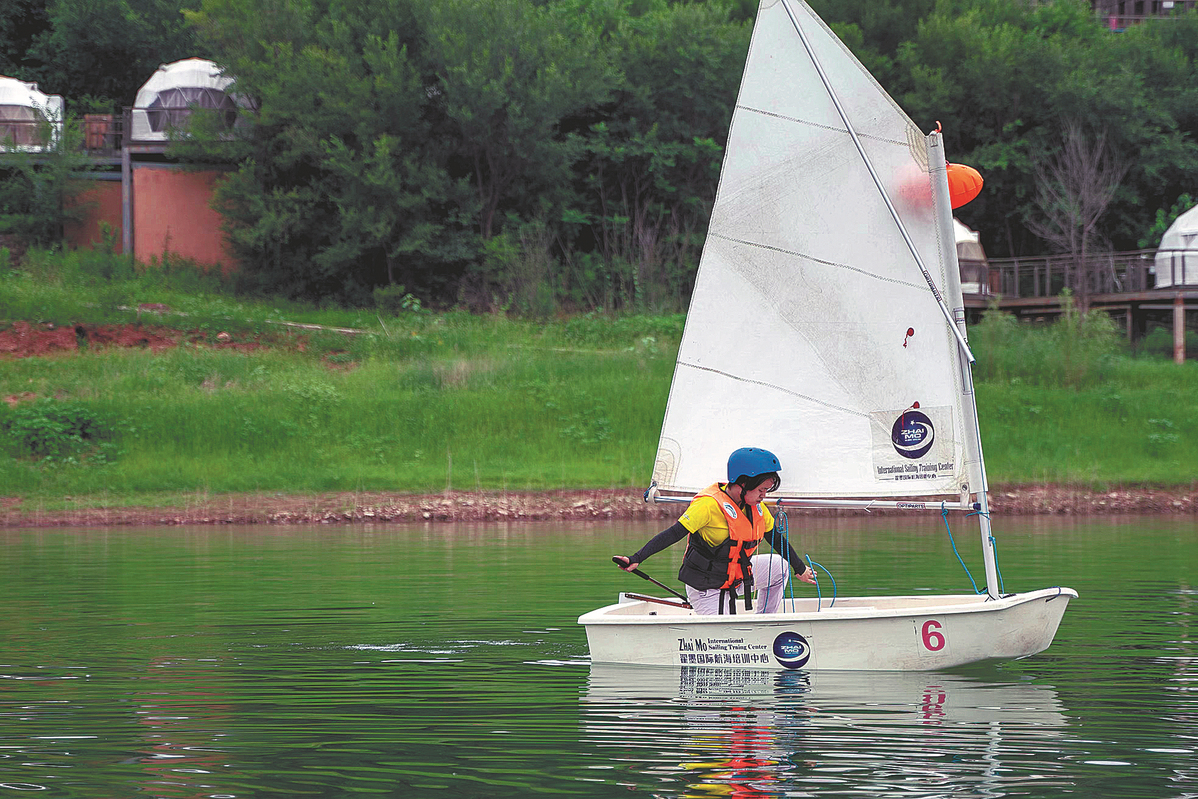 Young participants eager to show their competitive skills
Xu Chunyang has become accustomed to the sound of water buffeting the hull of his sailboat on Jinhai Lake in Pinggu district, northeast Beijing.
The 42-year-old construction manager at an ice and snow sports company in the Chinese capital, who took up sailing in 2017, said he is excited when he steps aboard his boat in search of "new adventures".
He said sailing inspires awe, is akin to entering an unknown world, and brings those taking to the water closer to nature.
"Each time you sail, you take a break from everyday life. Sailing provides enjoyment that's hard to find in day-to-day living, but learning the sport requires patience," Xu added.
He began studying sailing after he was given the chance to take a sailboat trip from Tianjin port, and quickly became engrossed in the sport. During weekends, Xu has learned sailing theory, and acquired practical experience and an understanding of how different parts of a sailboat function.
In September, he and four teammates finished third in the 2022 Beijing International Sailing Competition held on Jinhai Lake.
Sailing is becoming increasingly popular in Beijing, with participants attracted to locations such as Jinhai Lake and the Gui River in Yanqing district. Compared with other water sports such as kayaking and paddleboarding, sailing is safer and covers a wider area of water. A number of sailing competitions are now staged regularly in Beijing and areas close to the city.
According to the General Administration of Sport of China, the number of people taking part in sports in the nation is growing rapidly and is estimated to reach more than 500 million by 2025.More participants are taking up trendy sports such as sailing, skateboarding and skiing.
The Chinese Yachting Association estimates that nearly 100,000 people nationwide go sailing regularly, and about 10,000 become interested in the sport every year.
The Beijing Yachting Association, which was founded last year, promotes sailing and has expanded the talent pool for the sport. Universities and colleges in the capital have also launched sailing clubs and teams, among them the Tsinghua Sailing Association.