Chinese students spread their wings in Asia
Share - WeChat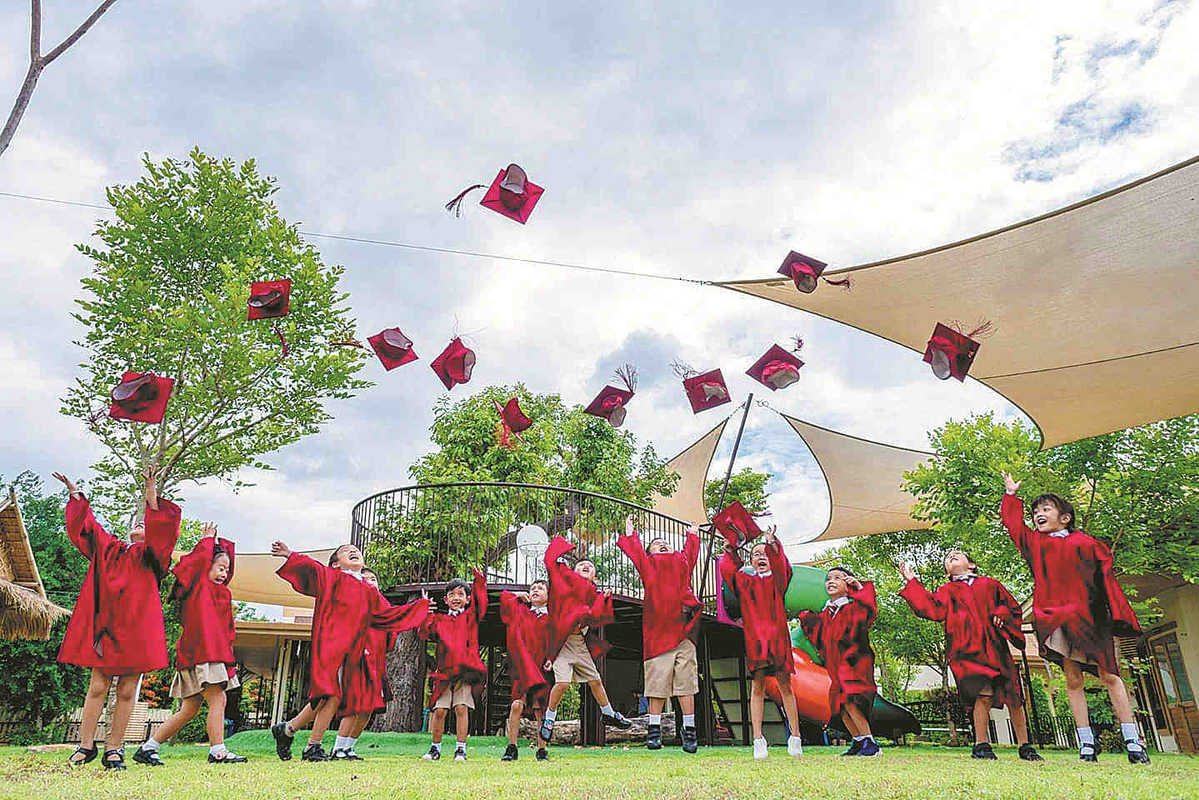 Singapore and Thailand among several popular destinations
A growing number of Chinese students are studying elsewhere in Asia — attracted by high-quality education, comfortable living conditions and relatively lower costs compared with Western nations.
Due to promotion of the Belt and Road Initiative, and rapid economic development in the region, more students from China are reconsidering their overseas study destinations.
By 2015, the total number of students exchanged between China and member states of the Association of Southeast Asian Nations exceeded 190,000. Some 120,000 of the students from China were mostly studying in Singapore, Thailand, Indonesia and Vietnam, according to the ASEAN-China Centre.
The growth of quality education in the region is the main attraction for Chinese students.
According to the newly released QS World University Rankings 2022, more than 10 universities in Asian countries (excluding China) are listed in the top 100, led by National University of Singapore in 11th place, and Nanyang Technological University, also in Singapore, in 12th place.
For 28-year-old Zhang Mila, applying to take a master's in science communication at NUS in 2016 was the first time she had taken a big decision about her life. Zhang, who was born in Longyan, Fujian province, graduated from the University of Macau with a bachelor's in social sciences in communication.
"I spent two months in the summer of 2016 thinking about the destination for my postgraduate studies. Despite receiving offers from universities in the United Kingdom and Australia, I eventually chose Singapore because of its high standard of education and tropical climate," Zhang said.
As the only Chinese student in the faculty, she experienced some hard times, and started to doubt if she could survive high-pressure overseas studies in Singapore.
"Although I became used to the English teaching curriculum in my undergraduate studies, I struggled at the start of my post-graduate course to understand the accents of Singapore English, and with the high standard required for professional writing," Zhang said.
However, she released her academic pressure through fencing, a sport she first took up as a freshman in undergraduate school. She joined the fencing team at NUS, took part in competitions, and made good friends through a variety of social activities.
After conquering her difficulties, Zhang eventually became more open-minded and tougher.
"The diversified curriculum might not help me in my future career, but it expanded my horizons and knowledge by enabling me to gain a broader understanding of the world. I am now more willing to absorb knowledge in various respects," Zhang said.
She added that due to Singapore's multicultural environment, she became more tolerant and willing to accept differences when she met people from diverse cultural backgrounds.
Zhang said the number of Chinese students in Singapore has continued to rise since she arrived, especially after the COVID-19 pandemic emerged in 2020.
"I suggest that prospective students think clearly about their futures and their biggest concerns in studying abroad. If they want to broaden their world view and stay close to China geographically with fewer cultural differences, Singapore might be a good option," said Zhang, who works as a researcher in a national institute in the city state — her first job since she graduated from NUS in 2018.
As of the end of April, there were some 65,400 international students in Singapore, up by about 10 percent year-on-year, according to that nation's Ministry of Education and the Immigration and Checkpoints Authority, or ICA.
The 2021 Report on Chinese Students' Overseas Studies, released by Industrial and Commercial Bank of China, shows that the proportion of Chinese students interested in studying in Singapore has risen from 9 percent to 12 percent in the past three years.