Shenzhou XIV astronauts conduct third spacewalk
Share - WeChat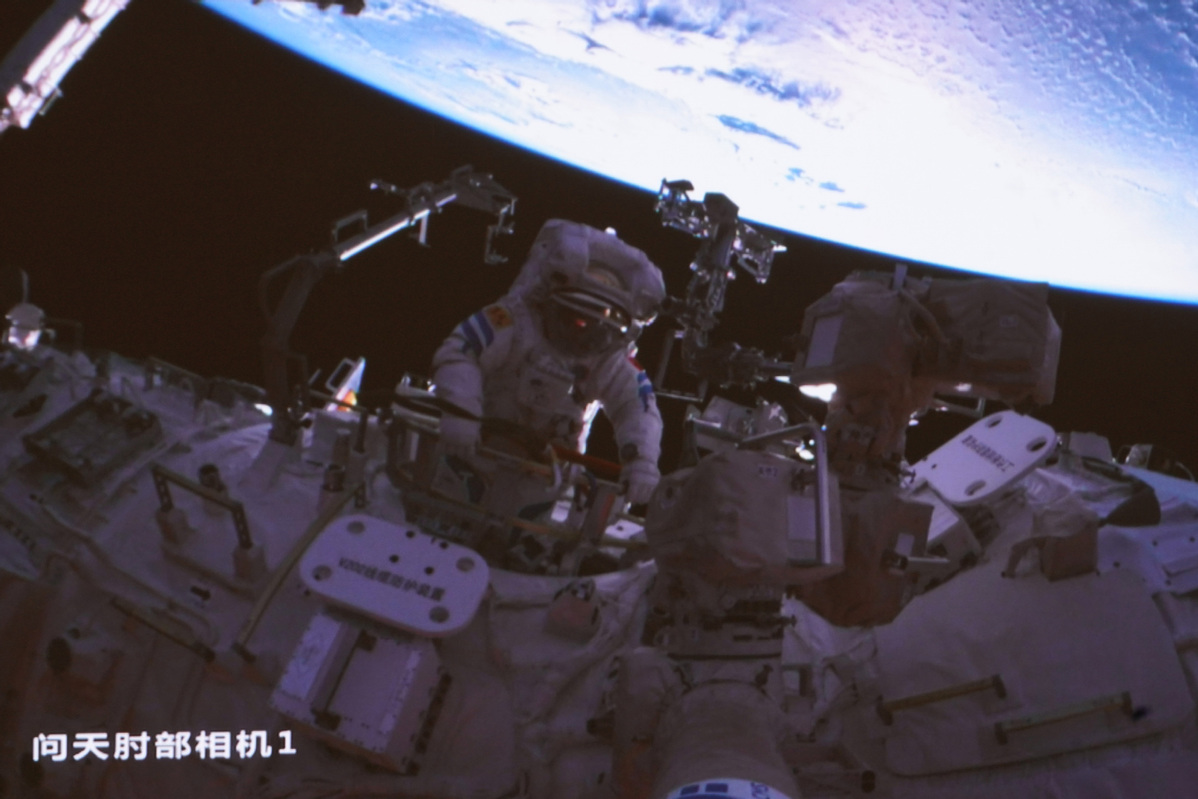 Astronauts of the Shenzhou XIV mission are carrying out their third spacewalk outside the Tiangong space station, according to the China Manned Space Agency.
The agency said in a news release that mission commander Chen Dong and crew member Cai Xuzhe opened a hatch at 11:16 am on Thursday and then floated out of the station. Another crew member, Liu Yang, is staying inside the station to provide support, it added.
During the spacewalk, which was scheduled to last six hours and 30 minutes, Chen and Cai are tasked with mounting an inter-module connection device, adjusting the Wentian lab module's external panoramic camera and doing other technical work, according to the release.
Chen and Liu conducted the Shenzhou XIV mission's first spacewalk on Sept 1, working six hours outside Tiangong. Chen and Cai carried out the second spacewalk on Sept 18 and spent more than four hours in space.
The crew arrived at Tiangong on the evening of June 5, several hours after their spacecraft was launched from the Jiuquan Satellite Launch Center in the northwestern Gobi Desert. They are scheduled to continue flying with the station until early December, when the Shenzhou XV crew will take over.
Currently, the Tiangong station consists of a core module, two lab modules, a spacecraft used to transport the astronauts and the newly arrived cargo ship.