A decorated career
Share - WeChat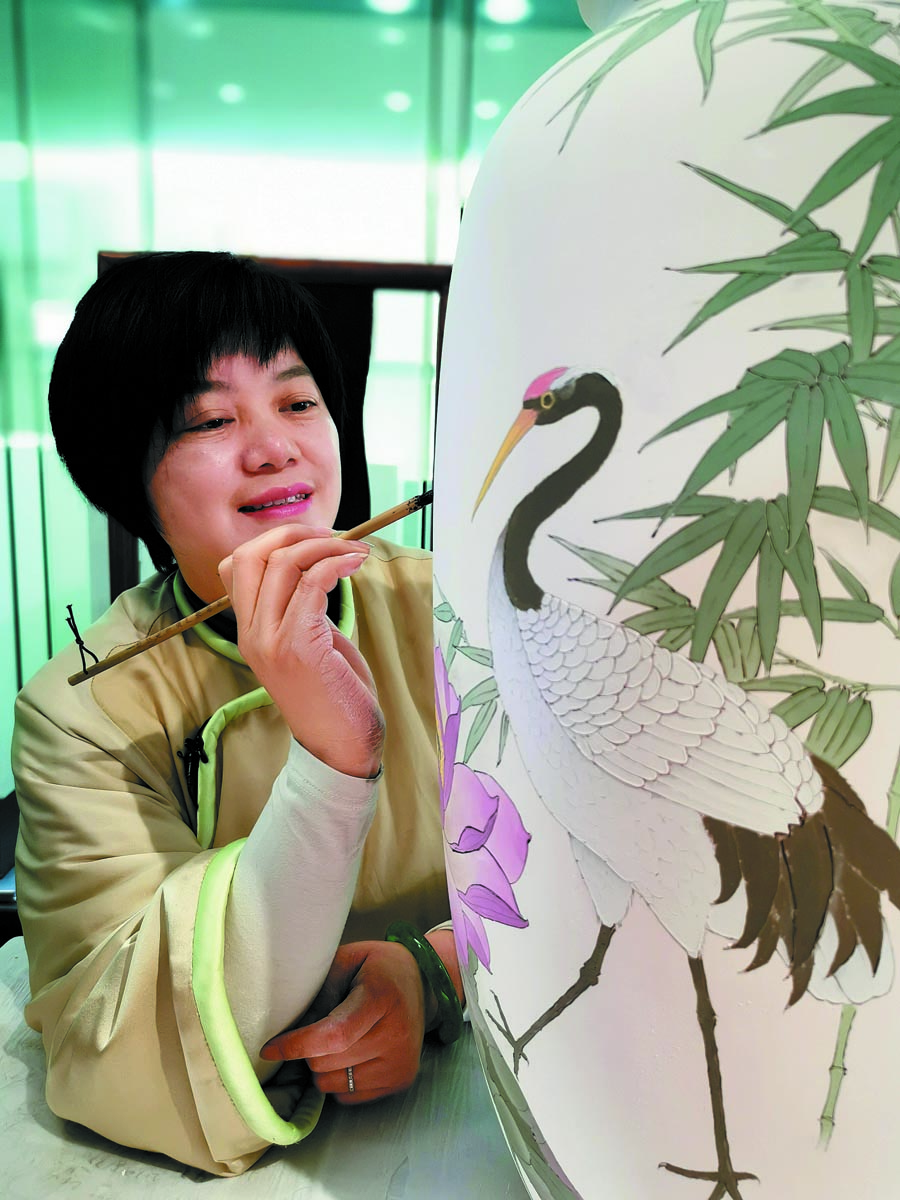 Liling city is famous for its underglaze five-colored porcelain, and one artist keeps the tradition alive, report Wang Ru and Feng Zhiwei in Changsha.
Huang Xiaoling recalls that after Deng Wenke, who taught her porcelain-making, had a stroke, he could not recognize many of his friends. However, when Huang put a porcelain piece in front of Deng, he could recognize it and even drew some patterns. That left a deep impression on her.
"Even when he was in bad health, he didn't drop painting. As long as life doesn't end, his pursuit of art doesn't cease," says Huang.
Dedicated to making porcelain ware for more than four decades, Huang, 54, has strived to promote the craft, especially the Liling underglaze five-colored ceramics.
Born in Liling, Hunan province, in 1968, Huang began her connection with porcelain as a teenager as her father worked in a local porcelain factory. At that time, she often stared at the craftsmen who painted patterns on porcelain, and hoped she could complete the work one day.
Liling is regarded as one of the "three capitals" of porcelain-making in China, along with Jingdezhen, Jiangxi province, and Dehua county, Fujian province. People in Liling started to make porcelain wares nearly 2,000 years ago. They are especially good at producing underglaze five-colored ceramic pieces. This style of porcelain refers to painted ware in which each piece has a decorative pattern under a layer of transparent glaze, making it clear and lustrous. Liling porcelain won the golden prize at the 1915 Panama-Pacific International Exposition.