Calligrapher and seal engraver shows his world of purity in the ink realm
Share - WeChat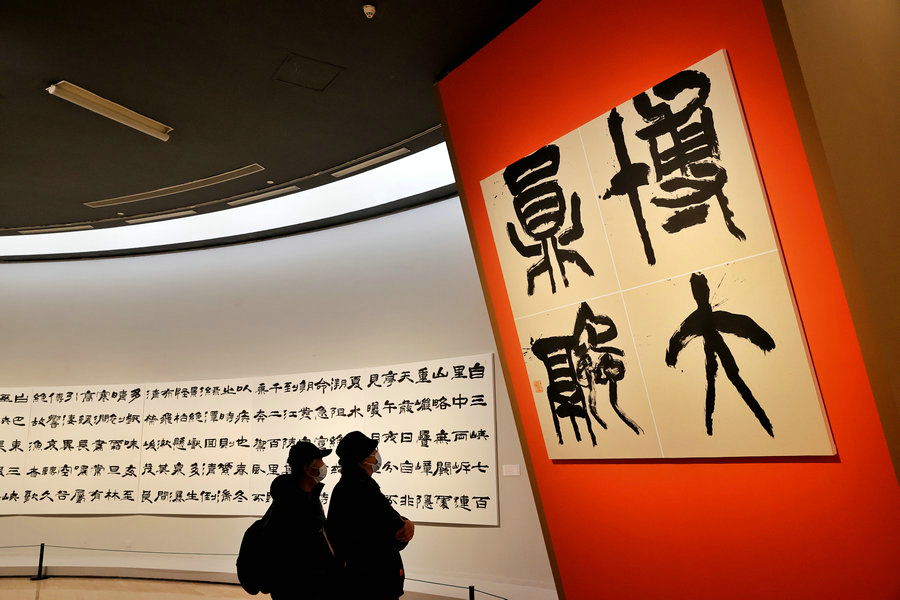 Li Gangtian is one of the most representative of the creation of calligraphy and seal engraving. He donated dozens of his calligraphic pieces and carved seals to the National Art Museum of China in late 2021.
This donation is part of the displayed works at his one-man exhibition, Purity of Heart and Mind, running through Nov 23 at the NAMOC.
Li is vice-president of the time-honored Xiling Seal Engravers' Society in Hangzhou, Zhejiang province.
He is best known for writing zhuanshu or the seal script of Chinese calligraphy, derived from those archaic characters on oracle bones, bronzes and stones. His works present a primitive beauty and a scholarly atmosphere.