Education opportunities for girls rising
Share - WeChat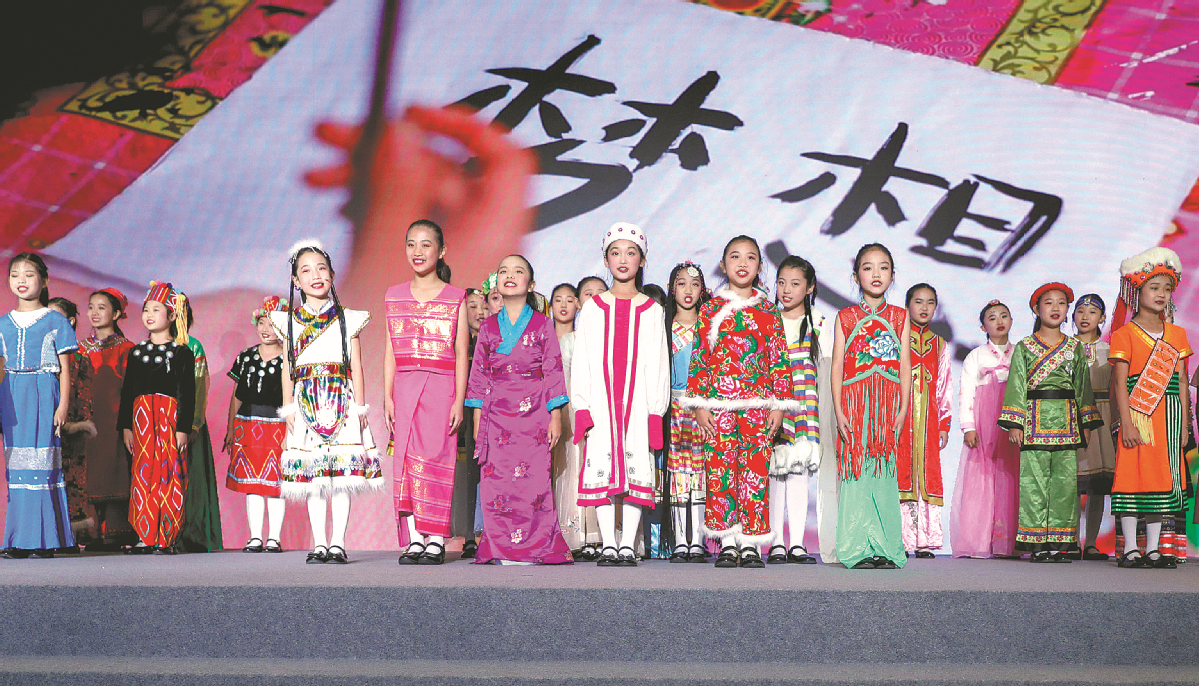 Reforms and assistive policies have overcome traditional gender imbalance in nation's classrooms. Li Hongyang reports.
Editor's note: To mark the 20th National Congress of the Communist Party of China, China Daily is producing 10 profile stories to show the changes in the subjects' fields in the past decade. This is the ninth in the series.
Born in an area with a traditional belief that girls didn't need a good education because they were destined to become housewives, Wang Fumei went on a hunger strike to protest her parents' decision that she should quit school.
Wang, now 43 and working as deputy head of Temuli, Butuo county, Liangshan Yi autonomous prefecture, Southeast China's Sichuan province, said she would have lived a very different life if she had quit school and got married as her parents had wanted.
In the 1990s, most of the girls who lived in villages deep in Sichuan's mountains dropped out of school after just a few years because they were either engaged or in arranged marriages. The betrothal gift from the man's family was a form of wealth they earned for the family.
Wang wanted to change her destiny by completing school, but her parents disagreed on the grounds that the family couldn't afford it.
However, in 1992, the Spring Bud Project, founded by the China Children and Teenagers' Fund, opened pilot classes in Butuo to help girls who had dropped out to continue their education.
Wang's thirst for knowledge was rekindled when she heard the news. Having dropped out of school at age 15 and stayed at home for two years, she was about to enter an arranged marriage.
Family standoff
When she told her parents about her dream of attending classes again, she was met with opposition. Her mother refused because Wang was the family's oldest child, so she had to do farmwork and take care of her younger siblings. The lack of available labor meant the family could only just make ends meet by planting corn and rice.
Moreover, her fiance was worried that she would leave the county and move to a big city if she received an education.
"I envied the lifestyle of female teachers and doctors in my village. They didn't have to do laborious work or endure a hard life like my parents," she said.
"I knew they had their difficulties, but the only thing in my mind back then was that education can change people's destinies. If I wasn't permitted to go to school, then I'd rather die."
When her request was refused, Wang started a hunger strike. On the seventh day, seeing Wang's determination, her parents finally allowed her to go to school and her arranged marriage was canceled.
The old school in Butuo's Yizi village, where Wang was born and raised, was poorly equipped. There were a few desks in the building, and teachers were employed on a temporary basis. When one teacher left, the students had to wait for the next one to arrive, Wang said.
Under the Spring Bud Project, the classrooms in a renovated building in the county's Xixihe Central School were spacious, and featured new desks and chairs.
The students received school uniforms and new dormitory bedding, and there was a dedicated teacher for each subject. Most importantly, tuition was free.