Astronauts transferring cargo into space station
Share - WeChat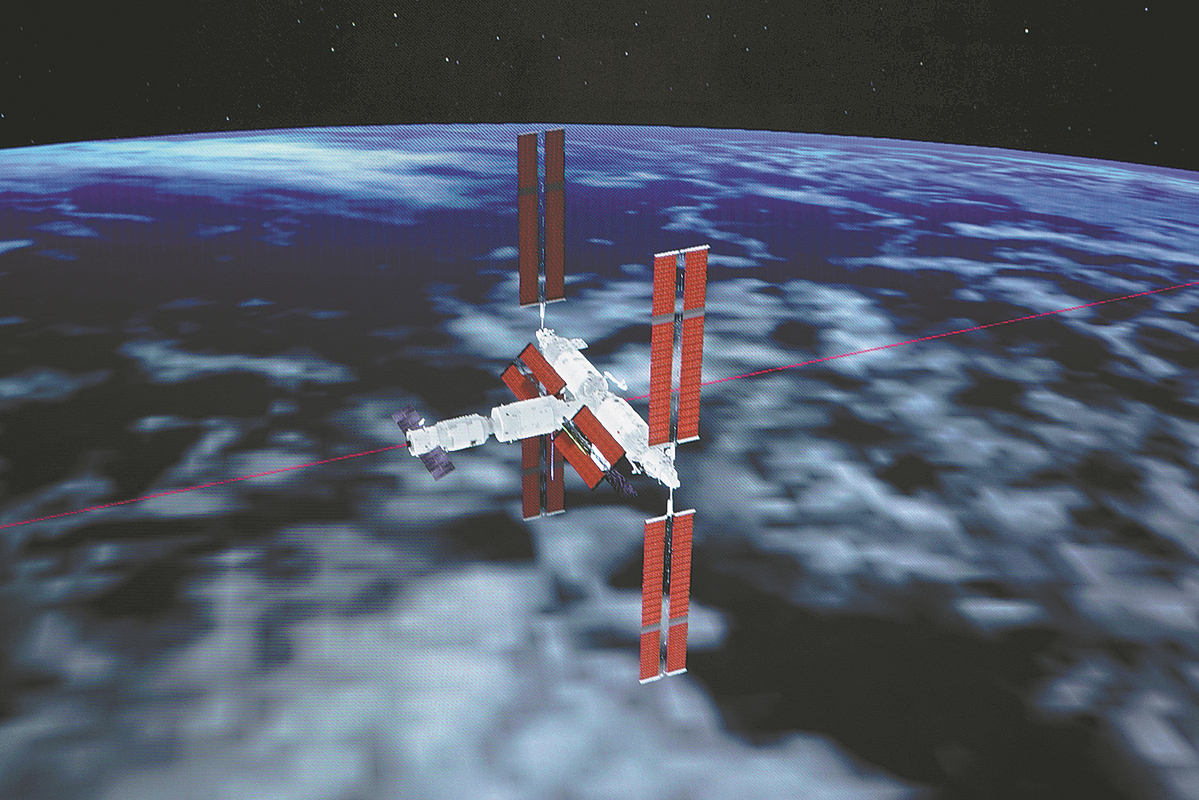 The Shenzhou XIV crew on board the Tiangong space station entered the Tianzhou 5 cargo spaceship on Sunday afternoon and has begun to arrange and move supplies and equipment to the station, according to the China Manned Space Agency.
The agency said in a news release that the astronauts — mission commander Senior Colonel Chen Dong, Senior Colonel Liu Yang and Senior Colonel Cai Xuzhe — opened the Tianzhou 5 docking hatch and floated into the robotic craft. They will carry out tasks like transferring cargo to the station, it added.
Mission planners said the cargo ship is carrying about 5.3 metric tons of materials including living and mission necessities, scientific equipment and a mini experimental satellite. The craft also contains nearly 1.4 tons of propellant for the Tiangong station.
Tianzhou 5 was placed into a low-Earth orbit by a Long March 7 carrier rocket that blasted off on Saturday morning from the Wenchang Space Launch Center in Hainan province.
After the cargo craft entered the orbit, it traveled two hours and seven minutes to rendezvous with the massive Tiangong space station and docked with it at 12:10 pm.
These were the fastest rendezvous and docking maneuvers ever conducted by spacecraft, replacing the record created by Russian spacecraft Soyuz MS-17 on Oct 14, 2020, which took three hours and three minutes after liftoff to rendezvous and connect with the International Space Station.