Xinjiang gave billions in relief during outbreak
Share - WeChat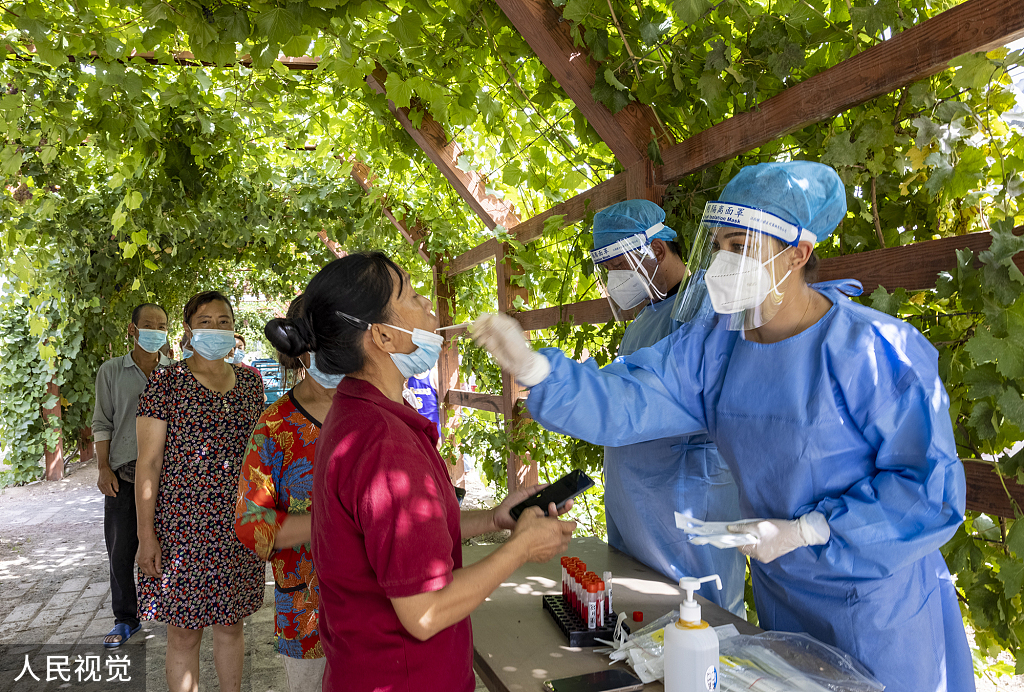 The Xinjiang Uygur autonomous region distributed 2.85 billion yuan ($393.3 million) in relief funds during the latest outbreak of the COVID-19, an official said at a news conference on Tuesday night.
"It includes 2.28 billion yuan of urban and rural subsistence allowances for August, September and October; 87.88 million yuan of support funds for the extremely poor; 37.47 million yuan of relief funds for orphans, vagrants and beggars; and 120 million yuan for two subsidies for the disabled," said Li Xuan, deputy director of the region's department of civil affairs.
In early August, a total of 439 million yuan was allocated for additional one-time living allowances for urban and rural residents living on subsistence allowances and those living in extreme poverty.
Li said more than 30,000 eligible poor people have been newly included in the list for subsistence allowance or the extreme poverty allowance.
In addition, the civil affairs department has stepped up efforts to help affected people, providing temporary assistance to 751,000 people and giving 250 million yuan in relief grants.
Li said that as the weather gets colder, the region has provided heating assistance to 327,000 households, distributed 311,000 tons of heating coal and provided heating subsidies worth 54.89 million yuan.
"Following the Gaochang district of Turpan and the Wusu district of Tacheng, Yining in Yili prefecture is also gradually returning to normal," said Sun Jingxuan, deputy director of Xinjiang's Center for Disease Control and Prevention at the news conference. "However, the epidemic prevention and control situation remains grim and complex in Xinjiang."