Vulnerable nations want climate reparations from rich countries like US
Share - WeChat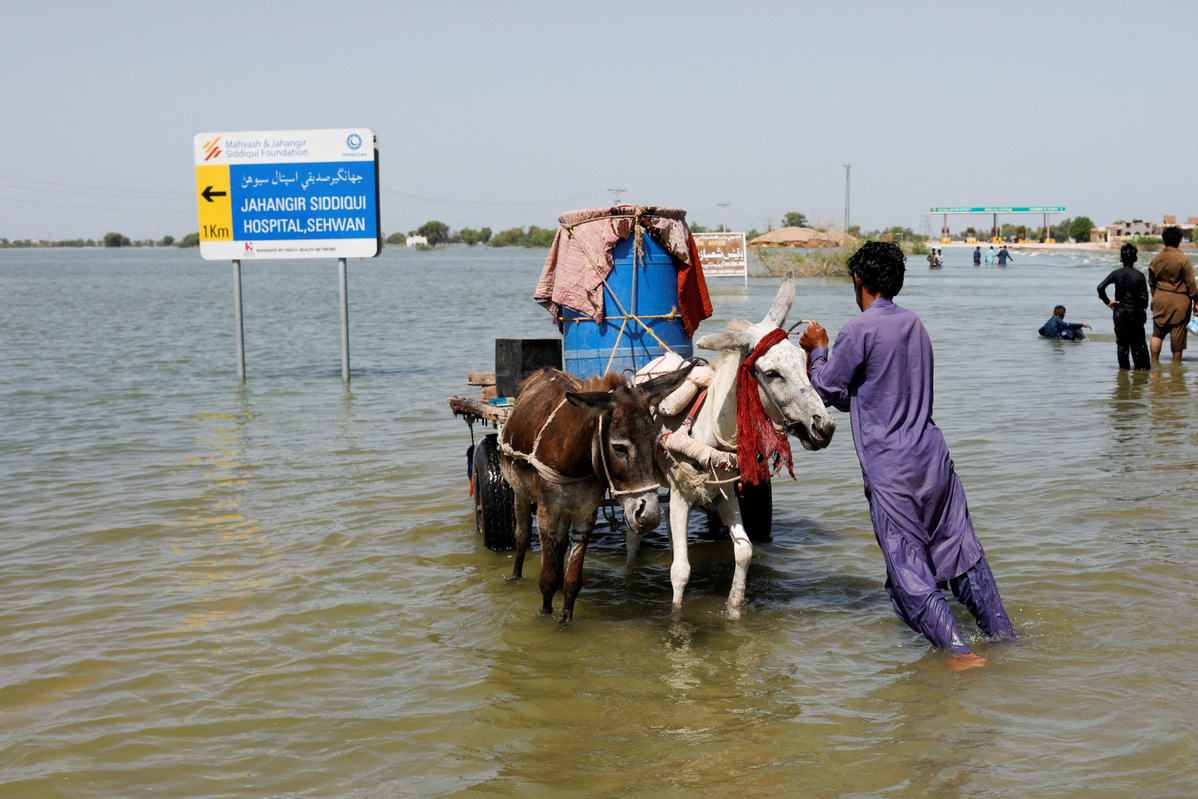 A coalition of low-income countries called on rich nations to pay for climate damages, since wealthier nations such as the US have been the biggest emitters of greenhouse gasses, said US National Public Radio on Monday.
Developing countries have produced very little of the pollution driving climate change, but they are already bearing the brunt of the destructive impacts, like storms, floods and droughts, said the report.
By coalition, the report refers to the Climate Vulnerable Forum group of 58 countries which issued an urgent demand last month for an international funding commitment to help vulnerable countries recover from extreme weather events.
The NPR report took Vanuatu, a South Pacific nation made up of 82 small islands, as an example. The country was hit by a devastating cyclone in 2020 and lost $600 million in damage, representing more than 60% of the country's GDP.
As a Climate Vulnerable Forum member, Vanuatu has laid out a starting point for its loss and damage needs, totaling $177 million.
Vanuatu proposed to create a loss and damage fund, so residents could receive compensation quickly. Other funding would go to setting up systems to help with relocation efforts and support displaced people.
So far, richer countries have delayed committing funds, though they've agreed to take up the issue at the COP27 climate negotiations now underway in Egypt.
At this year's negotiations in Egypt, some support using existing humanitarian aid networks. Others have suggested that countries should have international loans forgiven, if it's linked to their climate vulnerability.
Talks this year could take on new urgency, after the unprecedented damage in Pakistan from extreme floods. Millions of people were displaced, with damage totaling $30 billion dollars. At least 1500 people were killed.
The NPR report cited one study showing that costs from climate loss and damage could reach $290 billion to $580 billion in 2030 and rise to more than $1 trillion per year in 2050.