Tackling warming spurs growth, UN event hears
Share - WeChat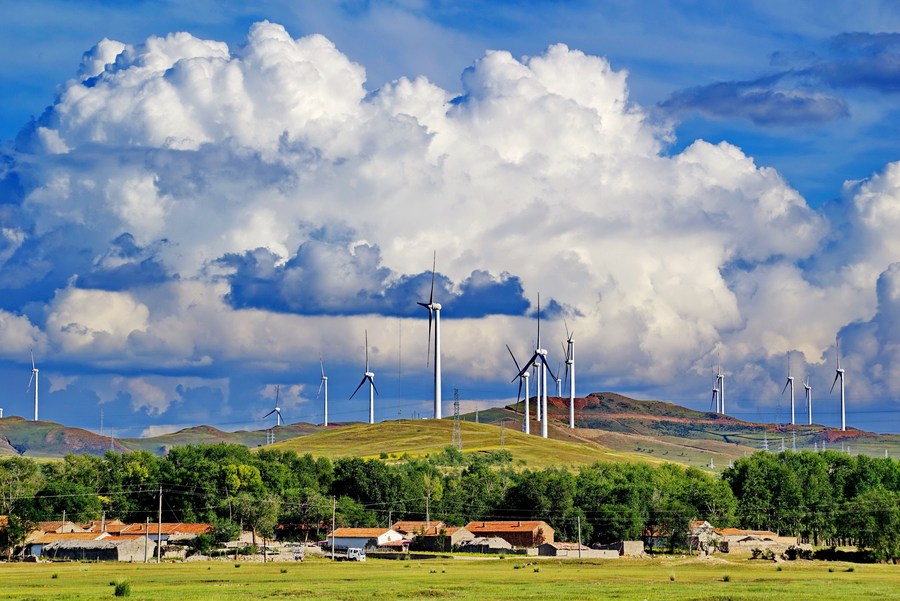 Tackling climate change can provide new incentives for economic growth, as demonstrated by China's successful experiences in developing new energy, said senior officials attending the United Nations Climate Change Conference, or COP 27, on Tuesday.
"Coping with climate change is a challenge and an opportunity as well," said Zhao Yingmin, Chinese vice-minister of ecology and environment, during a side event at the conference. "Data have shown transforming to a low-carbon economy has provided great development opportunities."
China achieved economic development at an average annual rate of 6.5 percent between 2012 and last year, at the cost of annual growth of 3 percent of energy consumption, he said. During the decade, China's emissions of carbon dioxide per unit of gross domestic product decreased by a third due to increased efficiency in energy use, resulting in energy savings equivalent to 1.4 billion metric tons of coal.
China has also become a world leader in new energy development, driven by a low-carbon transformation. China's electric vehicle market accounts for more than half of the global market, and China has remained at the top spot for many years in terms of total installed capacity for wind and solar power, Zhao said.
"We need to accelerate the transformation to a low-carbon economy, and ensure the process is fair, orderly and secure," he said.
Manuela Ferro, regional vice-president for East Asia and Pacific at the World Bank, said China has made remarkable progress in renewable energy, and accumulated experiences useful for many other countries. "I think that there are many lessons from China from both its development story and developing a more sustainable, climate-wise way," she said.
Facts have shown it is possible for China to continue to grow, and grow in a more sustainable way that is consistent with China's own goals, she said, adding that coping with climate change can bring growth including job creation.
Despite the challenges China faces in fighting climate change, China is well positioned to meet its climate commitments of achieving peak carbon emissions before 2030 and carbon neutrality by 2060, and transition to a greener economy while meeting its development goals, according to a report released by the World Bank last month.
'Green jobs'
In the renewable energy sector, China has already created about 54 million "green jobs", with more than 4 million jobs in renewable energy, the report said.
Zhao said during a COP 27 side event on Sunday that the Chinese government attaches high importance to managing climate change, and it will unswervingly follow a path of low-carbon development.
China will accelerate integrating the reduction of carbon emissions with high-quality economic development, and work with the international community to contribute to fighting global climate change, he said.