Top scientists urge openness, international cooperation
Share - WeChat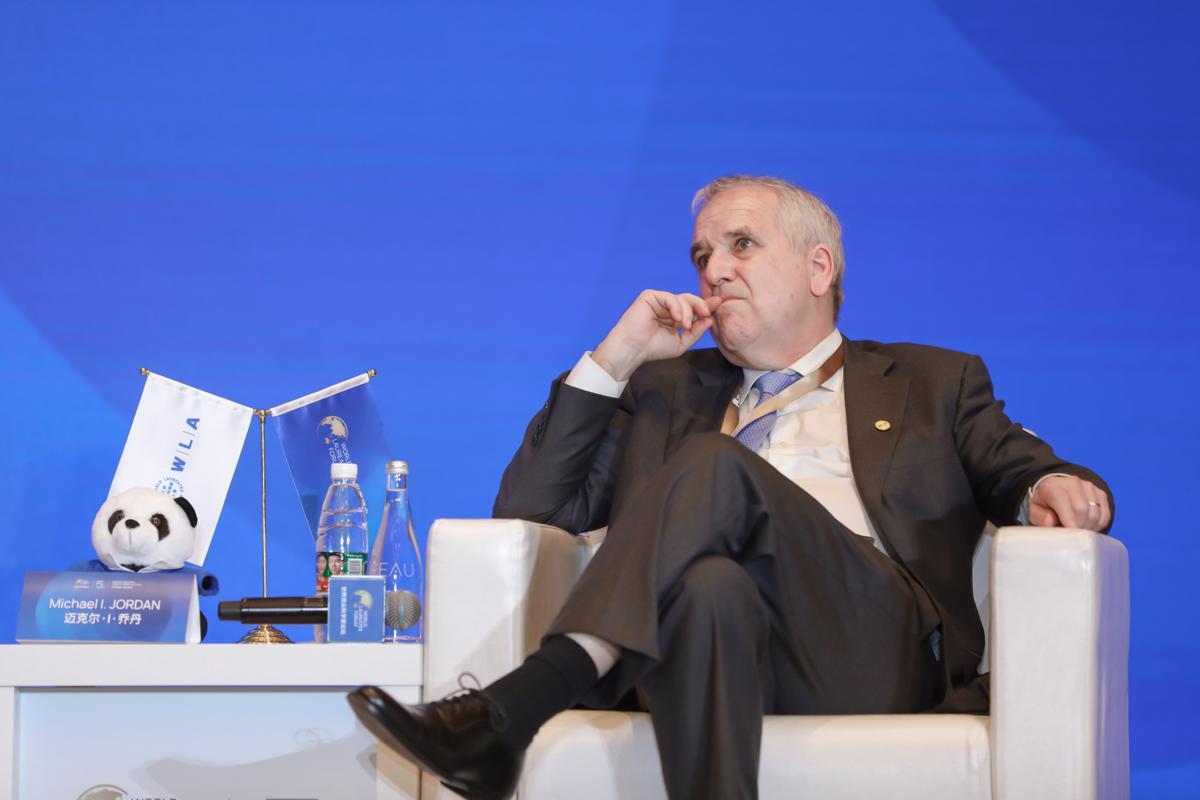 Top scientists attending the 5th World Laureates Forum in Shanghai have called for openness and international cooperation to drive human progress and address emerging challenges faced by humanity.
The two-day event, which concluded on Monday, was attended by 60 of the world's top scientists, including 27 Nobel laureates and the two inaugural winners of the WLA Prize, an international science award established last year to honor achievements in basic science.
The world is divided into different regions and countries, but science has no borders, especially in today's world, said Randy Schekman, a 2013 Nobel Prize laureate in physiology or medicine and vice-chairman of the World Laureates Association.
Schekman, who is also the chairman of the WLA Prize Selection Committee, made the remarks on Nov 6 when he and the two WLA Prize laureates, German biochemist Dirk Gorlich and computer science and statistician Michael I. Jordan from the United States, shared their views on matters including international cooperation in the field of science, the development trend of basic research, and the future development of artificial intelligence.
"Whatever politics separates us, the openness of science should continue. It's basic science," Schekman said.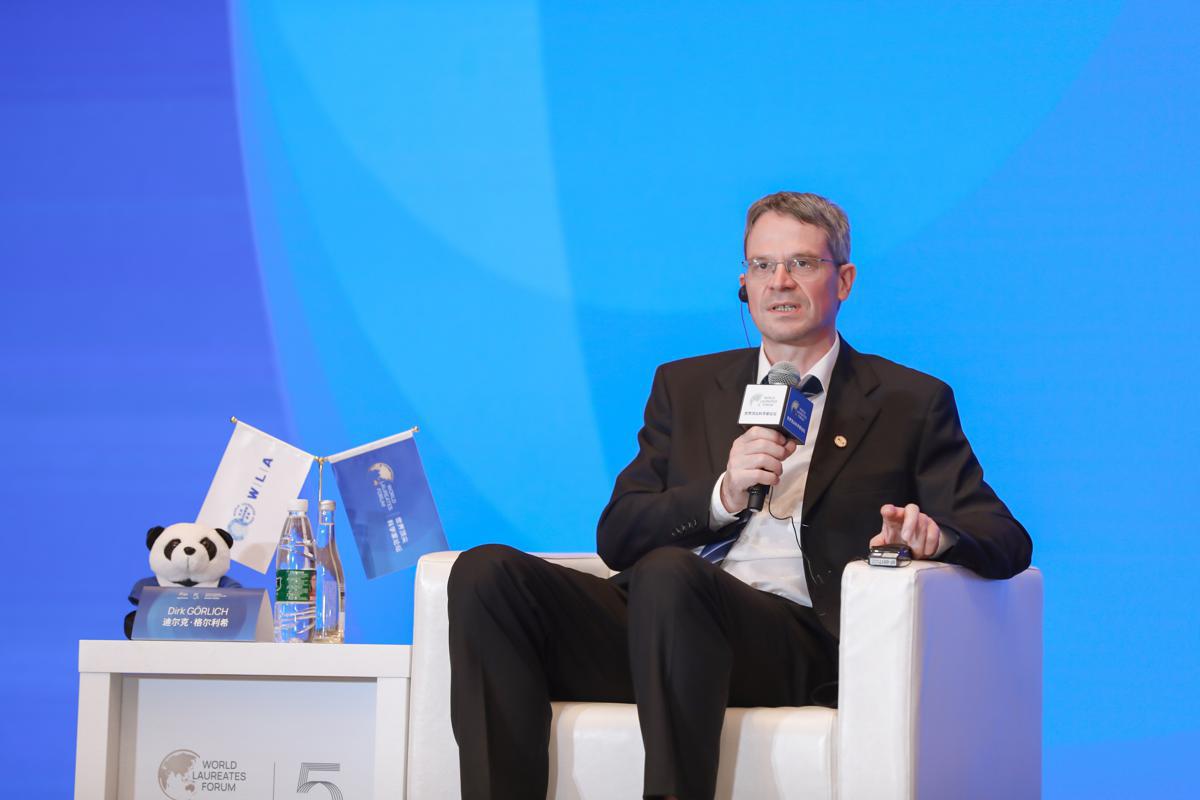 Gorlich, winner of the award for life science or medicine, agreed that it is necessary to find ways to facilitate the exchange and coming together of scientific ideas.
"It's a general trend that the questions that we try to answer in science get more complex. You need more methods, and it's just impossible for a single lab to keep all the technologies running to answer the questions," said the German biochemist, who has been researching the transport process of cells.
Gorlich said his laboratory carries out not only basic research, but also clinical application work, and the exchanges and cooperation between scientists have allowed for the sharing of equipment, technologies and expertise.
Jordan, winner of the award for computer science or mathematics, concurred with this sentiment, saying that the significance of artificial intelligence is not to "have magic robots dancing around" but "to build real world systems that really do work for people and make life safer, more transparent and more democratic".
He pointed out that artificial intelligence can be applied to the development of precision medicine, to improve the efficiency of commerce and to make accurate predictions of weather and other sorts of conditions.
"Just like earlier engineering fields, machine learning and AI are built on basic science. It must be an international effort if they are to prosper and deliver on their promise," he said.
Also a distinguished professor at Tsinghua University, Jordan recently published an article in Nature with his colleague from the Chinese university.
"A lot of my association with China has to do with strong mathematical skills," he said, before adding that 20 percent of his research group at the PhD level at the University of California, Berkeley, are from China. "The research talent in China have always been strong, but it's gotten much stronger in the last five years. I think that's because of the international cooperation."
While the world is undergoing profound changes unseen in a century, science is "a beacon of the future", said Roger Kornberg, WLA chairman and a Nobel laureate in chemistry in 2006, during his address at the opening ceremony of the forum.
As one of the world's largest science and technology conventions, the annual forum was initiated by the WLA in 2018 to promote basic science, advocate international cooperation and support younger generations of scientists.
Over the past years, the forum has become an important means of connecting the world's top scientists and a significant high-level dialogue platform in the global scientific community.
This year's forum, themed "Science Forward: Create a Bright Future", featured a series of online and offline sessions, including the award ceremony of the inaugural WLA Prize.