Officials call for TCM modernization, innovation
Share - WeChat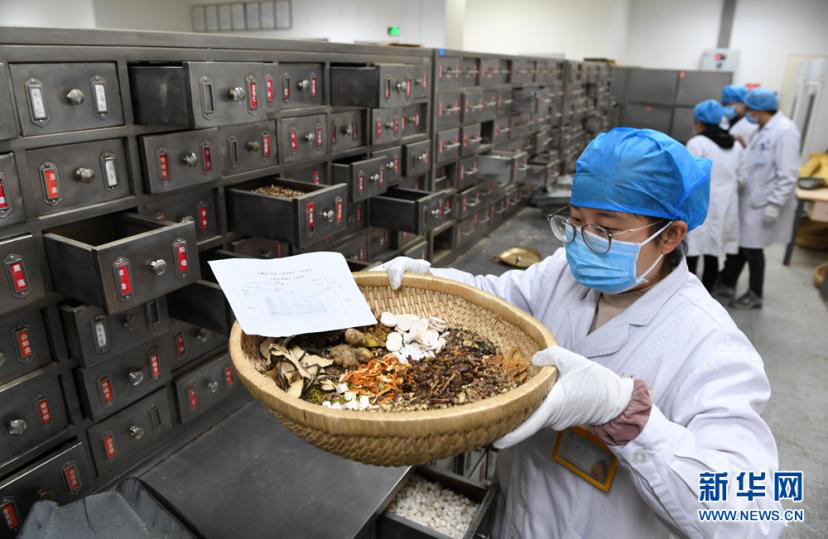 While hailing traditional Chinese medicines' unique advantages in helping tackle the COVID-19 pandemic, senior officials have called for the accelerating modernization and innovation of TCM to better contribute to global health, on Saturday.
Chen Zhu, vice chairman of the Standing Committee of the National People's Congress and chairman of the Central Committee of the Chinese Peasants and Workers Democratic Party, said that the integration of TCM and western medicine is a highlight in China's combat against the COVID-19 disease.
He said that while the western medicine approach plays an essential role in developing rapid diagnostic kits, detecting viral mutations and treating serious cases, TCM treatment is effective in improving the overall health condition of patients and can be tailored to tackle different symptoms, thus receiving widespread recognition.
Chen spoke on Saturday during the opening ceremony of the 8th Traditional Chinese Medicine Science Conference held in Beijing and Huizhou, Guangdong province. The event, running over the weekend, is jointly held by the Central Committee of the Chinese Peasants and Workers Democratic Party and the National Administration of Traditional Chinese Medicine.
Chen said that the report, released in March by the World Health Organization, evaluates the role of TCM in COVID-19 treatment and gives a clear nod to the safety and efficacy of TCM, signifying the irreplaceable role of TCM in public health systems.
He added that innovation should be the "fundamental engine" to advance the development of TCM, and it is discouraged to isolate TCM from modern technologies.
"It is important to keep in mind that TCM needs modernization and can be modernized," he said.
Chen said advanced tools such as big data and artificial intelligence can provide strong support for researching TCM and multidisciplinary and cross-sectoral cooperation are encouraged to expedite modernization of TCM.
Yu Wenming, director of the administration, said during the event that modern science has already played an increasingly important role in TCM development.
He said that 23 national-level science awards have been awarded to research projects in the TCM sector since 2016.
Meanwhile, China has set up the world's first TCM evidence-based medical center, 40 TCM clinical research bases, and two national-level TCM clinical research centers. The country is also planning to set up 46 national TCM inheritance and innovation centers, he added.