Rocket debris safetly reenters earth
Share - WeChat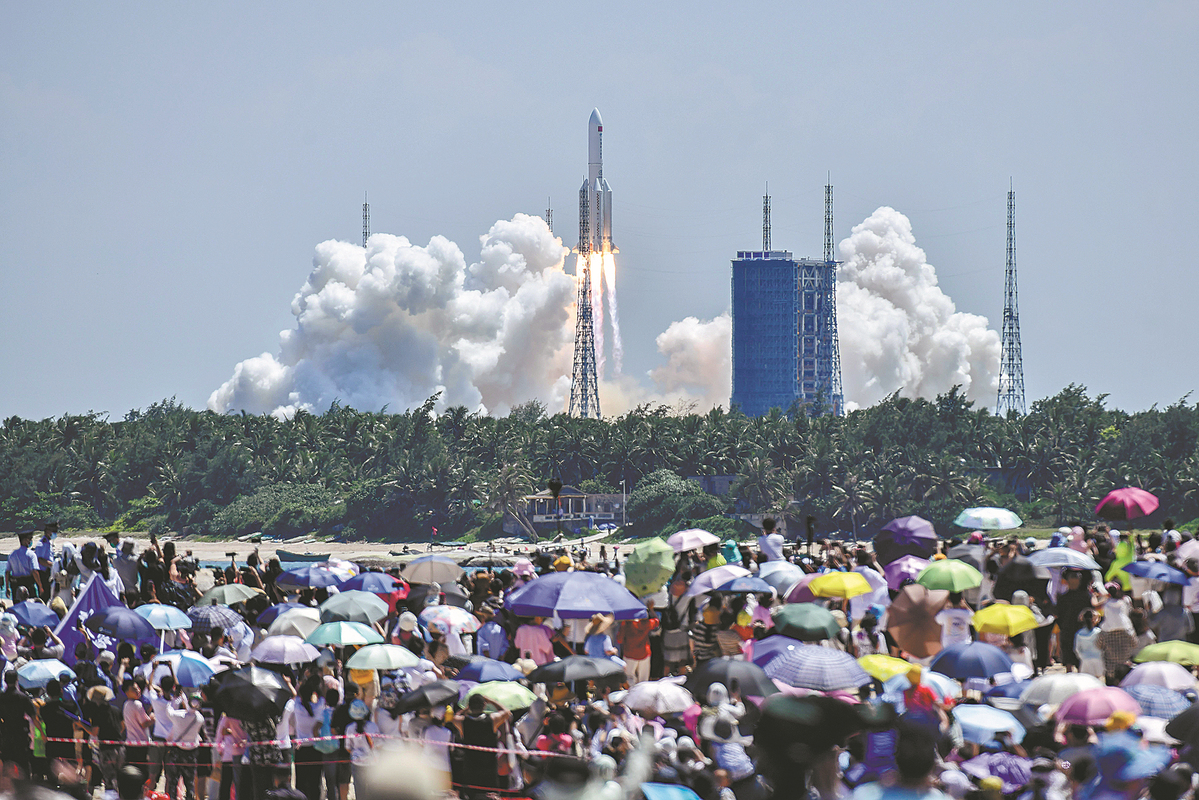 Debris of China's recently launched Long March 5B carrier rocket fell back to the Earth and ended up in the sea on Friday evening, with most of the remnants having burnt up during the reentry process, the China Manned Space Agency said.
The debris' atmospheric reentry and crash took place around 6:08 am (Beijing time), the agency said in a brief statement, noting the touchdown site is in waters located at 9.9°N and 101.9°W. It did not provide additional details but based on the coordinates given by the agency, the site is in the south-central Pacific Ocean.
Zhao Lijian, a spokesman for the Foreign Ministry, said at a news conference, on Friday, in Beijing, that China had been closely tracking the movement of the used rocket in orbit and continued to publish its information in a timely, transparent manner.
He said the Long March 5B rocket model has designs and devices that neutralize their debris and impact on Earth and most of its components would be destroyed during the atmospheric reentry.
The spokesman noted that it is a common practice in the international space industry that components on used rocket are left to reenter the atmosphere.
Launching on Oct 31 at the Wenchang Space Launch Center in Hainan province, the rocket was used to send China's Mengtian space lab module to dock with the country's Tiangong space station.
A Long March 5B is 53.7 meters long, with a core-stage diameter of 5 meters. The rocket is propelled by liquid oxygen, liquid hydrogen and kerosene and has a liftoff weight of about 849 tons.
The rocket model is the most powerful Chinese launch vehicle when it comes to carrying capacity to the low-Earth orbit. It is essential to China's space station program because it is now the only Chinese launch vehicle capable of carrying large space station parts to orbit.