Region respects rights of all people
Share - WeChat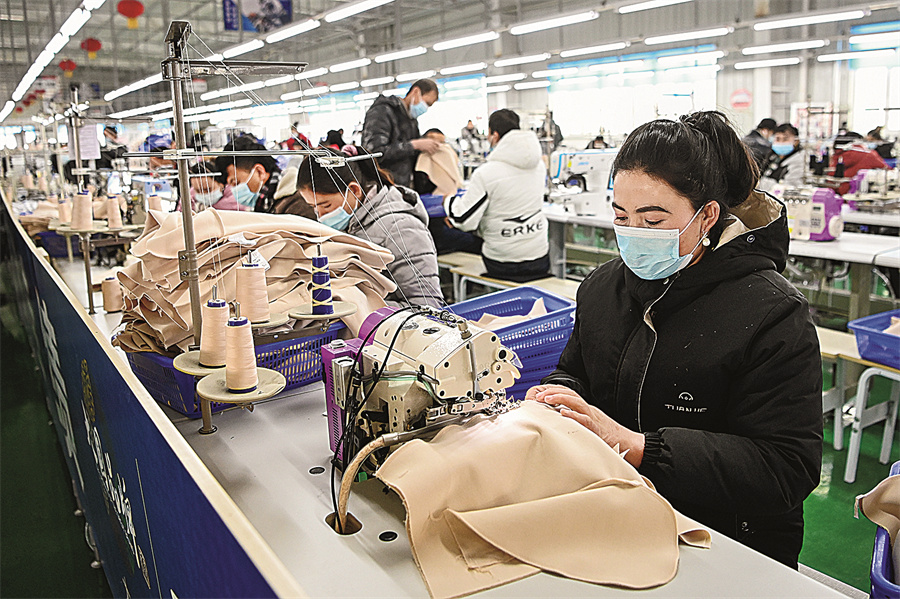 The Xinjiang Uygur autonomous region has made important achievements in respecting and protecting human rights in the past decade by creating happy lives for people of all ethnic groups, enabling them to enjoy stability, security, development and progress, officials said.
The legitimate rights of Xinjiang's people have been protected in accordance with the law.
More importantly, the protection of human rights will be further improved in the future, as the regional government has attached great importance to strengthening law-based governance, according to Ma Xingrui, secretary of the Communist Party of China Xinjiang Regional Committee, speaking in August at a news conference on Xinjiang's achievements in the past decade.
The region once suffered from the combined effects of ethnic separatism, religious extremism and terrorism, and was plagued by frequent terrorist attacks. That severely jeopardized the lives and safety of properties of people of various ethnic groups and posed serious threats to basic human rights, including the rights to life, health and development, he added.
The experts said the region introduced anti-terrorism and deradicalization measures in accordance with the law to guarantee basic human rights to the greatest possible extent.
Since the end of 2016, there has been no terrorist activity or incidents in Xinjiang. Moreover, extremist infiltration has been effectively curbed, and the right to life of people of all ethnic groups in the region has been fully guaranteed, they said.
Xu Guixiang, a regional spokesman, said the human rights of people from different ethnic groups — including civil rights, political rights, economic rights, cultural rights, women's and children's rights, and the right to freedom of religious belief — are protected equally.
A white paper on respecting and protecting the rights of all ethnic groups in Xinjiang was released by the State Council Information Office in July last year.
It said that under the protection of the Constitution and laws, all ethnic groups in Xinjiang are equal, treated equally, interconnected and working together harmoniously toward common goals.
Moreover, religious belief is free, and the several religions found in Xinjiang are all treated the same. In fact, no citizen is discriminated against or treated unfairly because of religion or nonbelief.
Chen Xu, China's permanent representative to the United Nations Office in Geneva, said although Xinjiang has made unprecedented achievements in social developments and human rights, some Western countries choose to neglect such facts out of political necessity, and make and spread lies and disinformation about the region and raise so-called human rights concerns.
These countries have politicized human rights issues, using these topics as tools to incite confrontations and division on multilateral platforms on human rights, Chen said.
Xu, the regional spokesman, said he hoped the world would hear the real stories shared by people who actually call the region home so they can see the real Xinjiang.