Development boosts Xinjiang's business edge
Share - WeChat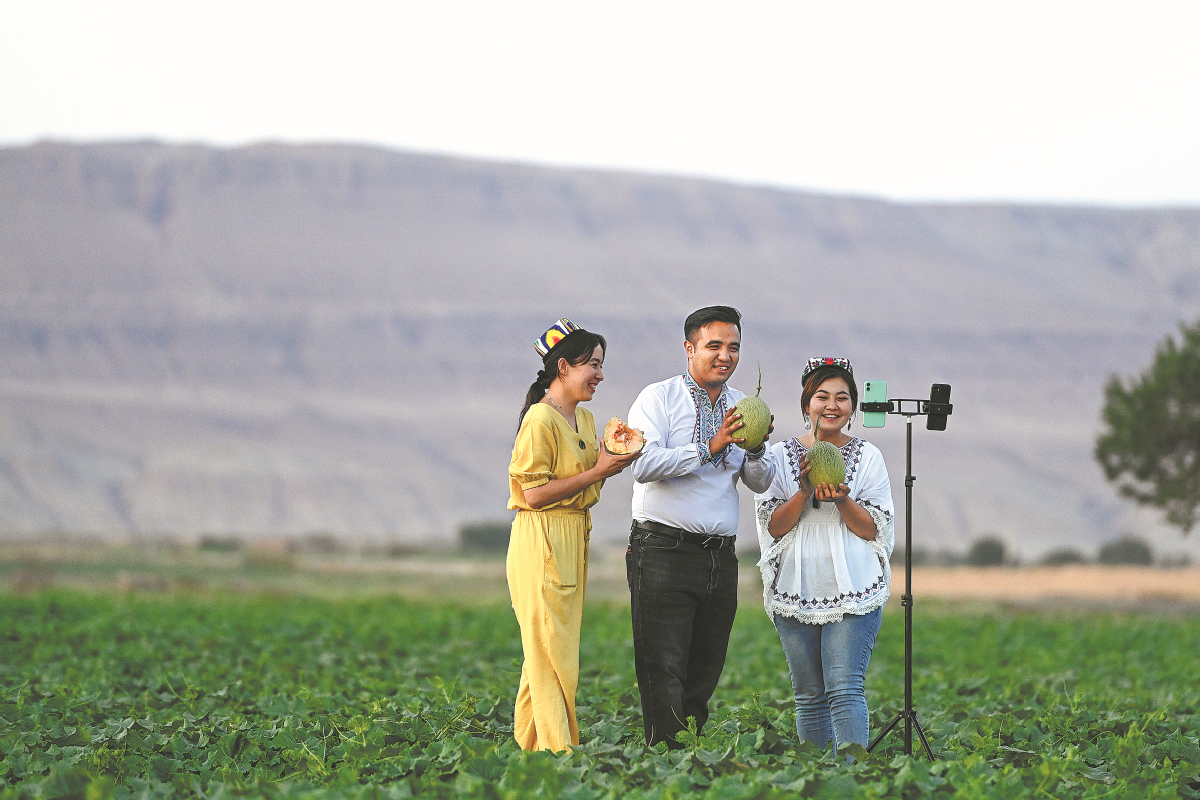 Entrepreneurs are reaping the rewards of government measures to eradicate extremism. Cui Jia reports.
Editor's note: To mark the 20th National Congress of the Communist Party of China, China Daily is producing 10 profile stories to show the changes in the subjects' fields in the past decade. This is the eighth in the series.
Abdula Umur said he clearly remembers a conversation he had with his father when he was 18.
The young man wanted to know why the grapes the family grew in Turpan city, Xinjiang Uygur autonomous region, were not being sold in other parts of China at a higher price.
"My father said that he didn't know how to find distributors and was worried about the uncertainties in logistics. I've been trying to find solutions ever since, and I think I've succeeded now," the 27-year-old said.
Abdula's family has been growing grapes for generations in Turpan, which is known as the cultivation center for about 20 percent of the grapes grown in China.
When he was studying at a university in the regional capital of Urumqi, Abdula realized that e-commerce could help the family's business expand to a new level.
"I grew up surrounded by vineyards and often saw my father feeling frustrated about the poor sales of our quality grapes, even though they are famous across China. I was determined to learn more about e-commerce and return home to help him," he said.