Disease control expert committed to front line
Share - WeChat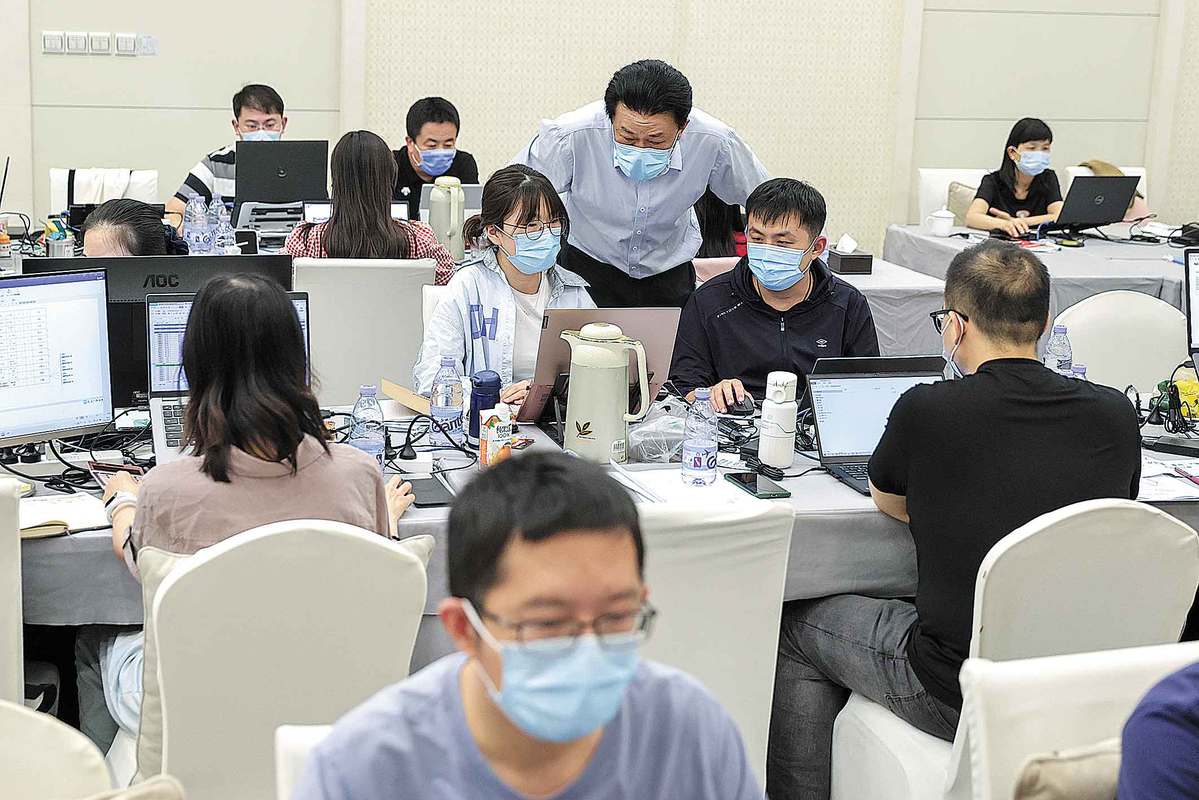 Editor's note: The delegates to the 20th National Congress of the Communist Party of China are all outstanding CPC members and have made remarkable achievements in their work. China Daily invited some of the delegates to share their stories with our readers.
In the past three years, Li Qun, head of the Chinese Center for Disease Control and Prevention's emergency operations center, has spent more than 380 days battling on the front line against COVID-19.
He was among the first disease control workers sent to Wuhan, Hubei province when it was hit by the initial wave of the epidemic, and was later sent to 12 provincial-level regions, as well as the Hong Kong Special Administrative Region, to help them cope with local outbreaks.
"In addition to participating in the on-site handling of new infections, I am also responsible for organizing and coordinating emergency response work in virus-hit regions, arranging teams dedicated to reporting cases, conducting epidemiological investigations, as well as establishing a national-level epidemiological survey expert team," he said.
Li, 53, was elected as a delegate to the 20th National Congress of the Communist Party of China, which recently concluded in Beijing.
"When I was in Wuhan, I had moments of deep concerns, anxiety and pain," he said. "But when the number of daily infections in the city dropped from triple digits to double digits, I remember that the faces of all of my colleagues lit up and we all felt that even the sky that day was more beautiful."
The most recent on-site COVID-19 mission that Li joined was in August in Sanya, Hainan province in southern China.
"In Wuhan, we were often in the dark about the disease," he said. "But now, we have gained a more comprehensive understanding of the virus and have developed more sophisticated virus control measures and stepped up preparedness.
"So our work in the field now mainly focuses on how to more rapidly stop domestic transmission and control the outbreak while sharing good practices seen in different regions," he said.
As a veteran in the public health sphere, Li has dealt with severe acute respiratory syndrome (SARS), H1N1 pandemic influenza, H7N9 avian influenza virus, imported Middle East respiratory syndrome (MERS) cases and imported Zika infections.
"China's public health system and capability to handle public health emergencies have been improving over the years," he said.
Since 2003, China has built the world's largest reporting system for contagious diseases and public health emergencies, reducing the reporting time for infectious illnesses from five days to four hours, according to Li.
"Following the 2008 Wenchuan earthquake, China also significantly improved its emergency medical rescue capabilities."
He added that in 2014, China dispatched medical teams to aid West African countries in fighting an Ebola outbreak. So far, the World Health Organization has granted certification to five Chinese foreign aid medical teams.
"While stemming the COVID-19 epidemic, China has also been upgrading its health emergency system," he added.
"Becoming a qualified disease control worker requires a high sense of responsibility, advanced professional skills to address complicated issues and strict self-discipline to get ready and go on a mission any time," he said.
"It is also crucial to withstand loneliness and obscurity because disease control work often does not draw much public attention."
To his satisfaction, Li said that during the COVID-19 epidemic, a number of young disease control personnel emerged to shoulder severe tasks.
"One young man's words left a particularly deep impression on me when he said that 'you guys protected us during the SARS outbreak in 2003, and now it's our turn to protect you'." Li said.
"In them, I see the future of China's disease control potential."