Everything's coming up roses thanks to Party member in rural Sichuan province
Share - WeChat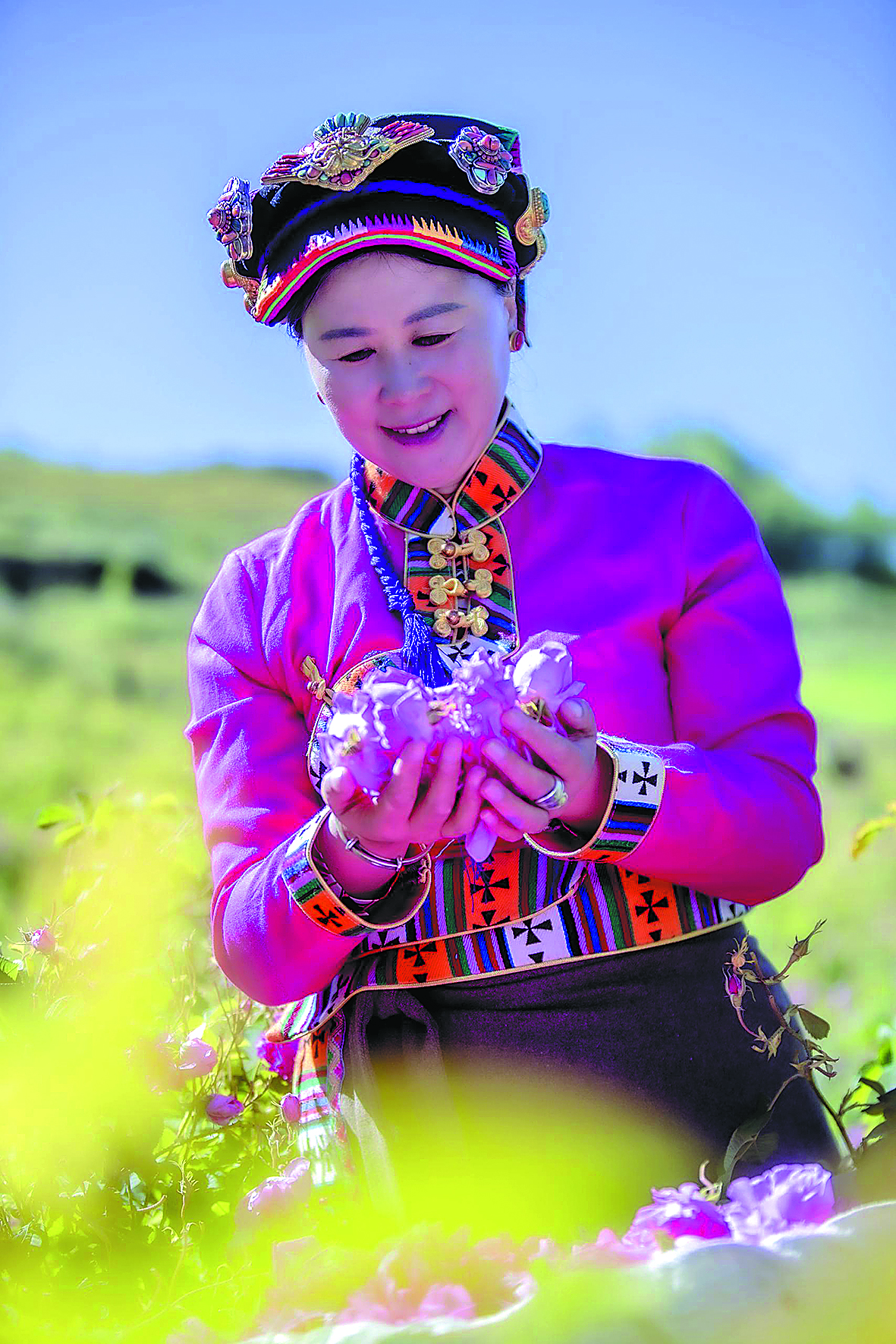 When their vast expanses of roses are in blossom, the villages in Xiaojin county, Sichuan province, look fantastic.
Villagers say it is Chen Wanghui, a grassroots member of the Communist Party of China, who has led them down the road to prosperity by planting roses.
To many, roses are the symbol of romance. But Chen's affair with them was more pragmatic.
"It started with the difficult problem of how to cope with the wild boars that were destroying crops," said the Party member, who was a delegate to the recently completed 20th CPC National Congress held in Beijing.
Chen, 48, who comes from an ethnic Tibetan family, is the Party chief of Maoshui village in Xiaojin, in the Aba Tibetan and Qiang autonomous prefecture. She settled down in Maoshui after getting married in 1995.
The mountainous village, whose average altitude is nearly 3,000 meters, used to be very poor. Its inhabitants only planted potatoes, peas and corn.
In May 2011, residents began complaining to Chen nearly every day about how wild boars were destroying their crops. Villagers had launched a boar-hunting campaign, but their efforts did little to solve the problem.
In an on-the-spot investigation, Chen noticed an interesting thing about the ravaged fields — two roses were left standing, unmolested by the marauding animals. As wild boars do not dare touch thorny roses, she thought of planting the flowers, which could be more financially beneficial for the villagers.
To turn her vision into reality, Chen visited 24 provinces to find the best rose seedlings.
"Once, I went to five provinces within a week," Chen said.
Finally, she took seedlings from eight provinces back to the village and found the one species that was the most suitable for the alpine village. She planted the seeds of that species, and roses bloomed the next year.
Maoshui's alpine climate is suitable for growing roses. They blossom for three to four months on the mountain slopes in the village versus only 20 days on the plains. For this reason, the yield per hectare from the mountain slopes in Maoshui is three times that of the flatlands, according to Yang Fajun, a former leading official of Dawei town, which administers Maoshui.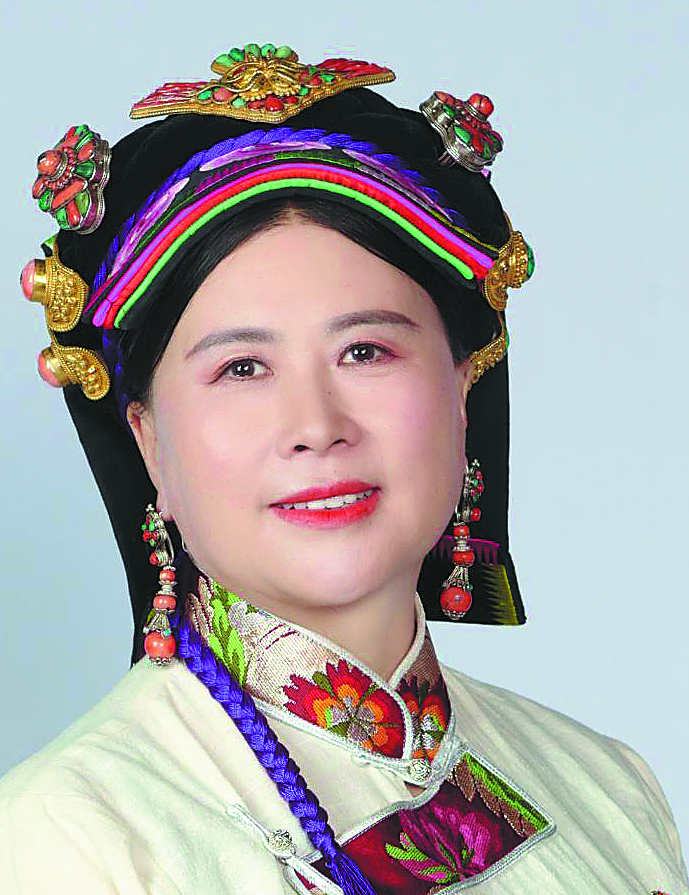 Chen took her roses to the tea market in Chengdu, capital of Sichuan. Tea dealers told her they were the best they had ever seen and promised to buy as many as she had.
To verify what the dealers said, Chen visited the Shandong Pingyin Rose Research Institute in Jinan, capital of East China's Shandong province. Researchers there said her flowers were better than ordinary roses in terms of oil content, aroma and purity.
Chen, who had gained confidence, set up a cooperative, encouraging her fellow villagers to plant roses and sell them to the cooperative. Almost all the residents of Maoshui are ethnic Tibetan and knew little about roses. Chen gave away the seedlings for free and paid for the roses they took to her cooperative.
One villager earns as much as 255,000 yuan ($35,189) per hectare by growing roses, more than 10 times his earnings from planting the traditional crops of potatoes, peas and corn. As all the village's inhabitants have bid farewell to poverty since they began planting the flowers, people from other villages have been following suit.
With Chen as their role model, farmers in 46 villages in Xiaojin have planted roses. Having inspired more than half of the once poor farmers, she has contributed a great deal to poverty alleviation in the county.
Yu Fuliang, a disabled villager in Maoshui, had eked out a living by receiving financial aid for more than a decade before planting roses. With a quarter of a hectare of the flowers, he can earn as much as 80,000 yuan a year. He said he owed the drastic change in his life to Chen's innovative idea.
Roses from the village and their byproducts — rose tea, essence oil, jam and cakes — are sold in more than 10 Chinese cities, including Chengdu, Beijing, Shanghai, and Guangzhou in Guangdong province, Chen said.