Rare gibbon from Guangxi captured in photos
Share - WeChat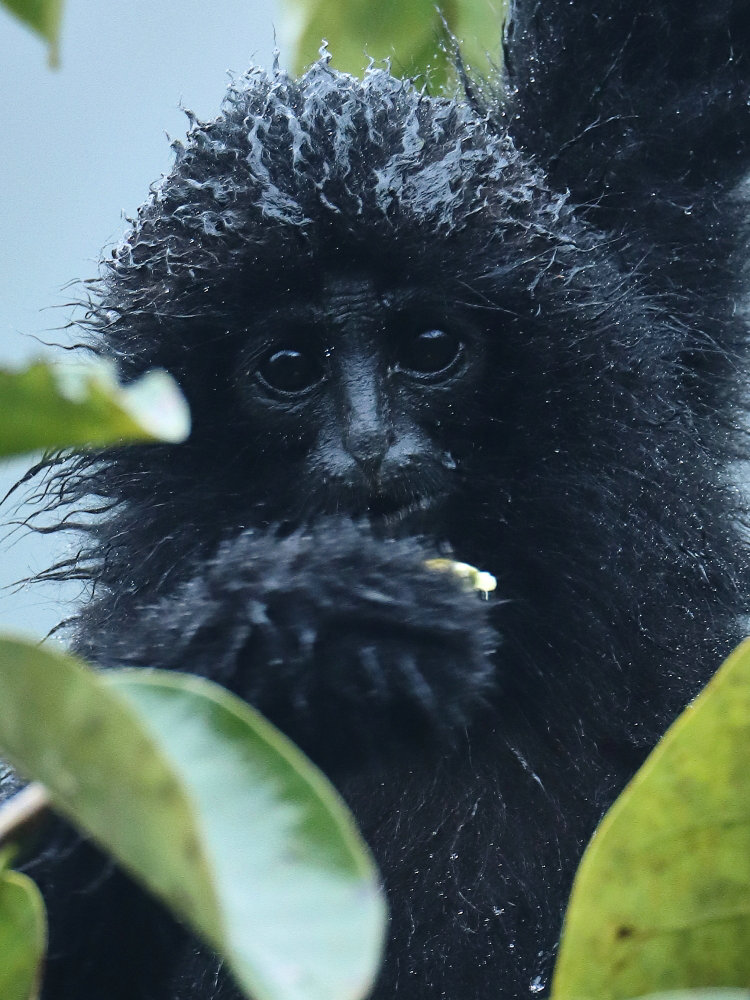 As one of the rarest and most critically endangered primates in the world, eastern black crested gibbon is immortalized through photos by photographer Huang Songhe. Huang has spent three years in recording this precious species in Guangxi province with his lens, and published the first specialized book of its kind referring to the eastern black crested gibbon.
Eastern black crested gibbons were believed to become extinct in the 1980s, until they were rediscovered along the border line between China and Vietnam in the southwestern part of Guangxi province in China in 2006, and there were only 19 eastern black crested gibbons left. In order to save and protect this primate, the local government set up Bangliang Gibbon National Nature Reserve in Guangxi Zhuang autonomous region. After more than a decade's effort, the number of eastern black crested gibbon has increased to 33 in China. However, it is still critically endangered and needs more attention.
In ancient China, gibbons symbolized ideals of poets and philosophers, connecting human beings and the mysterious nature. It could be found in literature works as early as the Shang and Zhou dynasties (c.16th century - 256 BC). Gibbon also appears a lot in many Chinese ancient poems, showing its high status in Chinese culture.