IMF official stresses need for multilateralism
Share - WeChat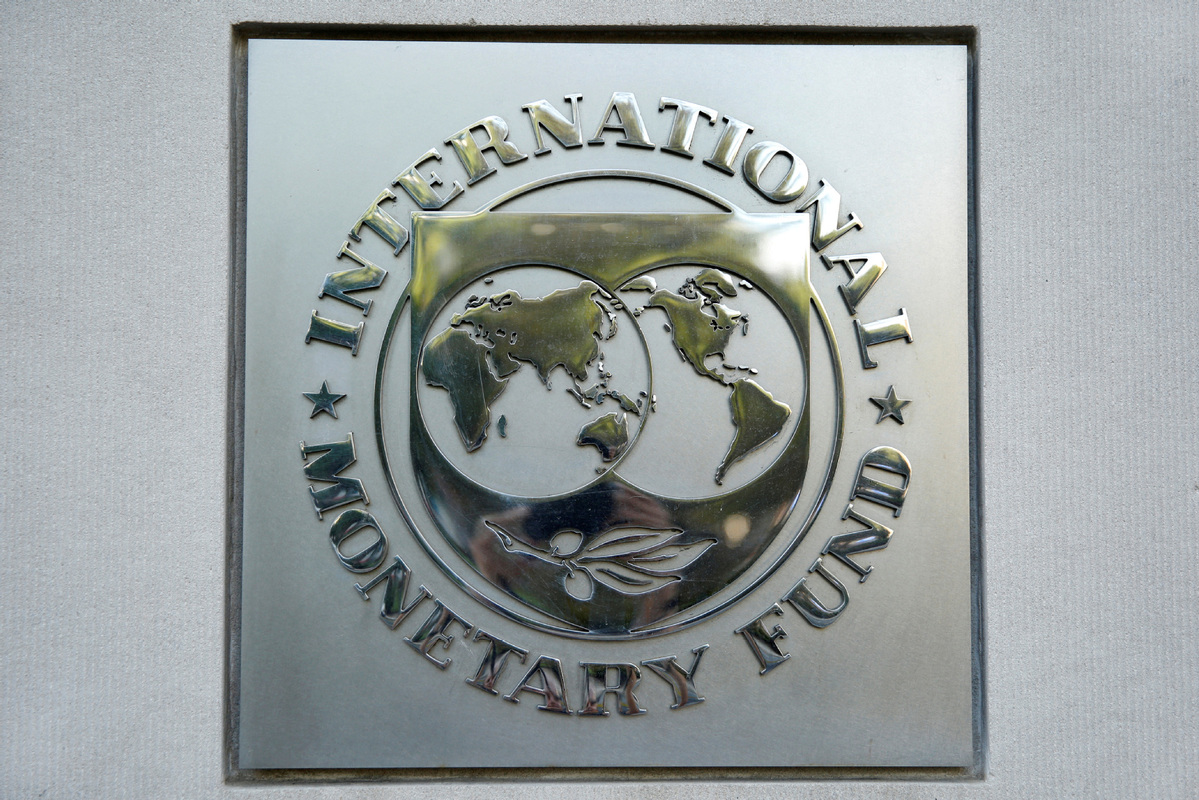 The global economy is facing challenges, and geopolitics have become more complex with signs of fragmentation, making the need for multilateral policies even greater, an International Monetary Fund official said on Tuesday.
"There are these global public goods — climate is one; fighting pandemics is another; making sure that the debt issues are resolved, especially in many low-income countries — all of these are things that really require multilateral action," IMF deputy director of research Petya Koeva Brooks told China Daily.
Koeva Brooks said the global outlook is "quite challenging", however, "in a technical sense, it is not what one considers a global recession".
"What we are seeing and what we're expecting is that about one-third of the countries, in terms of global GDP, are going to be faced with output with the real activity that is declining for at least two quarters either this year or next. Which is why we're saying that, in many parts of the world, it will feel like a recession," she said.
She pointed out there are downside risks of lower growth, a one-in-four chance of growth below 2 percent and a one-in-seven or one-in-10 chance of less than 1 percent.
The latter scenario would mean, "essentially, a stagnant output at the global level" and "a necessary condition of a real recession", she said.
In the latest World Economic Outlook report released on Oct 11, the IMF predicted global growth will slow from 6 percent in 2021 to 3.2 percent in 2022 and 2.7 percent in 2023. That is the weakest growth profile since 2001, except for the 2008 global financial crisis and the acute phase of the COVID-19 pandemic.
"Global economic activity is experiencing a broad-based and sharper-than-expected slowdown, with inflation higher than seen in several decades," said the report.
The report forecast global inflation will increase from 4.7 percent in 2021 to 8.8 percent in 2022 but will decline to 6.5 percent in 2023 and to 4.1 percent by 2024.
"Again, we have upgraded our inflation forecasts, and this is because these pressures that we saw before have become much broader based and longer lasting," said Koeva Brooks.
"And the higher commodity prices have been one aspect of it. But just the strength of the domestic economy, in many cases, is also playing a role. And labor markets are also getting tighter in many parts of the world."
She also said the IMF expects inflation to subside after this year because of "lower commodity prices going ahead" and "the monetary tightening that central banks are doing in order to tackle inflation".
However, there are further shocks to energy prices, and inflation expectations are "de-anchoring" to make the process more difficult to control, she said.
Koeva Brooks said the sharp interest rate hikes undertaken by the US Federal Reserve are part of this process of normalizing monetary policy, given there is a whole debate about the risk of over-tightening as opposed to under-tightening. The US Fed's actions are "appropriate" while having "consequences".
"And part of that is now the stronger dollar," she said. "The stronger dollar has been mostly against advanced economies but also against emerging market currencies. So far, the adjustment has been fairly orderly. We have not seen a flight to safety or panic, or anything like that."
According to US Bureau of Labor Statistics data released on Thursday, consumer prices increased 0.4 percent in September and were up 8.2 percent on a yearly basis. Excluding food and energy, the core consumer price index rose by 6.6 percent over a year ago, which was the highest since August 1982. Markets expect the Fed to raise interest rates by 0.75 percentage points consecutively in November and December.
Koeva Brooks described China as "an outlier" in terms of inflation. The IMF report said China's inflation forecast for this and next year is 2.2 percent. Koeva Brooks said China has its own set of domestic issues to resolve.
"We always talk about rebalancing the sources of growth within China and the importance of moving from export infrastructure-heavy growth to one that depends more on private consumption. So, that rebalancing was always something that we had encouraged, and we thought that it was an important thing to do. And that rebalancing was going to come with lower growth."
She also suggested further developing a safety net and domestic sources of growth.
Koeva Brooks said the IMF does not have an explicit assumption about the Russia-Ukraine conflict's duration, so the "World Economic Outlook" is written as if it will continue for the foreseeable future. She said she is concerned about the downside risks of further escalation and the negative impact on energy markets and the global economy.
The researcher has repeatedly emphasized multilateralism as a solution to all of these challenges and problems.
"In our report, we have a very strong message to remind people that, if we don't have that, the outcomes would be just so much worse. And it would be bad not only for the large economies but also for the most vulnerable economies as well, a lot of them being low-income countries," she said.
"So, instead of a win-win situation, it would be a lose-lose situation for everyone."