Diplomatic heroes are box-office kings
Share - WeChat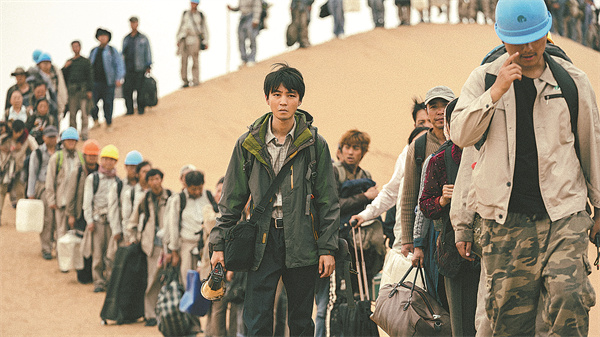 Patriotic rescue thriller takes top spot in China, dominating the domestic movie market during the recent National Day holiday, Xu Fan reports.
On a sultry summer night in late July 2018, scriptwriter Qin Haiyan walked into her studio in eastern Beijing, which shares a floor with the company of renowned director Lu Yang. In the hours that followed, she was utterly captivated by a former Chinese diplomat's recollection of his years working in Arabic-speaking countries.
When the conversation turned to how he took risks to ensure the large-scale evacuation of Chinese nationals stranded in a conflict area, director Lu, who was passing by, was also hooked, and joined Qin to listen to the diplomat's tale.
The night, which has been etched on Qin's mind, was the spark of inspiration for an unexpectedly successful movie project.
Recently, Home Coming, a 137-minute film shaped from the original interview, has soared to the top of China's box office, grossing more than 1.2 billion yuan ($167.4 million) since its opening on Sept 30.
Most Popular