Worker treasures token of appreciation
Share - WeChat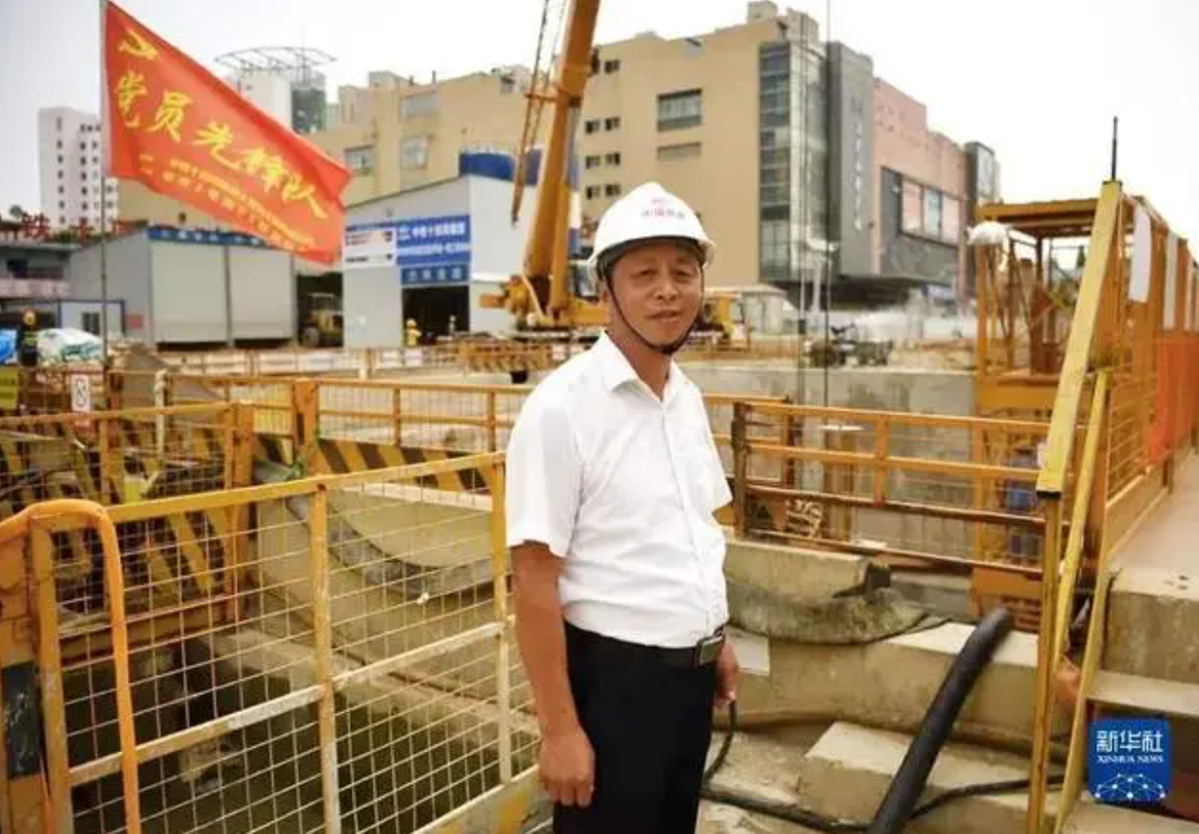 Editor's note: Before the 20th National Congress of the Communist Party of China, China Daily journalists traveled to three places President Xi Jinping has visited to discover how local people's lives have improved over the past decade.
In a house in Xinyang, Henan province, sits a small pink schoolbag that is never taken outside. The only time it is even removed from its display cabinet is when Fan Jingjing takes it out every now and then and wistfully admires it, before quickly returning it.
"He's reluctant for it to be used," she said, referring to her father Fan Yong. "It was a gift from President Xi."
Several days before Chinese New Year in 2013, President Xi Jinping visited a construction site of China Railway's 14th Bureau where Line 8 of Beijing Subway was being built. Xi came to express his thanks and best wishes to those who were working through the holiday. Among them was Fan Yong, one of many migrant workers engaged in the project.
In a residential hut on the construction site, Xi wanted to know how Fan was getting on and asked him a series of questions. "How long have you been here?" "Is this a stable job for you?" "Are you paid well?""How are things back home?"
Aware that Fan's wife and daughter were in Beijing, Xi offered the family some advice: "It's not easy to come all this way to Beijing, so while you're here see the sights. The Forbidden City is very interesting, so you can all get together and see that."
Seeing Fan Yong's 6-year-old daughter, Xi gave her that pink schoolbag, and leaned down to give her an avuncular touch on the cheek, as everyone present, children and adults alike, smiled broadly.
Nine years on, Fan recently took his family to the Nanluoguxiang subway station that he had a hand in building, wanting to see his old workplace. He proudly ran his hands over the station's walls and ran his eyes over the subway tracks.
"It's great to see everything running so smoothly here, but I'm amazed to see how many passengers there are," he said.
After visiting the station there was at least one thing Fan felt he and the family should do: take up Xi's suggestion and finally go to see the Forbidden City, also known as Palace Museum, about 2 kilometers south of the subway station.
In the Forbidden City, Fan told his daughter: "The artisans of the past would be proud to see the palace they built many years ago is still standing. I think I understand why President Xi was keen for us to come here."
Xi has often made it clear how he believes the contribution of working people should be treasured.
"No matter how times change, we must always advocate labor, respect workers and always attach importance to the role of the working class and the working masses as the main force," he said during a meeting to honor model workers in 2015.
"To build a moderately prosperous society in an all-around way, our country's hundreds of millions of working people are the main force."
He has also said there is no distinction between "high and low labor".
"Any occupation is honorable," he said during a meeting with model workers in 2016.