Painter who likes to make a scene
Share - WeChat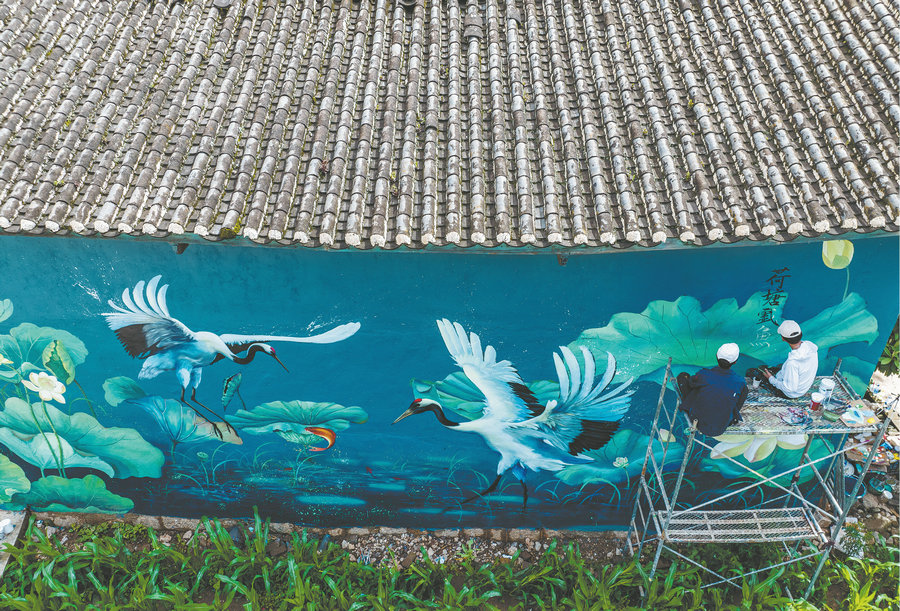 Sitting on a scaffolding platform, Liu Zhicheng gives the final touches to a painting of lotus flowers and cranes. With brushes and paints he makes the two cranes look vivid — flapping their wings and ready to catch a fish — on the wall of a building in Yongsheng county, Lijiang city, Southwest China's Yunnan province.
In addition to lotus flowers, cranes and pine trees — visual elements local villagers are familiar with — Liu, a 27-year-old muralist, also borrows cultural highlights from guochao, or the China chic trend, which is known for fancy designs using different elements from traditional culture. He paints Ne Zha from the namesake Chinese animated film, pandas and fairies in ancient costumes.
"I have a deep interest in rural China and hope to do my part in bringing some modern street decorations to villages," Liu says.