Elder-care potential in GBA?
Share - WeChat By 2036, the elderly will comprise one-third of Hong Kong's population. We do not have sufficient elder-care homes or facilities to cope. The situation is critical. To leverage future retirement options in the GBA, it is vital to streamline cross-border administration, medical insurance, and electronic health records. William Xu reports from Shenzhen.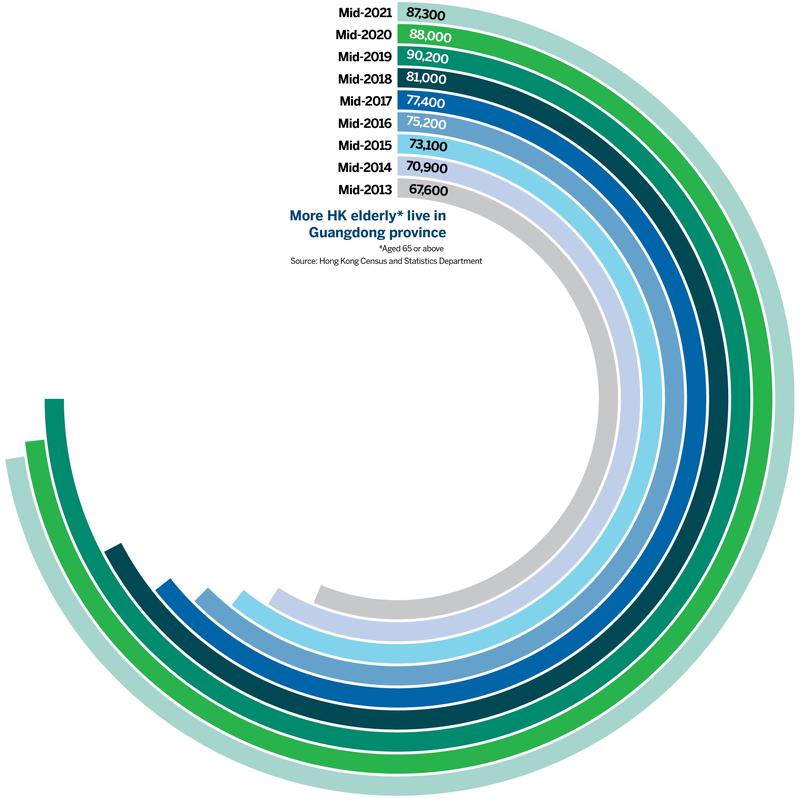 In its mid-2021 data, the Hong Kong Census and Statistics Department records 87,300 residents aged 65 and above relocated to Guangdong province. That is nearly 30 percent above the 2013 numbers, when the Social Welfare Department first extended cross-border availability of its Old Age Allowance and Old Age Living Allowance programs to resettled locals in Guangdong. In 2018, these allowances were extended to retirees in Fujian province.
Guangdong and Fujian are the top two choices for Hong Kong's elderly. By July, nearly 22,000 resettled Hong Kong elderly received allowances from the two programs. In November 2020, the Hong Kong Hospital Authority piloted a program for resettled patients to receive follow-up consultation, with access to their medical records, at the University of Hong Kong-Shenzhen Hospital. As of March, the follow-up consultation program was accessed by over 35,000 patients.
Since October 2015, eligible Hong Kong elderly can also use their annually renewed Elderly Health Care Vouchers worth HK$2,000 ($255) at HKU-SZH's facilities. For seniors pending a care home, the Hong Kong government subsidizes relocation to two residential care homes in Shenzhen and Zhaoqing, run separately by Hong Kong nongovernmental organizations.