Half of world's birds in decline
Share - WeChat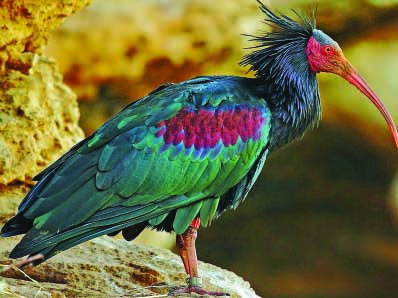 More than half the world's bird species are in decline, a new report has said, as human activity including agriculture and expansion into habitats continue to wreak havoc on avian populations.
The State of the World's Birds report from conservation group Bird Life is the latest in a series of damning surveys that highlight the scale of the current biodiversity crisis. Separate reports released this year have shown that 40 percent of the world's insects and one-fifth of reptile species could face extinction over the next few decades.
"We have already lost over 160 bird species in the last 500 years, and the rate of extinction is accelerating," said Lucy Haskell, who is science officer for Bird Life and lead author of the report. "Historically, most extinctions were on islands, but worryingly there is a growing wave of continental extinctions, driven by landscape-scale habitat loss."