Germany to extend runtime of nuclear plants
Share - WeChat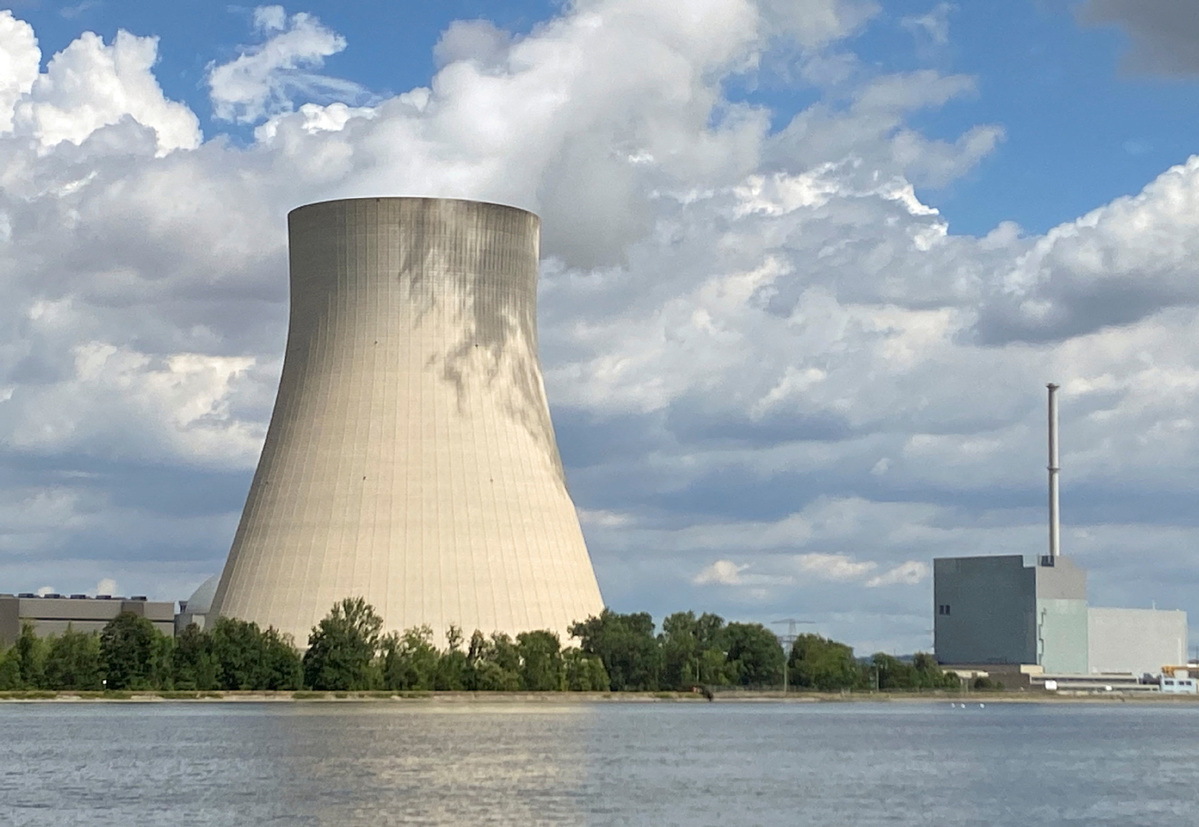 Germany will delay the shutdown of two of its remaining three nuclear plants as the country continues efforts to secure alternative energy supplies.
Economy Minister Robert Habeck told reporters in Berlin that two reactors in the south of the country would continue running until April to shore up energy supplies for the winter.
Germany had planned to phaseout its nuclear power plants by the end of this year but a collapse in energy supplies from Russia due to the conflict in Ukraine has caused the government to reassess its policy, Reuters reported.
Habeck told reporters that the move was necessary to avoid possible power outages and grid bottlenecks in Europe's biggest economy this winter.
He cited shortages in supplies of electricity coming from France due to the fact that more than half of its nuclear power stations are offline for repairs, DW News service reported.
Habeck said the situation was being "observed with concern" as Europe's energy grid is in danger of being put under too much stress.
"Today, I have to say that the data from France suggests that we will then call up and use the reserve," Habeck said. "It's not the amount of electricity, but the distribution of power in the grid," he said.
He added: "The operators will now make all the preparations needed for the southern German nuclear power plants to produce electricity in winter and beyond the end of the year, naturally in compliance with safety regulations.
"We are already in a place where the stress test says: It may be necessary to use nuclear power plants for grid security."
The Guardian newspaper reported that Germany is compensating for the reduced supplies from France with electricity produced by its own gas-fired power stations. But it noted that this involves using gas that Germany is trying to store for its winter demand.
Since the outbreak of the Russia-Ukraine conflict, Germany has been seeking alternative energy supplies. On Sunday, Germany's biggest energy supplier, RWE, inked a deal with the Abu Dhabi National Oil Company for the delivery of liquified natural gas, or LNG, by end of December.
Russia used to provide as much as 40 percent of gas supplies to the European Union, and for Germany the rate was as much as 55 percent, according to DW News. Gas prices have more than doubled in Europe as Russian supplies have been cut back.
In February, Germany declined approval for activating the Nord Stream 2 gas pipeline and Russia said this month it would not resume gas supplies to the EU through the Nord Stream 1 pipeline.