Cost of food rising at record rate in Britain
Share - WeChat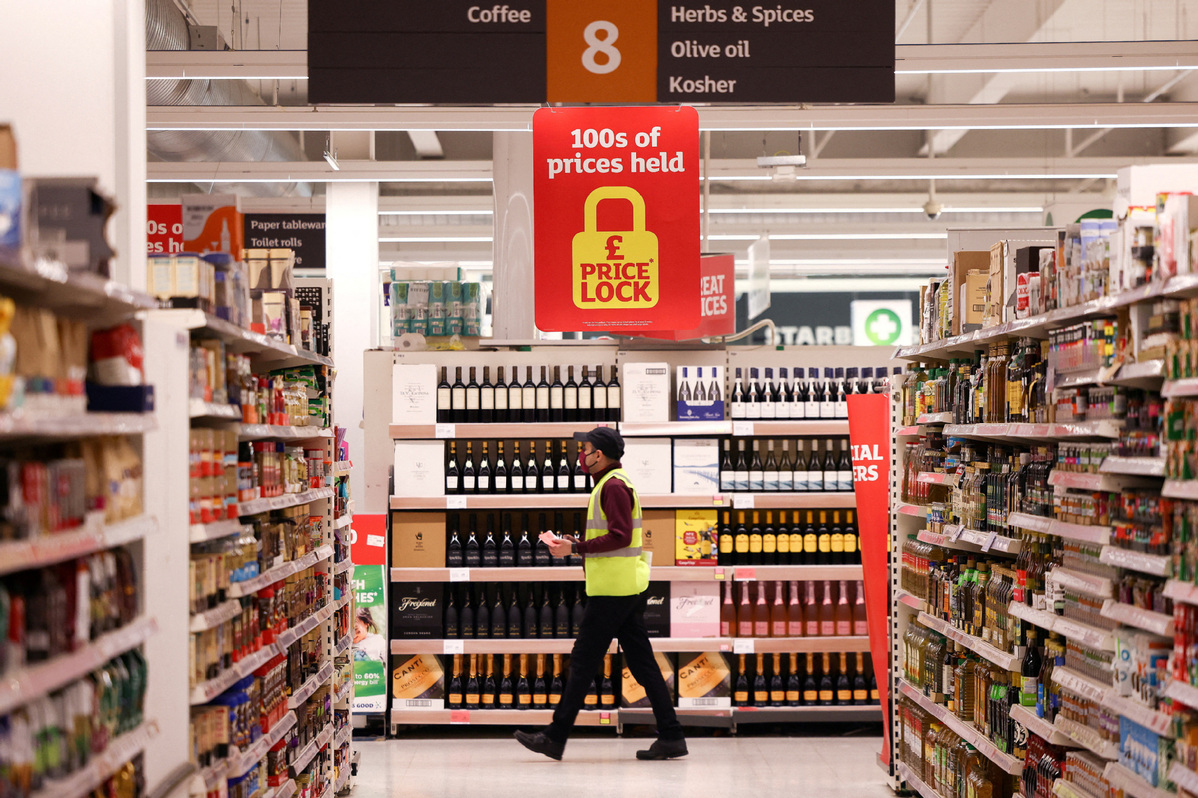 Food became much more expensive in the United Kingdom during September, with prices rising at record speed, according to the British Retail Consortium.
The trade association said its research shows food prices rose by 10.6 percent in September, up from August's hike of 9.3 percent.
When food is stripped out of price rises on the UK high street, overall shop price inflation stood at 5.7 percent during September; up from August's 5.1 percent.
Helen Dickinson, chief executive of the British Retail Consortium, or BRC, said retailers simply had to pass on a raft of extra costs they are facing, and recent sharp falls in the value of the pound in comparison to the United States dollar will only add to the dire situation.
"Retailers are battling huge cost pressures from the weak pound, rising energy bills and global commodity prices, high transport costs, a tight labor market, and the cumulative burden of government-imposed costs," she said.
Dickinson said the fact that sterling hit a record low against the dollar on Monday following unprecedented tax cuts announced by the UK's finance minister, Chancellor of the Exchequer Kwasi Kwarteng, means interest rates could now be raised once again, which will make business loans more expensive to repay and add to retailers' woes.
"And, with (local government business taxes) set to jump by 10 percent next April, squeezed retailers face an additional 800 million pounds ($855 million) in unaffordable tax rises," she added.
The BRC's analysis of food price rises, which was conducted in collaboration with NielsenIQ, found the Russia-Ukraine conflict was the main contributor to the UK's cost-of-living crisis. The crisis, it said, is being fueled by sharply-rising prices for food and fuel, which were both extensively imported relatively cheaply from the two nations before the conflict began.
The Guardian newspaper noted that the cost of food could have been even higher in September, had it not been for the UK's unusually hot and dry summer this year, which improved growing conditions and led to bumper harvests and lower prices for locally grown fruit.
Shop price inflation will feed into the UK's overall inflation rate, which the Office for National Statistics pegged at 9.9 percent in August.
Mike Watkins, head of retailer and business insight at NielsenIQ, said: "With food and household energy prices continuing to rise, it's no surprise that NielsenIQ data shows that 76 percent of consumers are saying they expect to be moderately or severely affected by the cost-of-living crisis over the next three months, up from 57 percent in the summer."
He said the fact that inflation is rising faster than wages, and with people expecting more bad news, many Britons are looking for savings and being "more cautious about discretionary spend", which he said will only add to pressure already on embattled retailers.