UK warned over 'twindemic'
Share - WeChat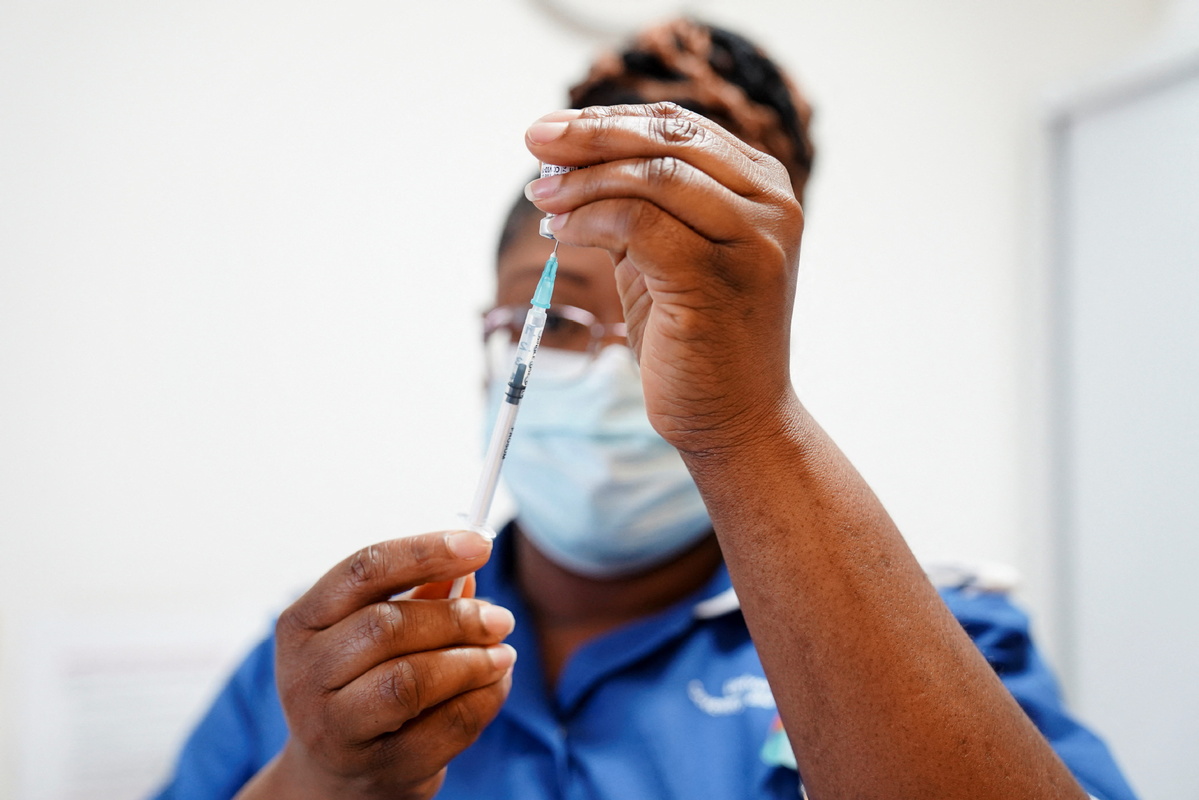 People urged to get flu vaccine, COVID boosters to battle circulating viruses
People in the United Kingdom are being encouraged to get their flu and COVID-19 vaccinations because of fears that the country could be hit by a so-called twindemic of infections of both viruses this winter.
In recent years, pandemic-enforced restrictions and measures meant that the usual seasonal influenza outbreak has been less widespread than usual, but with so many people having now returned to normal behavior and social mixing, there is concern that immunity may have dropped, meaning it could be particularly virulent this year.
Figures from Australia show that the H3N2 flu strain caused an early outbreak this year. It is one of the most severe strains of the virus, and was the driving force behind the UK's last bad flu season, in the winter of 2017-18, when it is believed to have contributed to around 22,000 excess deaths and twice that number of hospital admissions, putting more pressure on the National Health Service, or NHS, whose resources are always particularly stretched at this time of year.
"There are strong indications we could be facing the threat of widely circulating flu, lower levels of natural immunity due to less exposure over the last three winters, and an increase in COVID-19 circulating with lots of variants that can evade the immune response," Susan Hopkins, chief medical adviser at the UK Health Security Agency, or UKHSA, was quoted as saying by The Guardian newspaper.
"This combination poses a serious risk to our health, particularly those in high-risk groups."
Around 33 million people in the UK are eligible for a free flu vaccine this fall, and around 26 million of those people are also eligible for a COVID-19 booster shot. For practical purposes, where possible both will be done at the same time. Peter Openshaw, a professor of experimental medicine at Imperial College London, said that should not put people off.
"We know that giving both the flu vaccine and the COVID vaccine simultaneously is safe, and they do not interfere with one another," he said. "People really do need to get both, because they act quite differently against two different viruses."
Steve Russell, the NHS director for vaccinations and screening, said the prospect of the "twindemic" meant that it was "vital" that those most at risk of illness from the viruses should get their shots, for their protection and the protection of others.
"If you have been offered a flu vaccination or COVID booster you should book in as soon as possible," he added.
England's deputy chief medical officer, Thomas Waite, said the success of vaccines in recent times may lead people to be complacent, which could be costly. "Infections will rise once again this winter, so it's really important people get both their COVID and flu vaccines if eligible," he said.