Repayment helps repair ecological damage
Share - WeChat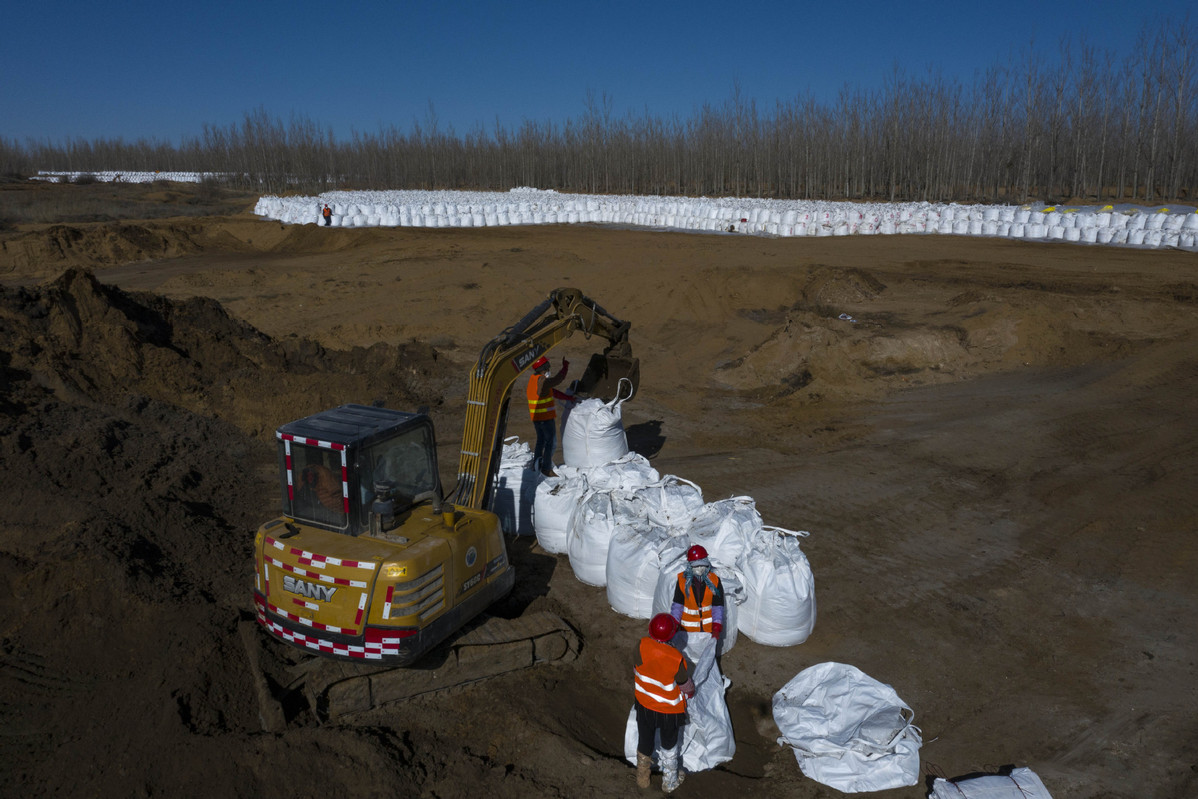 An environmental damage compensation mechanism the country introduced in 2015 has played a remarkable role in restoring damaged environment across the country, an official with the Ministry of Ecology and Environment said.
As of the end of 2021, authorities across the country have handled over 11,300 such compensation cases, Bie Tao, director of the ministry's department of law, regulation and standards, told a news conference on Wednesday.
In total, almost 11.7 billion yuan ($1.6 billion) in compensation has been paid, he added.
Thanks to the payment, he said, a lot of contaminated soil, surface and underground water, as well as damaged forest, farmland and wetland have been remediated and a large amount of illegally dumped solid waste has been removed.
Almost 37 million cubic meters of contaminated soil, for example, has been treated, he said. Roughly 61.6 million square meters of forest has been restored.
In one case, in March 2020, an accident at a mining facility belonging to Yichun Luming Mining Co in Yichun, Heilongjiang province, resulted in the leakage of tailings into a local river, heavily polluting the water in Yichun and its neighbor Suihua city.
The environmental damage was assessed to be worth almost 93.3 million yuan. Following consultation between the Heilongjiang government and the mining company, Luming agreed to pay compensation, according to the ministry.
While emergency treatment was underway at the scene of the incident, the local environmental authorities simultaneously collected the evidence needed to claim the compensation and worked out a plan for the coming consultation, Bie said.
Chinese authorities started to pilot the environmental damage compensation mechanism in 2015 in seven provincial regions. According to a document released by central authorities in 2017, the country aimed to establish an efficient, comprehensive damage compensation system to protect and improve the country's ecosystem by 2020.
The system has been expanded to all regions on the Chinese mainland since 2018.
As of the end of last year, the mechanism has been included into the Civil Code, the Law on the Prevention and Control of Environment Pollution Caused by Solid Wastes and the Forest Law, Bie said.
"Local governments have also made rapid progress in exploring supporting institutions for the mechanism's implementation," he said, adding that more than 400 supporting documents have been introduced in regions across the country.