The super guide of Simatai
Share - WeChat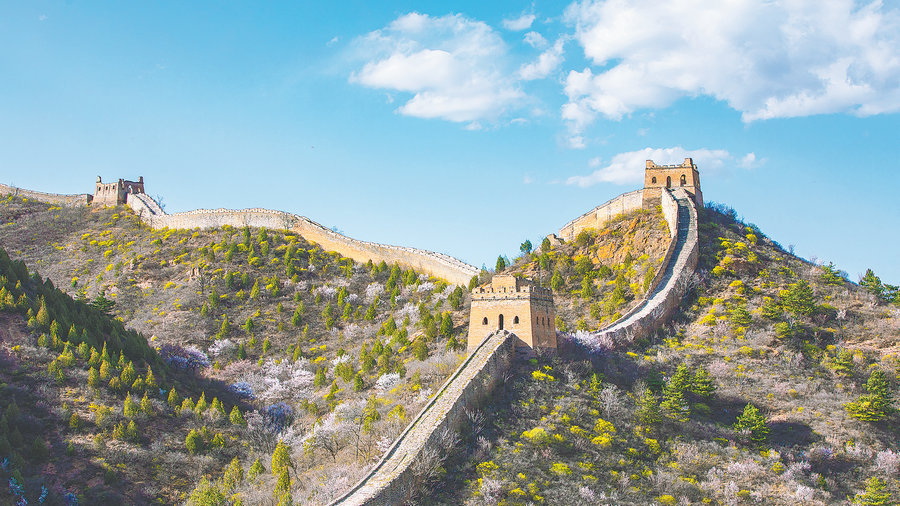 Security guard who knows the Great Wall like the back of his hand is always ready to field questions from curious visitors, Yang Feiyue reports.
Hikers at the Great Wall who have come across Zhou Wenjun consider themselves lucky. The 44-year-old is more than a security guard; he is a walking encyclopedia on the man-made fortifications that made it to the UNESCO World Heritage List in 1987.
Zhou knows the subtle differences that set each of the 35 beacon towers apart, and he can fill you in on the salient features of ancient stones and bricks that make up the Simatai section of the Great Wall in Miyun district, northeastern Beijing. A voracious reader, he replenishes his knowledge of history every day, so that he can field questions from curious visitors. He often seeks expert advice to be on the top of his game.
"The Great Wall is an intriguing study. The ramparts and fortifications are well conceived and yet peculiarly designed to suit various sections of the mountains. Horse paths stretch from the gentle slopes and there are high stairs on the steep slopes," he says.
Zhou's appreciation of the Great Wall — an epitome of ancient Chinese wisdom and craftsmanship — is driven by a surprising demand on the job. Ever since he joined the Simatai section as a guard in 2018, he has witnessed increasing footfall of intensely inquisitive tourists.
"These people are no longer satisfied with mere sightseeing; they ask a lot of questions about the history and culture of the place. I read and learn so that I don't fumble for answers in front of them," says Zhou, who was born and raised in Xinchengzi, a small village that is a 15-minute drive from Simatai.
Zhou's official responsibilities include keeping visitors safe and protecting the Great Wall. Every day, he walks back and forth the entire 5.7-kilometer stretch, from Jinshanling in the north to Gubeikou in the west. He must ensure no one wanders off the designated path and into the undeveloped sections of Simatai or resorts to any form of vandalism.
"Things have vastly improved. Littering has stopped, and we haven't seen anyone doodling here in recent years," Zhou says. He adds that upkeep of the Great Wall, which served as a vital military defense base in imperial China, has also been up to the mark.