Old and gnarled, Tianjin's ancient trees are still giving
Share - WeChat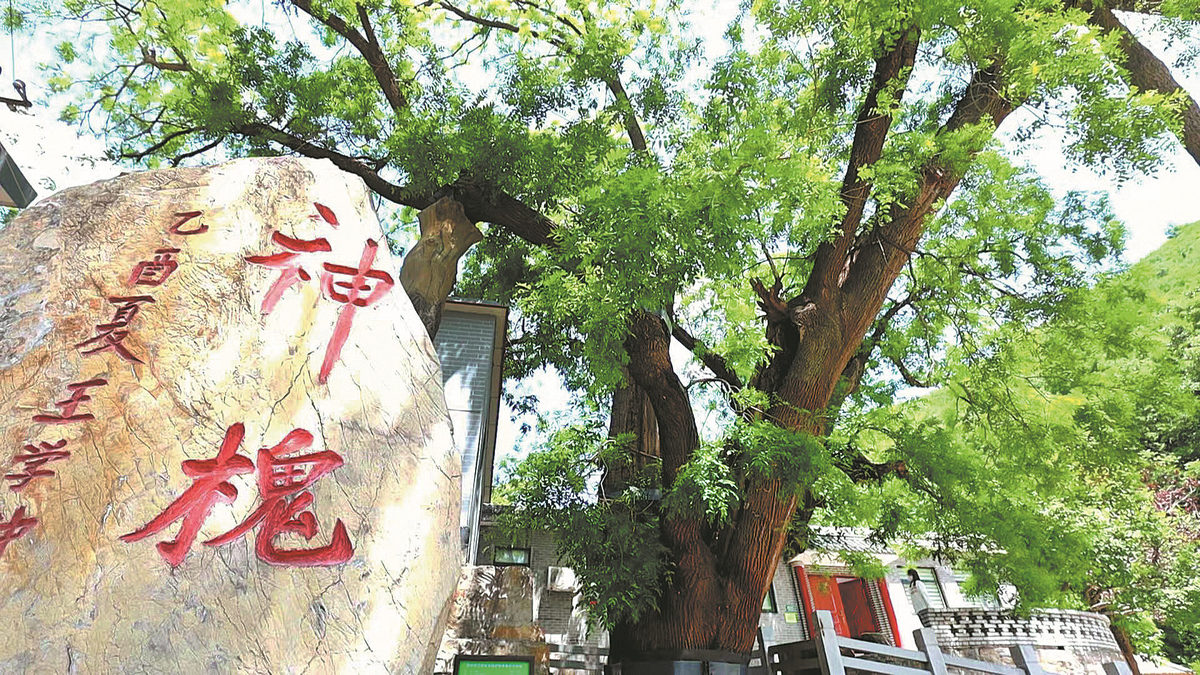 The oldest tree in Tianjin, a gnarled and leafy locust variety in the city's mountainous northern Jizhou district that is considered sacred, turns 1,630 this year.
Some 7 meters in girth and 40 meters high, it is one of 4,639 ancient trees in Tianjin.
Jizhou is home to 3,831 of these "senior citizens" — more than 82.6 percent of the city's total, according to the Jizhou forestry bureau. Among them, 112 are over 500 years old.
"We have prioritized the protection of ancient trees, as they have become image ambassadors for the district and its villages, boosting the economy," said Gao Zhiwei, an agronomist at the bureau.
Dongshuichang village, home of the locust tree, is one of 100 Red tourism spots in the city and welcomes many visitors a year.
"Villagers pay close attention to the old tree — patrolling it, watering it and spraying pesticides at scheduled times," said the village's Party chief, Chen Yongsheng.
He said he will never forget one moment in autumn 2019. A villager was patrolling the tree on a windy day, when suddenly there was a loud sound and a big section of bark fell, and cracks appeared on the trunk.
The event shocked everyone, and three steel pipes were set up by villagers to provide support. They called on Gao to come as quickly as possible to check the tree.
A 540-year-old Chinese Fringe-tree (Chionanthus retusus) in Luozhuangzi county has become a hit online thanks to its 10-day display of snowflake-like blossoms each May.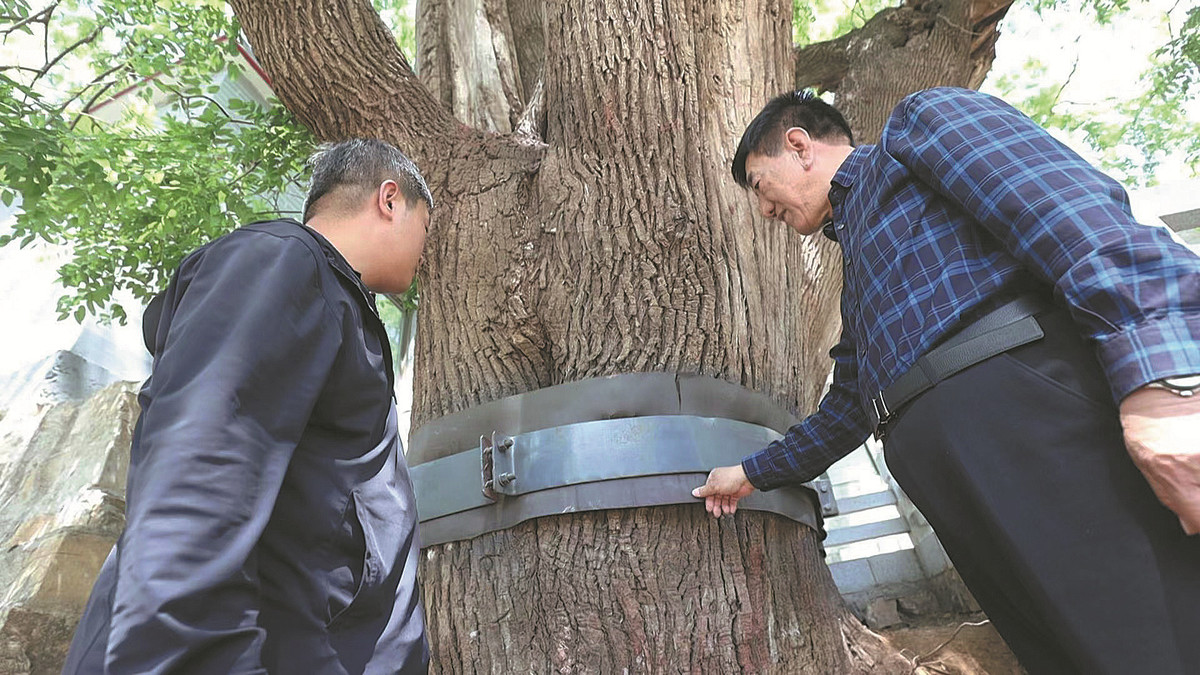 "The tree is very profitable for local homestays, a key economic engine in Jizhou, so we give it great care," said Shang Baosheng, director of the Luozhuangzi forestry station.
Water and soil erosion once threatened the tree, so the district re-laid the soil at its base to better protect its roots, he said.
"In fact, we are feeling the effect of economic growth from the flocks of visitors who come to appreciate this old tree every year, so we have to work even harder to protect it," Shang said.
Zhang Xifeng, a 50-year-old business owner who came to work in Jizhou when he was 18, said that he feels a deep affection for the district largely because of its old trees.
"I think old trees have their own soul, and they protect local livelihoods … So we should protect them and treasure the opportunities they provide, including the boom in homestays, fruit sales, and some other forms of tourism," he said. "Better protection for old trees means more business opportunities for us, and I myself am a case in point."
Zhang has been running private businesses since he was 30, but after frequent failures, including running a folk museum and making handmade vermicelli, he thought hard about his future.
Finally, he decided to research the history and the growth of each old tree in northern Jizhou's mountains, taking records and looking for business opportunities.
It was small, sweet pears from some 100 to 300-year-old trees that changed his life.