Promises of marriage give way to girls' education
Share - WeChat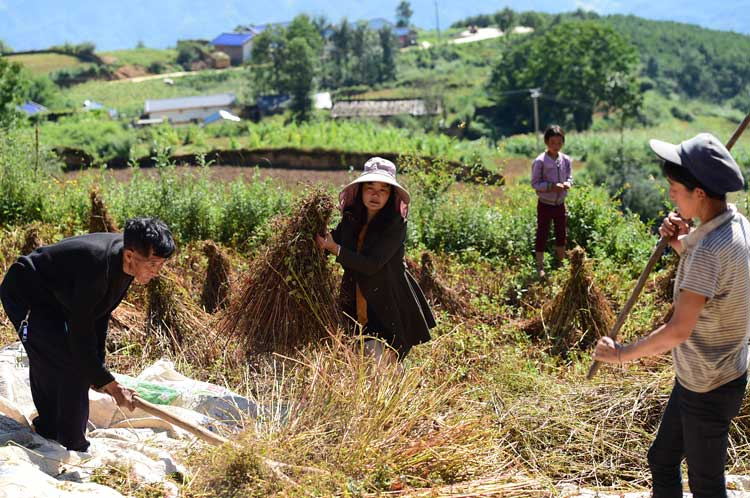 Wang Fumei, deputy head of Lada town, Butuo county, Sichuan province, shared a thought in her WeChat moments: "Let the children embrace the future."
Then she participated in a ceremony cancelling a child engagement.
Unlike child marriage, child engagement is an old custom in the region. The parents of a young boy talk with the parents of a young girl seeking agreement for the children to marry after they grow up.
Usually, the custom involves the boy's parents paying the girl's parents a gift of money to sweeten the deal.
Yet that old custom hurts the girls' rights. Being "promised" to a boy means their future might be limited. It might result in marrying too early losing higher education opportunities, for example.
Wang herself dropped out of school in 1989 at the age of 12 and did not get back until 1992 when she heard that the Spring Buds Program, launched by the China Children and Teenagers' Fund, was supporting young girls in completing their education.
After earning her degree, she applied for a civil service job and got it. She was promoted to vice head of Butuo town in 2016.
From 2012 to 2022, the program has helped 1.76 million girls nationwide, of whom 133,400 "Spring Buds girls" got one-to-one companion service and personalized psychological counseling.
Having benefited from that project, Wang has been repaying society with her warmth, laying special emphasis on the plight of girls.
In Lada, Wang was asked to pay special attention to Boshi village, which had a high poverty rate. She helped local villagers grow cash crops, such as walnuts, to make more money and provided other skills training.
From 2016 to 2019, the average income per person in Lada had doubled.
More important, Wang has been promoting new customs to suit a changing society.
From June to September, she helped local villagers cancel at least 18 child engagements and persuaded their parents to send them back to school.
"I hope the love will pass from hand to hand, from generation to generation," Wang said, "Education changes one's destiny and that's what we will continue working on."